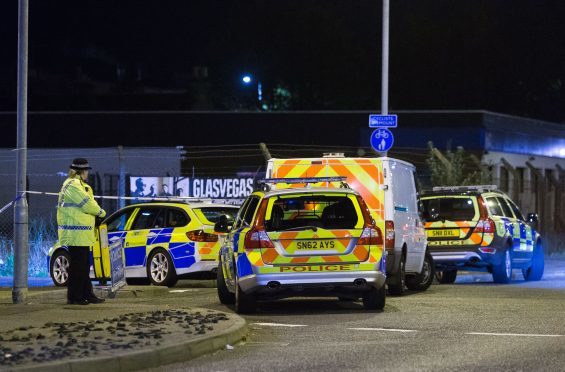 A woman has died after being struck by a car outside a busy Fife retail park on Sunday afternoon.
The tragic incident took place shortly before 4pm in Aitken Street in Leven, right beside the Riverside Retail Park, and is believed to have involved a white Mazda.
Emergency services were called and it is understood a 68-year-old woman was treated by paramedics at the scene, although they were unable to save her.
No further details are expected to divulged about what happened, or the victim's identity, until next of kin are traced and informed.
Police officers immediately taped off the entrance to the retail park at the junction of Riverside Road and Aitken Street, with the Aitken Street cordon extending eastwards as far back as Carlow Court.
The area around Riverside Road would have been particularly busy at the time with pedestrians and motorists, with Sainsbury's supermarket directly across the road from where the accident took place.
The vehicle had been leaving the retail park and heading towards the roundabout when the incident happened.
A Police Scotland spokesperson said an investigation into the circumstances is ongoing and refused to go into any further detail at this time.
Anyone who may have seen the incident should contact Police Scotland on 101.
For more, see Monday's Courier.