Animal rescuers have warned they may be unable to house any more abandoned Fife cats after taking in a large number of felines in the run up to Christmas.
Fife Cat Shelter is running out of space at two catteries in Blairadam and Kinross-shire, and is appealing for families to offer loving homes to the abandoned animals.
Currently looking after about 20 cats, the charity is nearing its limit at both shelters and warned if homes are not found then they will struggle to house other felines.
The cats have been handed in or found stray due to a number of factors; from family members with allergies, owners going into care and people getting rid of their pets after they become pregnant.
Fife Cat Shelter has been receiving several calls a day about cats in need of their help, describing the situation as "a real SOS".
The charity boards felines at Causeway Cattery near Scotlandwell and at Gairneybridge Cattery.
Fife Cat Shelter's treasurer Margaret Kidd said: "I think certainly recent months, and over the last couple of years, a lot of people have had to move out of their homes and are going into rented accommodation. When that happens, often, they are not able to take pets with them.
"Or quite often when a cat becomes pregnant the owner sometimes just dumps them, and they are left to become stray. Some people are very good at contacting us and we are able to take them. A lot of people also end up going into care and things like that, that is another reason.
"There is also usually a spike before the summer holidays because people are going away and don't want to get their cat into a cattery and pay for it.
"We see situations where cats have been left in houses and the owners have moved away. Quite often Fife Council contact us.
"We do have a lot of people who, when they start having a family, get quite apprehensive about having a cat and a lot of people who are allergic suddenly."
At the end of last week, a further five animals were brought into Fife Cat Shelter's care and the calls keep coming in.
She added: "At this time of the year you don't really want to have the number of cats we have. It does fluctuate. Sometimes you'll gave a weekend where people are interested and you are able to get the cats re-homed.
"With these cats you get the satisfaction and you get a lot of love from them. It is the whole thing of they have had a false start in life and you kind of gain their trust, they are absolutely lovely to have around."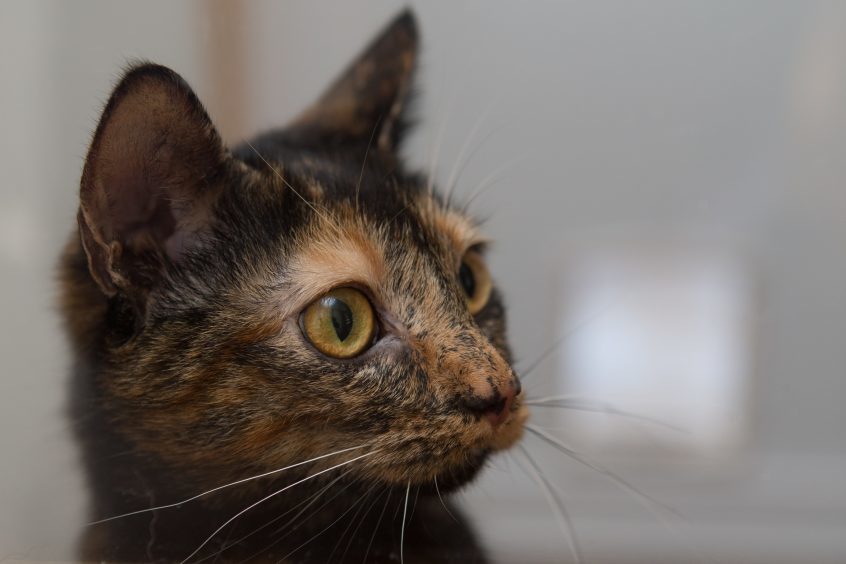 Miss Kidd also encouraged everyone to take the precaution of getting cats micro-chipped. The charity also runs a scheme allowing people to get their cats neutered in exchange for a £25 donation.
Anyone wishing to re-home one of Fife Cat Shelter's animals should visit 
http://www.fifecatshelter.org/
or call 01383 830 286.
Donations can also be made to the charity at:
http://uk.virginmoneygiving.com/charity-web/charity/finalCharityHomepage.action?charityId=1007593