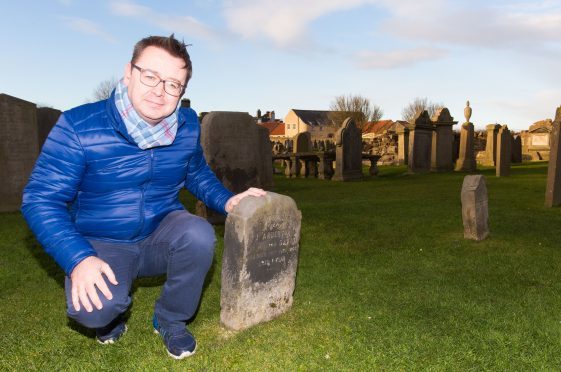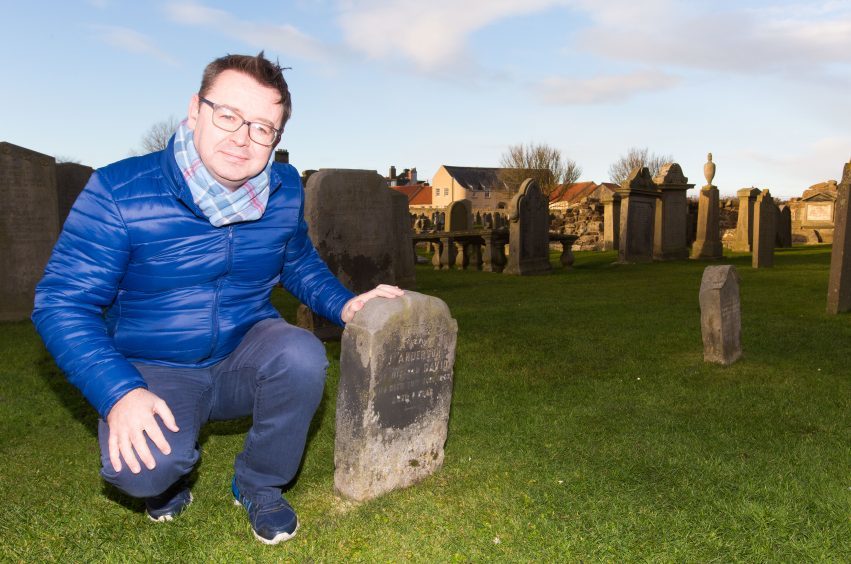 He was the 19th century professional golfer from St Andrews who won the Open Championship three times yet died destitute in the Thornton Poorhouse before being buried in an unmarked St Andrews grave.
Now award-winning St Andrews-based author and golf historian Roger McStravick has secured permission for a headstone to be placed at Jamie Anderson's burial site within St Andrews Cathedral.
Roger, who wrote about Jamie in his recent book St Andrews In the Footsteps of Old Tom Morris, has been liaising with Historic Scotland for three years to have a stone erected.
Having received "very generous" support from local golf clubs, he is now approaching private individuals in a bid to raise £8000 via www.justgiving.com/crowdfunding/jamieanderson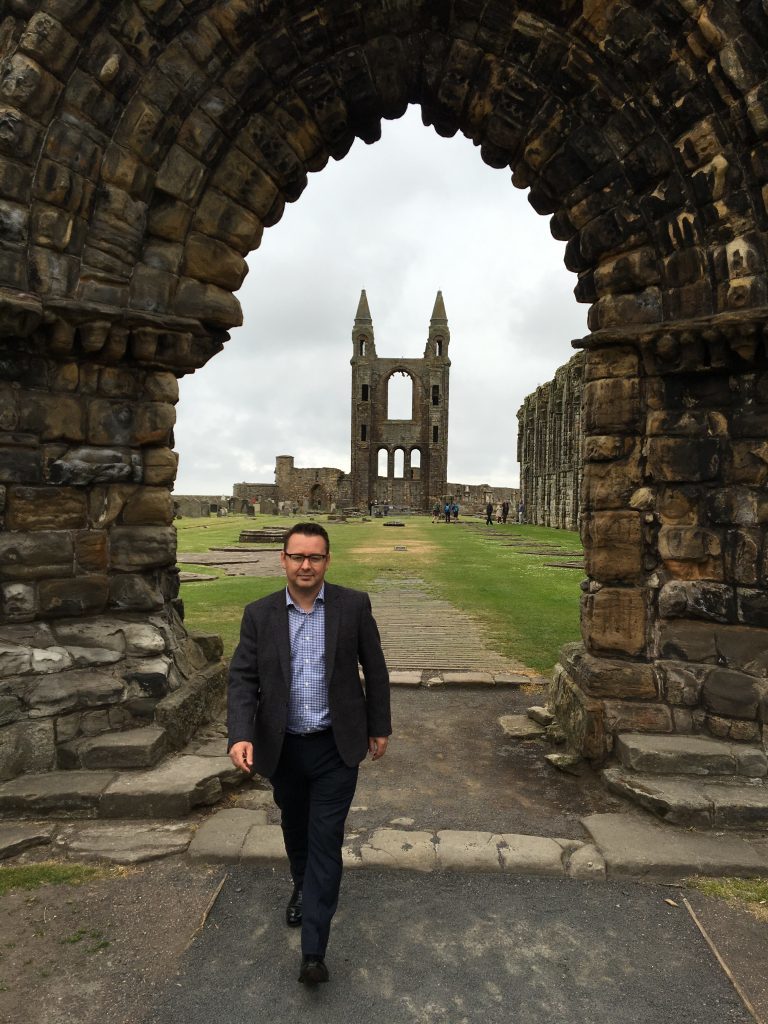 Born in 1842, and a peer of Old Tom and Young Tommy Morris, Jamie was brought up at Auld Daw's house at 43 North Street, St Andrews, and was a prominent member of The St Andrews Golf Club and the Rose Golf Club.
The father of 11, who won the Open Championship in 1877, 1878 and 1879, had a small headstone made when his son David died aged eight months in 1863.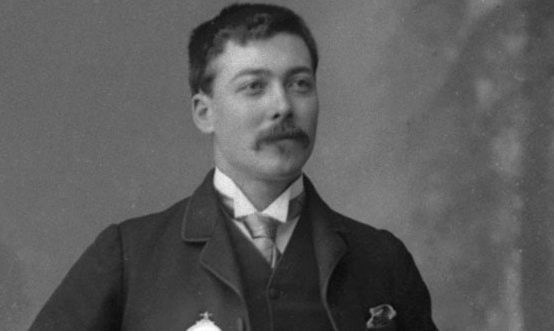 However, while Jamie, who died in 1905, his wife Janet, his sister Elspeth and father Auld Daw were all buried in the same lair some years later, no other headstone was ever added.
It's a story which Mr McStravick found difficult to write about in his book without feeling a "heartfelt sense of profound loss, sadness and simply frustration at a life stolen from one so gifted."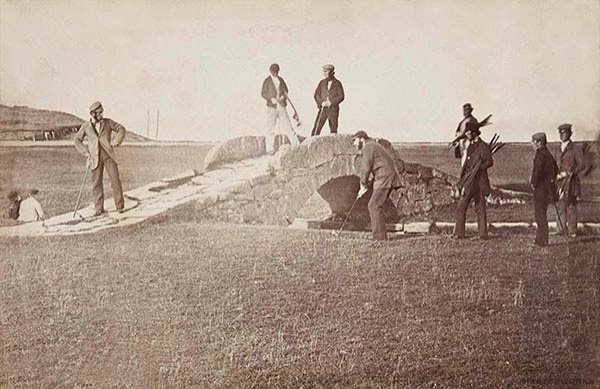 "He was born with a truly rare talent for golf," said Roger.
"To this day, Jamie still remarkably figures in most golf magazines' Top 100 Golfers.
"Jamie had it all, including fame, money and a solid business in St Andrews. He would go from golf challenger to the dominant Tommy Morris and Davie Strath, to the very top of the golfing world when Tommy died.
"Sadly from such great heights, his life would descend to the very lowest depths that would see him arrested in St Andrews for being drunk and incapable, die in the Dysart Combination Poorhouse on the east of the village of Thornton, about 20 miles from St Andrews, and also the final ignominy – buried in an unmarked grave in St Andrews cemetery.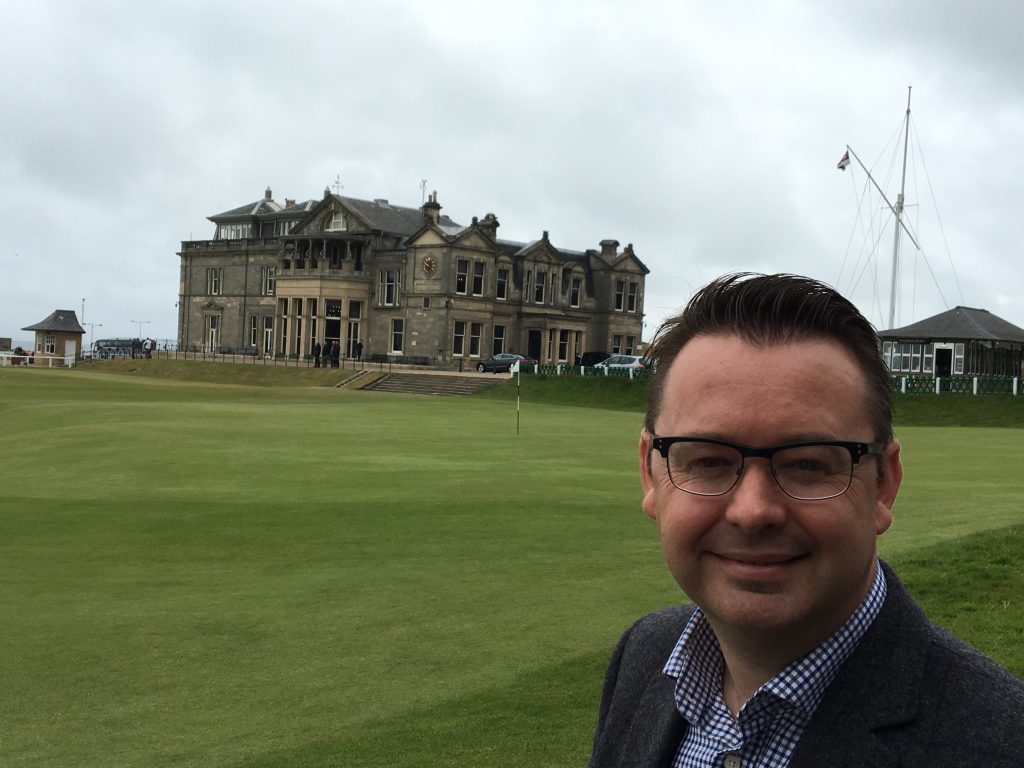 "However, most historians and writers to date have told the story of Jamie as a drunkard who lost everything to drink. The truth may be a little less dramatic and a tad all too human."
Roger said the proposed headstone is an absolute replica shape wise, albeit larger, of the one Jamie himself picked for his own son David, who died aged one.
The stone will be as close to the Nydie stone that Jamie's son's headstone is made of.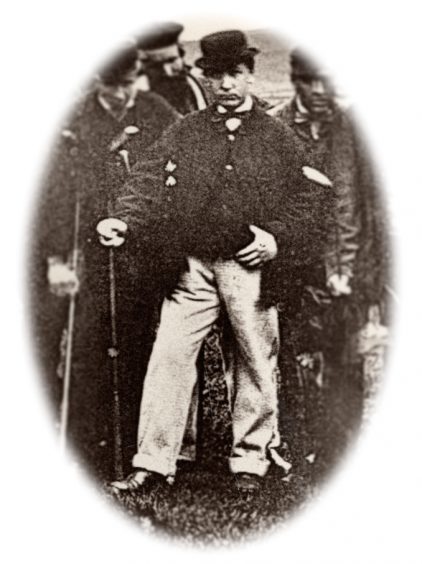 The two graves side by side will look in keeping with one another – father and son.
"The writing on the headstone is deliberately meant to look as if penned in the early 20th century," added Roger..
"It is 140 years since Jamie won his first Open and hopefully we will celebrate his remarkable life with this headstone."