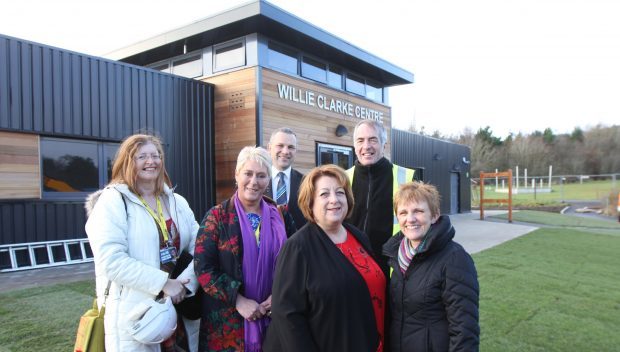 A new visitor centre for one of Fife's most popular parks is nearing completion.
The Courier was given a sneak preview of the Willie Clarke Centre at Lochore Meadows Country Park ahead of its hand over to Fife Council.
It is expected the building, including a café, exhibition space, meeting rooms and toilets, will open to the public in January.
It was mired in controversy as the old centre closed for demolition late last year, amid criticism of its design and lack of public consultation and additional external funding.
However, it is hoped that the public will approve of the end result of the £1.8 million investment in the centre and a new golf clubhouse and football pavilion for the park.
Councillor Linda Erskine, convener of the council's Cowdenbeath area committee, said: "I hope all the negativity will be left behind.
"The park is so well used and I think it will be ever better used now. We have a fabulous facility here."
The café can accommodate 98 customers when in full use, compared to 48 previously, but part of it can be sectioned off for meetings or other events.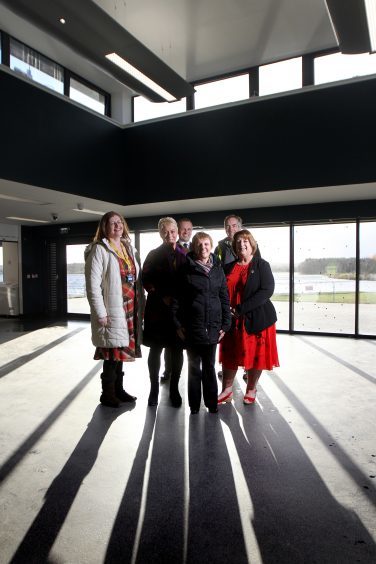 The building is fully glazed on one side, making the most of views of Loch Ore but also allowing parents to keep an eye on children in the play area.
There is an interpretation area and a mural is to be created, with a timeline of the area, formerly an open cast mine, charting its development to the visitor attraction it is now.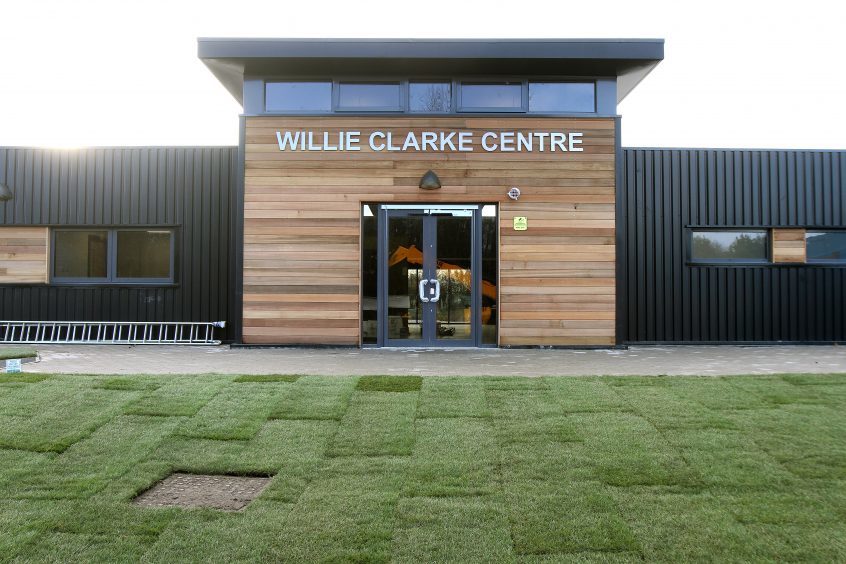 A Changing Places toilet in the centre provides enhanced facilities for disabled people, as well as better baby changing area.
The centre is powered by a water source heat pump in the loch and has LED lighting and natural ventilation. The golf clubhouse and changing pavilion also used solar power and a ground source heat pump.
It is estimated the energy efficient measures will save almost £37,500 and herald a reduction of 42 tonnes of CO2 emissions.