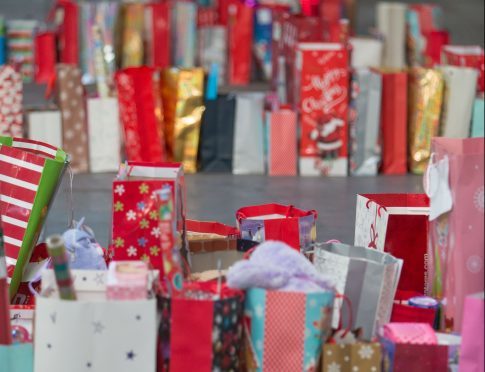 Fifers have been named the second thriftiest gifters in Scotland.
Almost a third claim they would buy second-hand gifts for loved ones at Christmas.
Research shows that 30% of those living in the kingdom are likely to buy a "pre-loved" present this Christmas — the second highest in Scotland behind the Highlands and Islands at 34%, and more than double that of those living in the Central Belt.
In addition, more than a quarter — 27% — of those in Fife surveyed said they would re-use unwanted gifts by giving them to family and friends.
That's according to the latest research from Zero Waste Scotland, which highlights that four out of five Scots would be happy to receive a pre-loved Christmas gift.
This Christmas, Zero Waste Scotland is encouraging savvy shoppers to consider sourcing gifts from stores which have achieved Scotland's national Revolve standard, a quality certification for second-hand shopping.
The YouGov survey, commissioned by Zero Waste Scotland, shows that nationwide, 68% of Scots have purchased a second-hand item for themselves, and the main reasons for doing so, or for considering it in future, were to find good quality items at lower prices or to find unique items.
However, only a quarter of Scots said they had ever gifted someone else a second-hand item — making those in Fife above the average in terms of savvy shopping.
In terms of second hand shopping generally, Fife leads the way, with 82% of shoppers claiming they have bought second hand, compared to the Scotland average of 72%.
Zero Waste Scotland chief executive Iain Gullan said: "We're urging people to think before they buy brand new this Christmas.
"Our research shows that many people would welcome a pre-loved gift, and those in Fife are setting an example of smart shopping that's also kinder to the planet."
Revolve-certified store Recyke-a-Bike project manager Angela Barron added: "Revolve certification highlights the quality of our goods.
"Not only that, but by buying a re-used item our customers are extending the life of good quality items and saving all the materials and energy that would have gone into making a new one.
"So not only will you be treating someone with a special and unique gift but if you shop Revolve you're also helping to care for the environment."