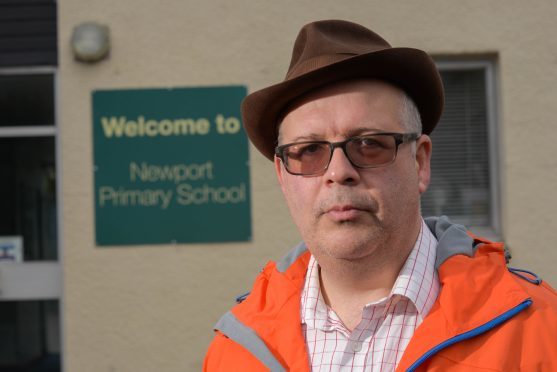 Fife Council has been urged to withdraw its pension fund investments from fossil fuel companies.
Tay Bridgehead councillor Jonny Tepp wants to the see the local authority follow the lead of the Norwegian Central Bank, which has proposed to stop investing in oil.
He said the case for divesting from fossil fuel was now financial as well as ethical, amid predictions by some experts of a permanent drop in oil prices.
A report released last year suggested Fife Council had £8.9 million, 4.8% of its pension fund, in companies causing global warming.
Liberal Democrat councillor Mr Tepp said: "There are ethical and financial considerations at play here and it is part of our fiduciary duty to consider these."
He has called for a briefing from officers on action taken to assess the risk posed by climate change to fossil fuel investments, consultation with other pension providers and  the exploration of the possible adoption of a new investment principle policy.
Norges Bank advised the Norwegian ministry of finance in November to remove oil and gas stocks from the $1 trillion sovereign oil wealth fund benchmark index due to the risk of a plunge in fossil fuel prices.
Mr Tepp said: "The arguments for divestment are now financial as well as ethical. It is not just climate-change activists concerned for the future of the planet, it is financial advisers concerned for the future of their investments.
"The council's current investment principles include a requirement to ensure that fund managers consider the social, environmental and ethical policies of companies in which they invest.
"This policy is enacted through employing another company — Hermes — to engage with companies on these issues in an attempt to influence their behaviour whilst the council pension fund continues to invest in them.
"There is a question mark over whether the policy of invest and engage alone is now strong enough given the increasing financial risks associated with fossil fuel investments."
He said the Environment Agency and two London borough councils had recently decided to dis-invest pension funds from fossil fuels and added: "It would be wrong for us not to look closely at the reasons they have given for doing so, and to consider our position with the utmost seriousness."
Fife Council's head of finance Keith O Donnell said: "Our superannuation and pensions sub-committee works to a set of investment principles. These are in place to ensure investment managers consider the social, environmental and ethical policies of companies in which they invest.
"We are committed to a balance between maximising investment income and ethical investment which is why we employ Hermes Equity Ownership Services (HEOS). Their team help monitor our investments in companies and intervene where necessary with the aim of improving our long term corporate performance.
"We'll continue to closely monitor our investments, making sure members of the pension scheme receive the best possible return while taking full account of our wider ethical responsibilities."