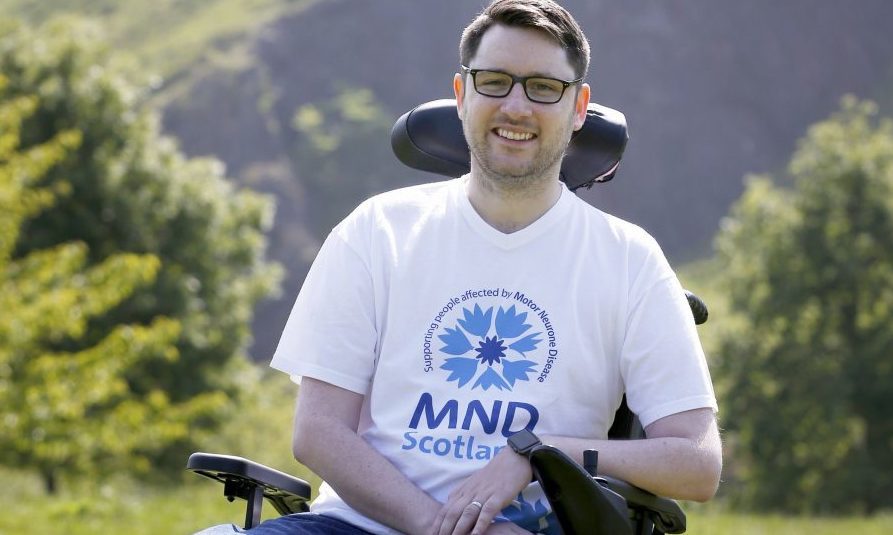 Health chiefs in Fife have committed to funding an additional motor neurone disease nurse on what is the first anniversary of the death of the dedicated MND campaigner, Gordon Aikman.
Mr Aikman, who died on February 2 last year, successfully convinced the First Minister to double the number of MND nurses in Scotland in 2015 and fund them from the public purse.
The impact of his "Gordon's Fightback" campaign meant that in 2017 newly diagnosed patients waited just two days on average before seeing an MND nurse, compared to 15 days before 2015.
However, a study by MND Scotland found improvements in care were still needed, with the patient to nurse ratio for the Fife and Forth Valley area almost double that of anywhere else in Scotland.
The charity urged the Scottish Government to mark Mr Aikman's anniversary by securing an extra post in Fife, to ensure every patient across Scotland has the same quick access to an MND nurse.
Following discussions with NHS Fife, Health Secretary Shona Robison said: "Gordon Aikman was deeply committed to advancing the cause of people living with MND – and his efforts have touched the lives of every family in Scotland who are dealing with MND.
"MND Scotland highlighted that while access to services had been transformed, there was more that could be done in Fife.
"We've spoken with NHS Fife and I'm delighted that the board have committed to secure and fund additional MND specialist nursing capacity very soon."
On average, almost 200 people are diagnosed with MND each year in Scotland. There is currently no cure or effective treatment and the average life expectancy from diagnosis is just 20 months.
Lawrence Cowan, chairman of MND Scotland, was a close friend of Mr Aikman and helped coordinate the Gordon's Fightback campaign.
He believes his friend's efforts – which raised the profile of the disease and directly raised more than £500,000 for research – are still having an impact across Scotland.
"We are seeing a real 'Aikman effect' on MND care in Scotland," Mr Cowan said.
"Before Gordon's campaign, people newly diagnosed with MND had to wait an average of two weeks to see their nurse, while in 2017 that was down to an average of just two days.
"That is amazing progress and with this extra nurse in Fife we can make sure that everyone gets quick access to their MND nurse across Scotland."
Joe Pike, Mr Aikman's husband, said: "Even a year after Gordon's death the impact of his relentless campaigning is still being felt and improving lives across Scotland.
"His abiding aim was to make life better for those that follow, and he has certainly done that. We are so proud of him."