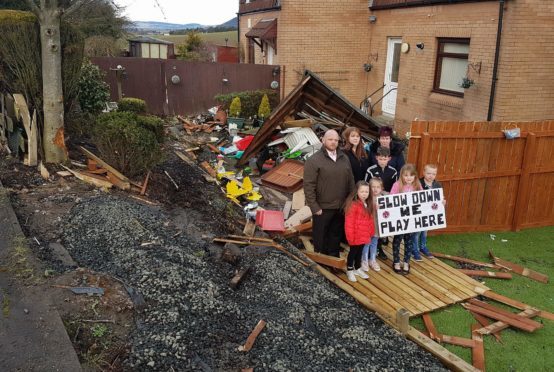 Locals living beside a notorious stretch of road in central Fife have called for new safety measures before someone ends up being killed.
Residents have demanded action in the wake of a serious incident on Perth Road, Cowdenbeath, when the driver of a car heading toward Kelty lost control, ploughed through a lamp-post and two bollards and ended up on the other side of the road.
His vehicle then careered through a fence and three gardens before finally smashing into a shed.
Shocked mother Jackie Black, 32, whose garden and shed at her property in Gray Park took the brunt of the crash, firmly believes speeding motorists have caused a string of accidents on the route.
"It's a very busy road and people just hit the corner and start to speed," she said.
"The 60mph limit doesn't start until you are past the houses but people either don't realise that or just don't bother with it.
"We paid a lot of money just last summer to get a lot of work done in our garden so our six-year-old would be able to play with friends where we would know they would be safe but now I would be very reluctant to let her and her friends play in the garden.
"Every day is busy along that road but it's even worse when there's an event at Knockhill — this is the third incident along the road in no time at all.
"We have already had a car on its roof at the entrance to Gray Park and just at the corner three gardens were damaged before a car came to a stop in the car garages container."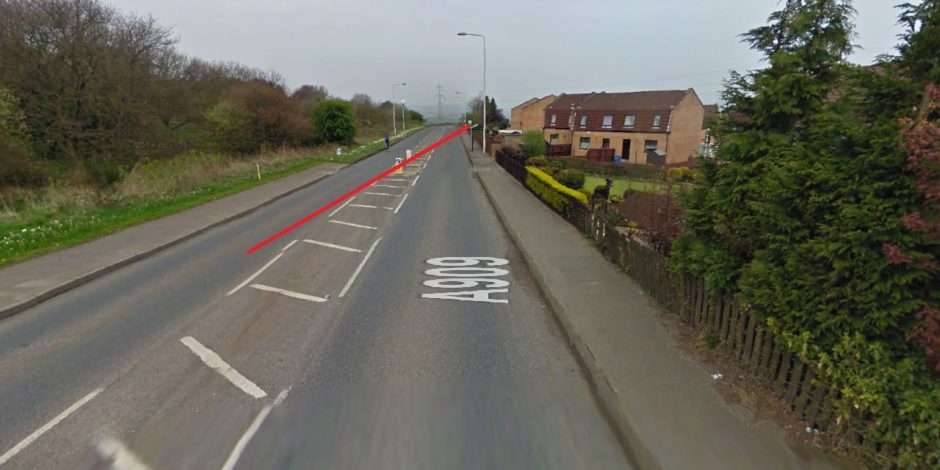 Local Conservative Councillor Darren Watt has taken up the issue and spoke of his disbelief that accidents seem to be happening on the straightest part of the road running alongside Gray Park.
"Residents have described Perth Road as 'Cowdenbeath's Knockhill' and say they now fear for the lives of their loved ones," he explained.
"It simply isn't right that families can no longer allow their children to play in their own back garden for fear a vehicle may come hurtling through the fence anytime.
"I hope Fife Council and Police Scotland act without delay and can reassure us that appropriate measures will be immediately implemented on this road and the safety and well-being of residents, pedestrians, cyclists and road users is of the highest priority."
While safety measures will be investigated by both Police Scotland and Fife Council, in the meantime Mr Watt also called on drivers to be more aware of the roads and the speed limits throughout the town and surrounding villages.
"There have also been numerous incidents on Lochgelly Road alongside the ambulance depot," he noted.
"Again, it is a straight, wide road where some drivers go along it at ridiculous speeds and end up causing damage to other vehicles and street furniture.
"If we don't see any action soon from the authorities, I fear it is only a matter of time before someone is seriously injured or even killed."
A Police Scotland spokesperson confirmed they were called to a report of an accident involving a Volkswagen Amarok on Perth Road at 6am on February 2, adding that no-one was injured.