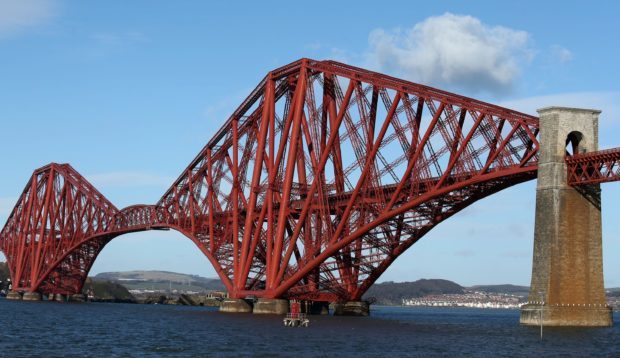 The Forth Bridge is among the top 200 influential projects which have helped shape the world.
The Institution of Civil Engineers (ICE) has announced that the UNESCO world heritage site, along with Hydroelectric power in Scotland and the Falkirk Wheel , are on the prestigious global list which illustrates how civil engineering has shaped the world and transformed people's lives for the better.
The list has been collated to mark the ICE's 200th anniversary and to support the UK Government's Year of Engineering and the Scottish Government's Year of Young People.
Nominated by ICE's members and selected by an expert panel, the chosen projects illustrate the breadth and depth of civil engineering's impact.
Completed in 1890, the Victorian cantilever railway bridge carries 200 trains a day.
ICE Scotland director Sara Thiam said:  "Civil Engineers deliver a wonderfully diverse range of work from the cutting of technology to the everyday infrastructure around us such as buildings, water, energy and roads.
"While many benefit from what civil engineers do, many don't understand what they do.
"With 200 People and Projects  we hope, as part of our ICE 200 bicentennial celebrations, to be able to shine a light on how civil engineers transform people's lives in our communities.
"These three projects showcase how civil engineering paves the way to modern life and how it continues to tackle the problems of today, safeguarding the future for generations to come."