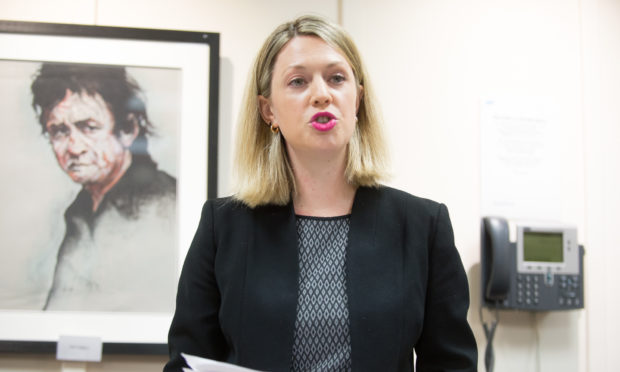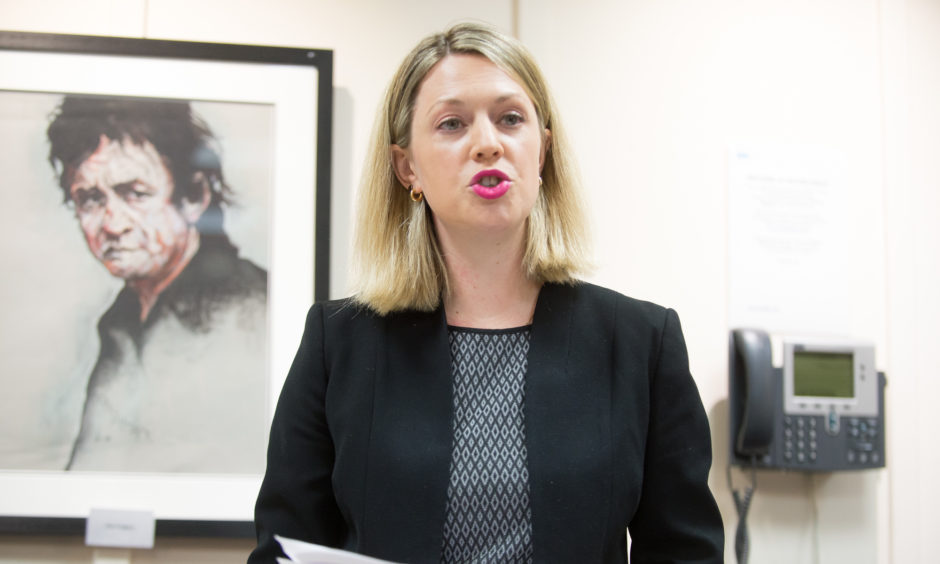 Residents in Glenrothes last night called on health chiefs to immediately reverse the decision to stop delivering out-of-hours services overnight amid fears tens of thousands of people will have to fork out for journeys to Kirkcaldy's Victoria Hospital.
At a packed public meeting organised by the Glenrothes Area Residents Federation (GARF), Fife's health and social care partnership was left in no doubt about the strength of feeling locally against its decision to cease out-of-hours services at Glenrothes Hospital, Dunfermline's Queen Margaret Hospital and St Andrews Community Hospital.
And locals in Glenrothes who won a similar fight to retain threatened services five years ago hope people power will again play its part this time around.
Fife health and social care partnership confirmed earlier this month it would have to introduce overnight contingency measures as it was struggling to cover overnight shifts, with staffing shortages meaning out-of-hours services would only be available in Kirkcaldy from midnight to 8am.
Cynics believe this is just a prelude to a permanent removal, although the partnership has insisted the contingency measures will be reviewed after three months and that the public will be consulted on any longer-term arrangements.
Local MSP Jenny Gilruth has already garnered cross-party support against the plans and has submitted a members' motion to the Scottish Parliament suggesting the decision was taken without public consultation; that it will increase health inequalities in the area; and that any public consultation that takes place retrospectively during the three month closure will be "compromised".
But she also did not hold back at partnership director Michael Kellet, who failed to appear at last night's meeting.
"How dare Michael Kellet treat this town with such disdain?" she said.
"This is not about party politics, this is about celebrating the town in its 70th year and not capitulating to a faceless organisation.
"Make no mistake, there is an agenda here, and if Michael Kellet wants to follow due process then he must ensure that the out-of-hours services are reopened in July.
"This decision was deliberately sneaked out during the parliamentary recess and it has been pinned on a staffing shortage, yet we have higher number of GPs employed in Fife than we did this time last year.
"We must unite to save our out-of-hours services for the good of Glenrothes."
Labour MSP Alex Rowley also spoke about accountability, and the need scrutinise Fife Council, NHS Fife and the Scottish Government during the campaign.
"What's important is that we're able to unite across Fife and don't allow ourselves to have an area played off against another – if that's allowed to happen then we'll all be losers," he added.
"If the partnership is saying it's unsafe, we need to get to the bottom of why it is unsafe and why there are failings here."
His comments were echoed by Labour MSP Claire Baker, who said there had been no guarantees about services resuming after three months.
She added: "There was no opportunity for scrutiny of the decision, it gave individuals very little time to plan and gave politicians no opportunity to ask questions.
"There are obviously pressures on this service but what concerns me is that it was labelled an emergency closure – I would have thought there would have been some kind of foresight in the lead up to it which should allow some kind of discussion with the public."
GARF chair Ian Robertson accused the partnership of trying to withdraw out-of-hours services "by stealth", but warned that the people of Glenrothes stood ready to fight like they did back in 2012/13.
A working group will now be formed to take the campaign forward.