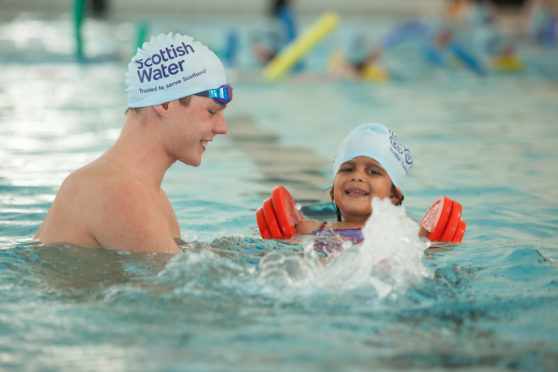 A Fife project has made waves with Olympic, World, Commonwealth and European medallist Duncan Scott.
He joined children from across the kingdom to celebrate the success of Fife Sports and Leisure Trust's Learn to Swim programme, delivered in partnership with Scottish Swimming and Scottish Water.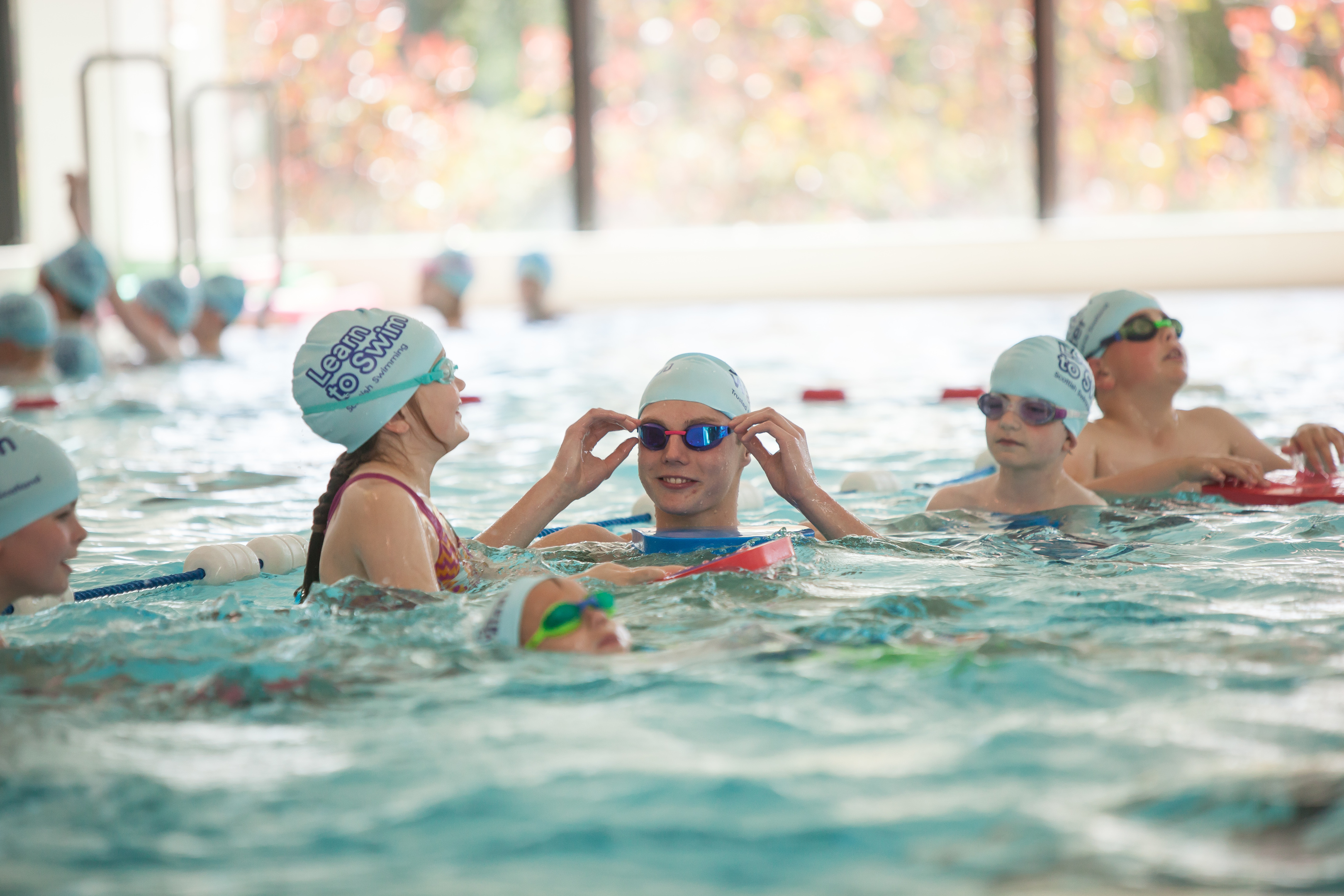 It is run in nine of its swimming pools and now has more than 6,000 participants.
The trust invited 100 children enrolled in the programme to take to the water with the Olympic athlete.
Scott became Scotland's most decorated Commonwealth Games athlete in Australia this year, bagging a gold, silver and four bronze medals. He already had a silver from his efforts at Glasgow 2014.
The former Strathallan School pupil also has two silver medals from the Rio Olympics in 2016.
Not only did they get in the swim, but they also sang happy birthday to Duncan, who has recently turned 21.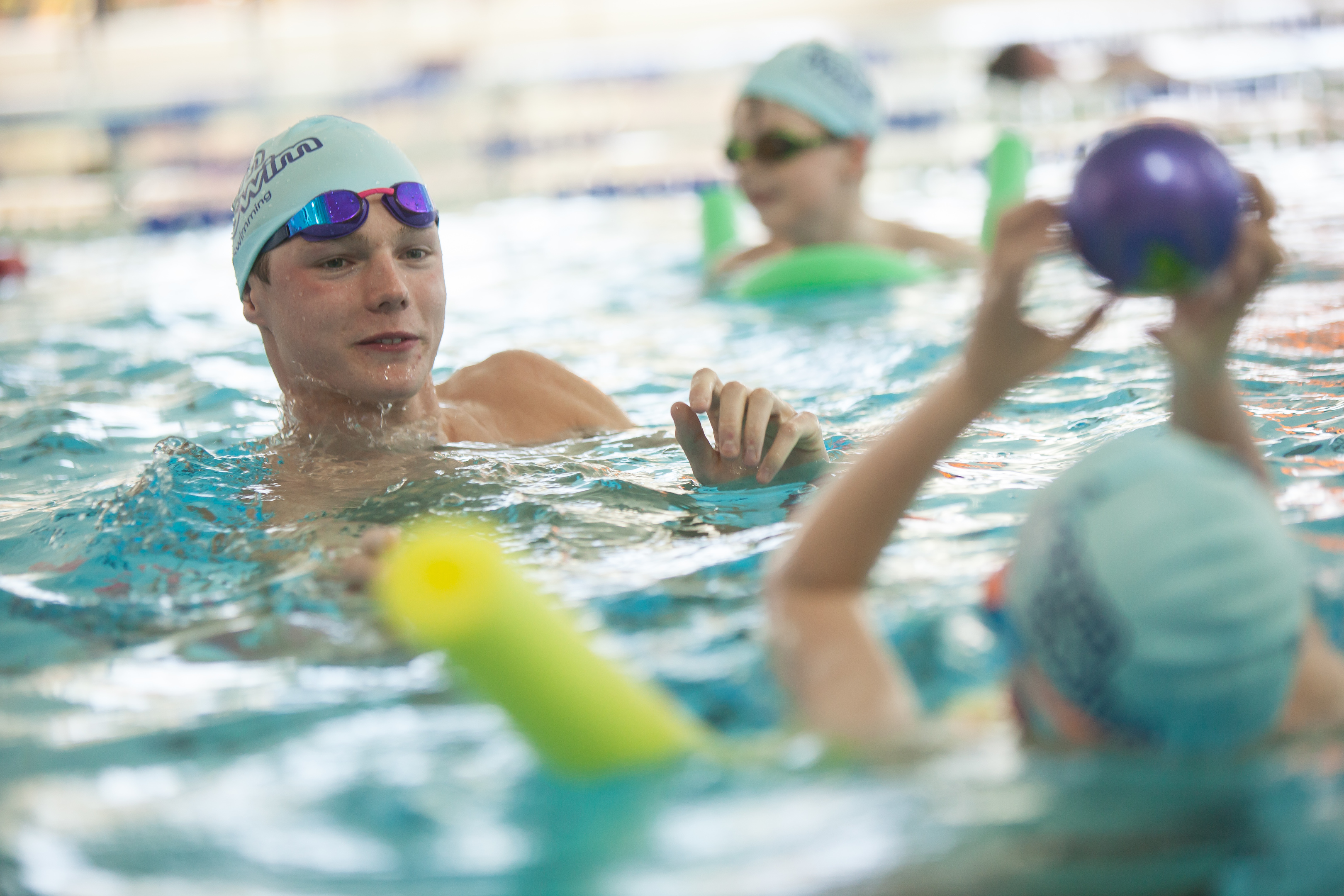 Following his recent success at the Commonwealth Games, Duncan was pleased to see so many youngsters having fun while developing their swimming skills.
He said: "Swimming is a life skill and you can start swimming before you start school.
"It's great to see so many children learning to swim at a really young age and having fun at the same time – which is what it's all about at this age."
Scott Urquhart, operations manager for the trust, said it has a legacy of delivering swimming lessons but has strengthened this following the launch of the Learn to Swim programme two years ago, in partnership with Scottish Swimming.
With an estimated 40% of children still unable to swim by the time they leave primary, it is felt there has never been a more crucial time to roll out Scottish Swimming's national framework for swimming.
It is being partnered by Scottish Water to ensure it can be rolled out to 100,000 children learning to swim in leisure trusts across Scotland.
Scottish Water's director of corporate affairs Brian Lironi said: "Learning to swim is such an important safety skill and it's vital the basics are learned at an early age.
"Safety, both around and in the water, is the paramount reason we're involved in the partnership with Scottish Swimming."
Ally Whike, director of performance at Scottish Swimming added: "Learning to Swim is an essential life skill.
"By getting the fundamentals right at as early an age as possible, by developing a love for the sport and by progressing through achievable steps on the aquatic pathway, children of all ages, abilities and backgrounds are opened up to a range of opportunities."