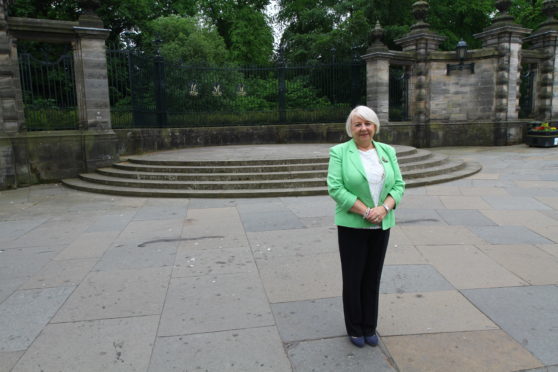 Booming buskers are to be banned in Dunfermline town centre.
In the future any busker using amplifiers will only be able to perform in the area around the Glen Gates in a bid to cut down the noise nuisance.
That will be sweet music to the ears of many companies whose consultations with clients have been drowned out by modern musical minstrels.
Local councillors first looked into the issue in 2016 but rejected a restriction on amplified buskers, thinking it a "step too far".
The last few years have seen a surge in buskers making use of battery-powered amps and backing music, adding "significantly" to the noise echoing around the town centre.
That rise has not struck a chord with businesses which operate from premises on the upper levels above High Street stores., many of which are in the legal, conveyancing and insurance industries,
With complaints steadily rising, it was felt the issue needed to be revisited and a balance sought, as it was recognised buskers bring colour and vibrancy to the area.
There has already been "positive engagement" with buskers but unfortunately that hadn't always resulted in a reduction in noise levels.
A voluntary code of conduct will be handed out to buskers by the town centre police team and local business improvement district company Dunfermline Delivers.
Amplified performances will be restricted to the area around the Glen Gates, with buskers encouraged to play for an hour and then give up the spot to someone else.
Area manager Joe McGuinness said it would not be a problem to relax the ban outside business hours.
City of Dunfermline committee convener, Labour councillor Helen Law, said: "We need to strike a balance and I think by taking this approach we're doing that.
"In general we welcome street performers, however, we must make sure that local professionals are able to go about their daily business with the minimum of interruption too.
"We've developed a pocket sized voluntary code of conduct which Dunfermline Delivers and our town centre police team will give to all street performers.
"We'll monitor the impact of this and work with buskers to ensure Dunfermline continues to benefit from the positive practice of street entertainment for the benefit of all."