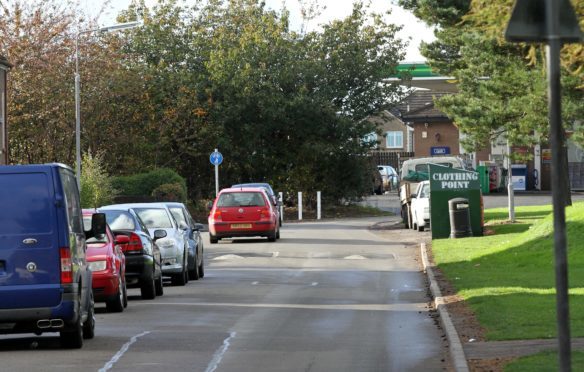 Action will be taken against selfish parkers who blocked emergency vehicles and forced a bus service to re-route.
Double yellow lines are to be painted on a section of Lawrence Drive in Leven, in a bid to stop people from parking on a narrow corner.
The move is a last resort after police, local councillors, housing officers and transportation officials failed to persuade locals to move their cars to let large vehicles through.
This has resulted in a bus service being diverted in one direction along Windygates Road to avoid having to make a difficult turn.
Emergency vehicles, bin lorries and school buses have also had difficulty getting past.
It is hoped the double yellow lines will allow the reinstatement of the bus service.
Leven Labour councillor Colin Davidson said previously the problem was proving difficult to resolve and claimed buses had been damaged as they mounted the pavement to avoid the badly-parked cars.
In a report to the council's Levenmouth area committee, lead traffic consultant Colin Stirling said: "There is a history of inappropriate parking at the west end of Lawrence Drive.
"This is a busy section of road that, within a relatively short length, encompasses a junction with an A-class road, the entrance to a busy petrol station, a connection link to a newly-created cycle way and key access route to the local primary school.
"As a result of inappropriately parked cars, larger vehicles such as buses and refuse wagons are frequently forced to mount the kerb in order to negotiate the bed and this is causing considerable damage to the grass verge."
Mr Stirling said other potential solutions had not worked and yellow lines were now the only viable option.
Mr Davidson said the action would be welcomed by the community.
"Buses going to Vettriano Vale have stopped running round there and we've had a lot of complaints from elderly people who rely on the bus to get to the doctor.
"A new company will be operating the bus route from August but it's unlikely these lines will be in place in time."