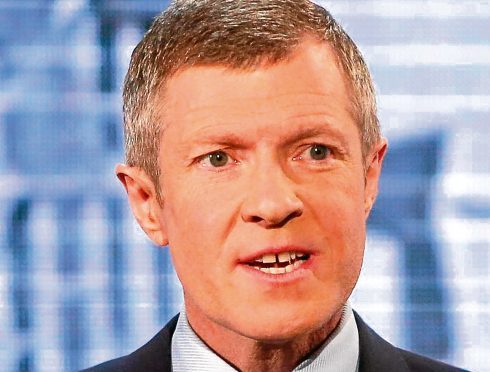 Fears are growing for the overnight operation of North East Fife's minor injuries unit.
Local MSP Willie Rennie has stepped in to ask for clarification amid what he says is a lack of local confidence in the NHS.
The Liberal Democrat MSP said doctors and nurses from the overnight primary care service staff the St Andrews Community Hospital minor injuries unit.
But across Fife the midnight to 8am out-of-hours GP service is currently closed in St Andrews, Dunfermline and Glenrothes due to staffing issues.
Instead the service has been, controversially, centralised in Kirkcaldy.
With the current consultation on the future of health services across Fife failing to provide an option of re-introducing the overnight GP service in St Andrews, concern is growing of a subsequent impact on the ability to provide a minor injuries unit.
Mr Rennie has written to Fife Health and Social Care Partnership for assurances.
He said: "I was distressed to hear that the service from the minor injuries unit could be reduced as a consequence of the ending of the overnight primary care service.
"I do hope that these concerns are unfounded and the board are able to reassure us in explicit terms that the minor injuries unit will not be closing to out-of-hours patients as well.
"That would mean that in the evening or overnight, there would be no GP services or MIU. There's already a feeling of low confidence in the town, especially after the way the out-of-hours closure has been handled.
"People are already angry and if more local health services are to go, that will really raise the temperature in St Andrews."
Michael Kellet, the director of the health and social care partnership, said the urgent care options which are part of the current Joining Up Care consultation do not contain proposals for change to the minor injuries unit.
He again said there were contingency arrangements in place for GP out-of-hours services from midnight to 8am.
He also wanted to reassure patients and carers that primary care emergency service provided aid from 6pm to midnight and at weekends at St Andrews, which run alongside the minor injuries unit.
He also hoped people will take part in the ongoing consultation.
"To make sure that care remains safe and sustainable now and in the future, we are encouraging as many people as possible to take part so that we ensure people get the right care, at the right time, in the right place – day or night."