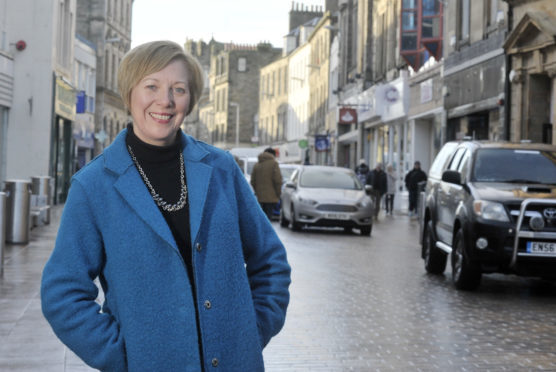 Key talks which could have a huge bearing on the future of Kirkcaldy town centre will be held next week.
Deputy Scottish Labour leader Lesley Laird, the MP for Kirkcaldy and Cowdenbeath, is meeting representatives of the two main shopping centres in the Lang Toun to discuss ambitious plans to revitalise the area – notably the proposal for a new cinema and leisure complex overlooking the Forth.
Mrs Laird will hold talks with Simon Usher, national director of the Mercat Shopping Centre's owners LaSalle Investment Management, in London on Wednesday to receive an update on the firm's plans for a cinema on the site of the old swimming pool.
She said: "We're at a critical juncture with this campaign and it's imperative that all opportunities to develop a cinema for Kirkcaldy are seized now."
She said she had been told the firm was actively approaching all UK cinema operators in a bid to entice them to the town.
"I look forward to learning more about the nuts and bolts of that strategy when I meet LaSalle next week," she added.
Mrs Laird is also due to meet representatives from Columbia Threadneedle to discuss the future of the Postings' shopping centre next to the town's bus station.
Only a handful of businesses are currently operating in the mall and there have been calls locally for something to be done about the ageing centre.
"Since the loss of Tesco, footfall has dropped dramatically in the Postings and that situation – which has been going on for too long – is untenable for the town and its traders but must also be must be untenable for Threadneedle investors," Mrs Laird said.
"We have to look at the town centre in the round, and that's why it is important to learn what plans are in the pipeline for the Postings as well as the Mercat. I intend to find out."
Mrs Laird said securing a cinema was one of the "key foundations" towards lifting customer numbers, safeguarding existing businesses and opening possibilities for new ventures.
She added: "Kirkcaldy High Street, like most high streets, has struggled since the recession.
"But we could breathe new life into the town centre if it could be steered away from a shop-only focus.
"Finding new uses means thinking differently about the challenge."