Michael Alexander speaks to the chairman of the Fife Family History Society Alison Murray about a surge in interest in genealogy.
As the chairman of the Fife Family History Society – a charitable organisation formed in 1989 and run by volunteers to unite people with an interest in the research of their Fife ancestors – Alison Murray takes great pleasure in helping people find out more about their roots.
The society, which has been based in Cupar Library since 2016 following years in Methil, meets three times per week and has over 600 members worldwide.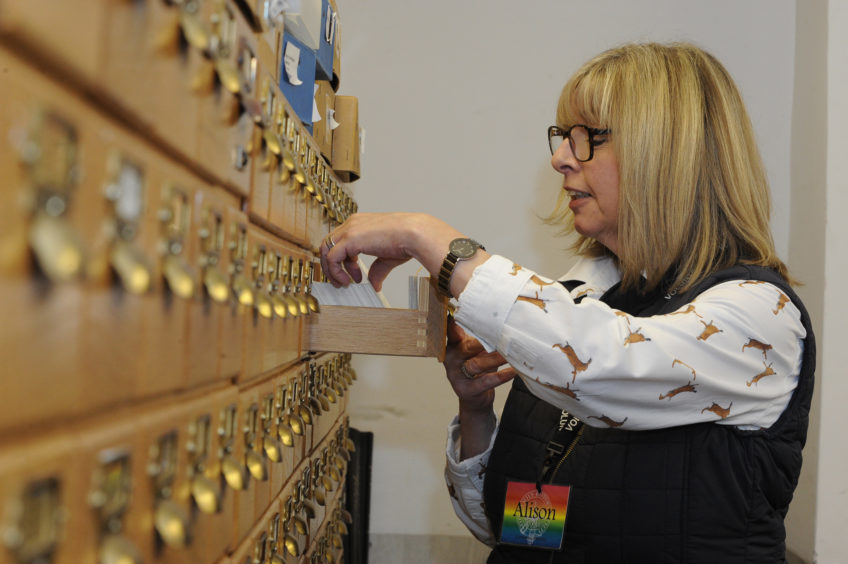 It has seen a surge in popularity recently due to programmes like Who Do You Think You Are? – a show on which Ali even once appeared when she helped former Coronation Street actress Anne Reid trace her "extortionist" great great grandfather to Logie, near Kilmany.
But Alison laughs when she recalls how her own "obsession" with genealogy began and how she learned things about her own family that she could never have imagined.
"I knew roughly that my mother's family was linked with Caithness and my father was linked with the Borders," said Edinburgh born-and-raised Alison who has four grown-up-children and has lived in the Cupar area for around 25 years.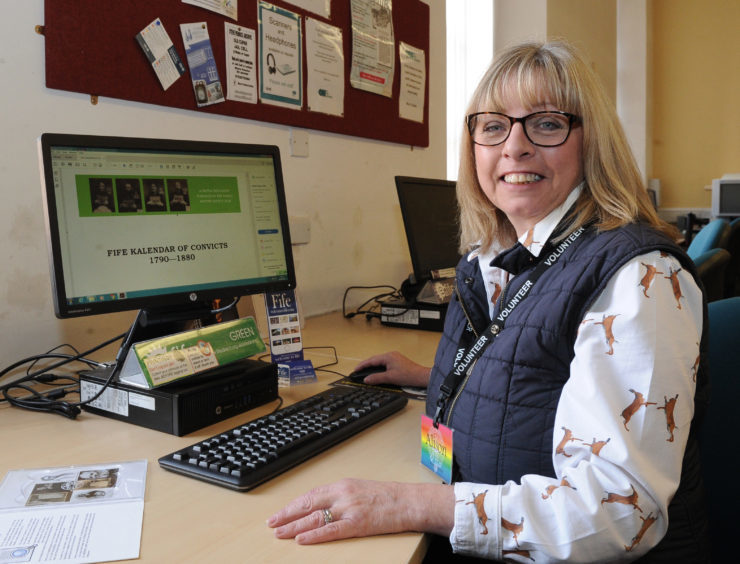 "But it wasn't until my mother died in 1996 that I really started thinking 'well where am I from'?"
Having young children and not a lot of time meant her research got shelved for a few years. In those early days of the internet, there also wasn't too much reliable information online.
But some years later, after speaking to a friend, she was inspired to visit the Scotland's People Centre and National Records of Scotland office in Edinburgh.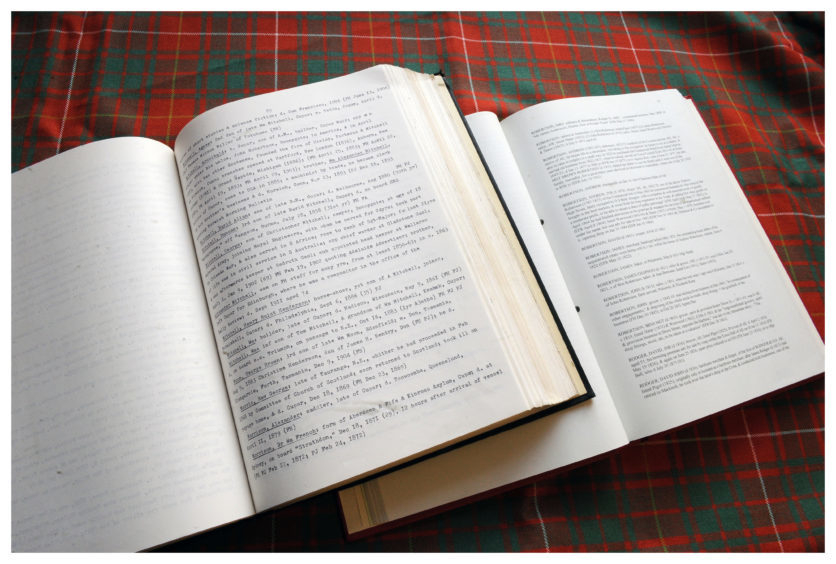 It was there that she discovered both her mother and father's family had Dunfermline and Lochgelly links dating back to the mid-1800s – and she also uncovered a "terrible secret" about her family's past.
"I discovered that my great great grandfather was a Dunfermline weaver called Horatio Walker – he's on the Fife Kalendar of Convicts that we published this year – and he spent some time in Kirkcaldy jail around 1837," she said.
"I got a copy of the precognition. He had been drinking with a pal and was sauntering along Dunfermline High Street. A recruitment officer for the army promised them ale. There was an argument. Horatio found a blunt object. A melee followed and blood was drawn when he attacked the recruitment officer. He was jailed for six months."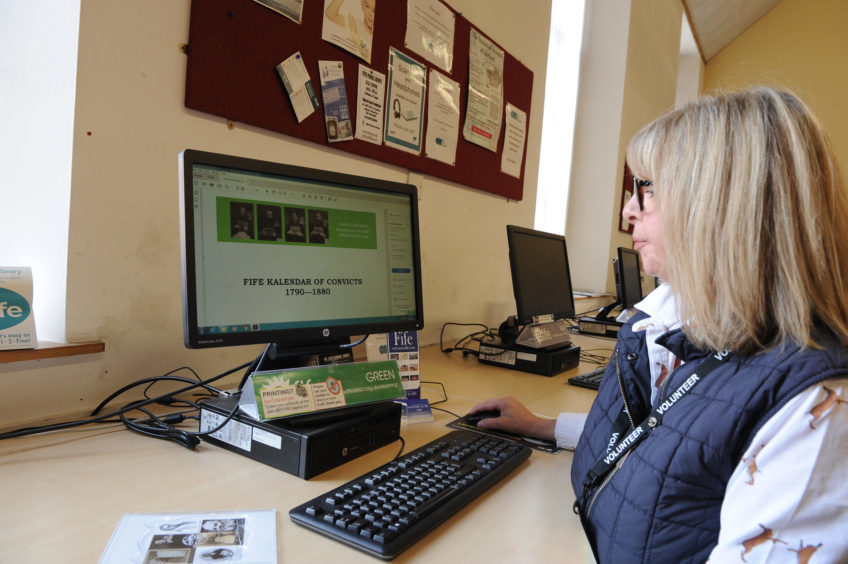 Alison, who first joined the family history society committee seven years ago, said people who contact them often do so because they have "hit a brick wall" with their own research. The society will help point them in the right direction. However, some get frustrated when they are told records simply do not exist.
"It's possible to go back to the 1500s, but before 1855 there was no statutory requirement to record births, marriages and deaths – therefore the churches recorded them," she said.
"It's possible some people weren't recorded full stop which is when people tend to hit a brick wall.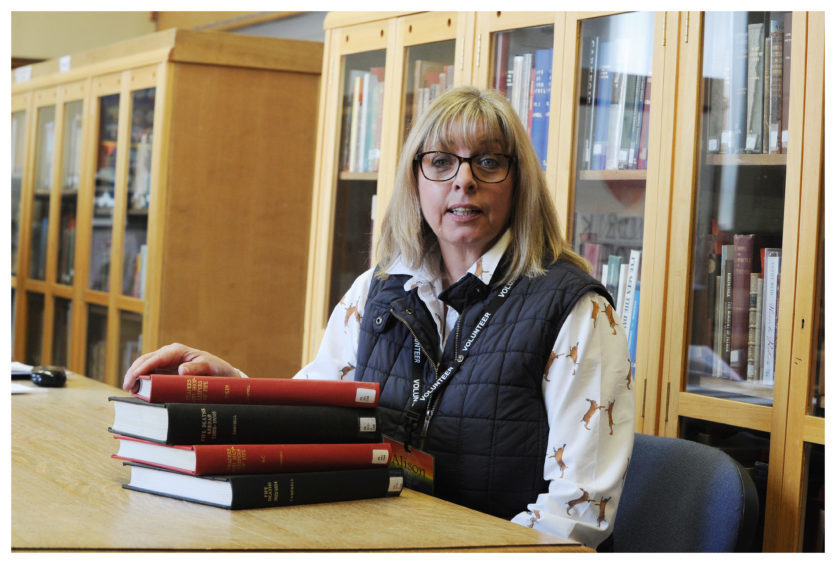 "However, kirk session minutes throw up little gems like an unmarried mother or somebody so poor they've had to go to church to ask for help."
Records also throw up a lot of information about social history and the realisation that poverty, alcohol, drugs and violence often underpinned as many crimes as they do today.
"Some of the records are tragic – they highlight some who were complete lunatics and were sent to lunatic asylums," she said.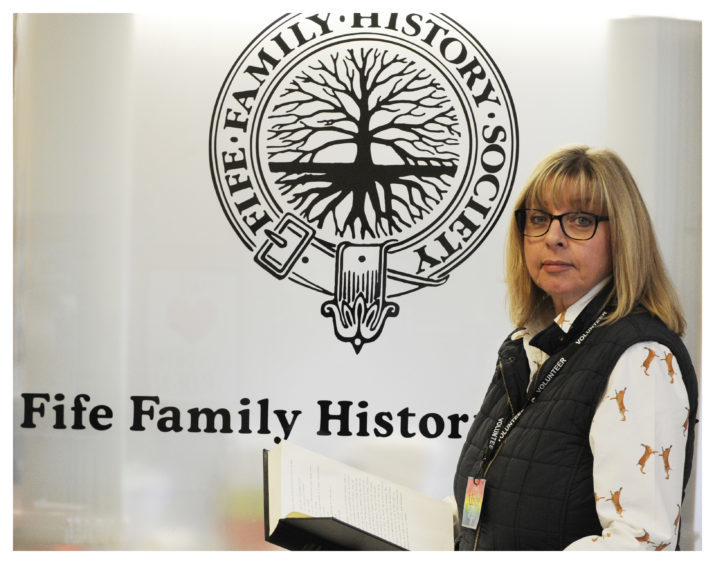 "In Cupar, for example, (a colleague) Andrew Campbell discovered the story of Agnes Laing in Ladywynd who was tried for the murder of her daughter and found not guilty due to insanity in 1872.
"She was begging for drink round the doors the night before the morning she went out and tried again. She was obviously an alcoholic. She went home, walked in with an open razor, and slit her six-year-old daughter's throat and killed her. She spent time in the lunacy department of Perth Prison."
*For more information on the Fife Family History Society go to
https://fifefhs.org/
or contact Cupar Library.