A major police investigation has been launched after two bodies were found inside a Fife flat.
Emergency services were called to the scene on Forres Drive in Glenrothes on Thursday evening.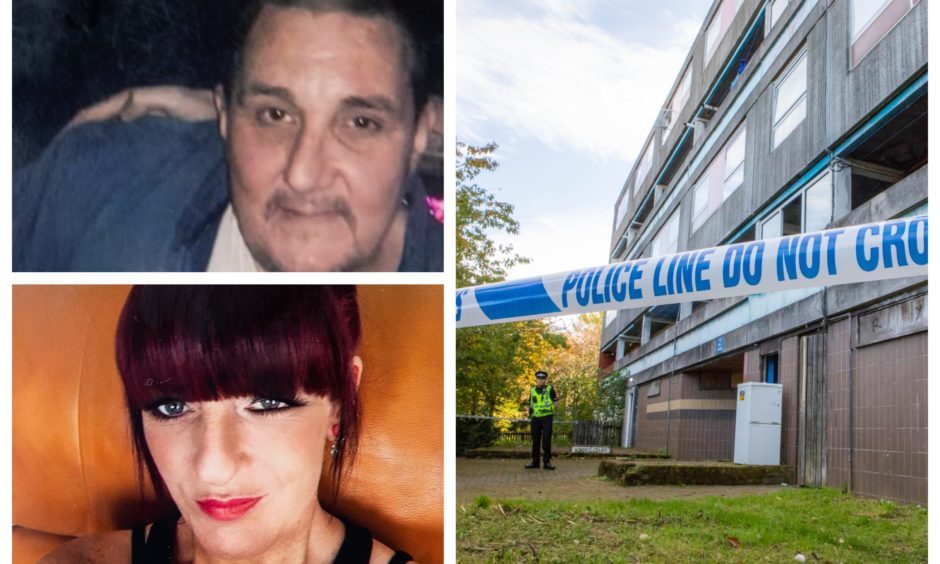 Neighbour Garry Shortt was shocked to see the front door of the property belonging to his lifelong friend Thomas Meechan lying open at around 6pm
When he entered the flat, he found Thomas, known as Tam, unresponsive inside and immediately called an ambulance.
A second person, named locally as Shelley Morrison, was also discovered inside the second floor flat before being pronounced dead at the scene.
A heavy police presence remained at the scene yesterday as scenes of crime officers scoured the property for clues as to what had happened.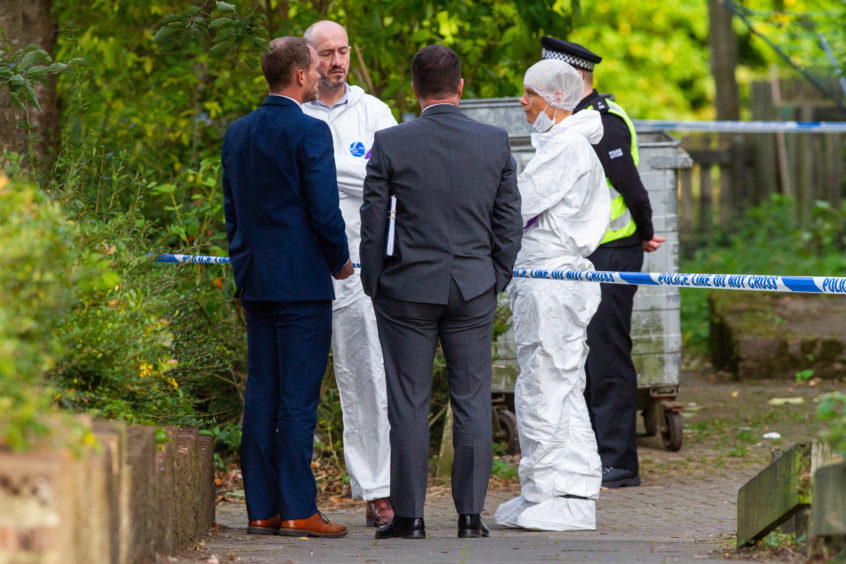 Tributes have been paid to Thomas, 48, and Shelley 37, whose deaths are currently being treated as "unexplained".
Friend and neighbour Mr Shortt, 45, said: "It was me that found Tam.
"One of the local kids told me that Tam's door was lying open which I thought was strange because he was quite security conscious.
"He took a kick in a couple of years ago so he was quite careful. I had just got back from my holidays when I went up to see him.
"I've known him since we were kids. He was a happy, go lucky guy. You'd see him standing on his balcony, talking to folk as they went past.
"This is really out of the blue. I can't talk about what I saw when I went into the flat but it's definitely suspicious.
"I didn't see a second body when I was in the flat but I was in shock. I just can't believe this has happened. He was such a nice person."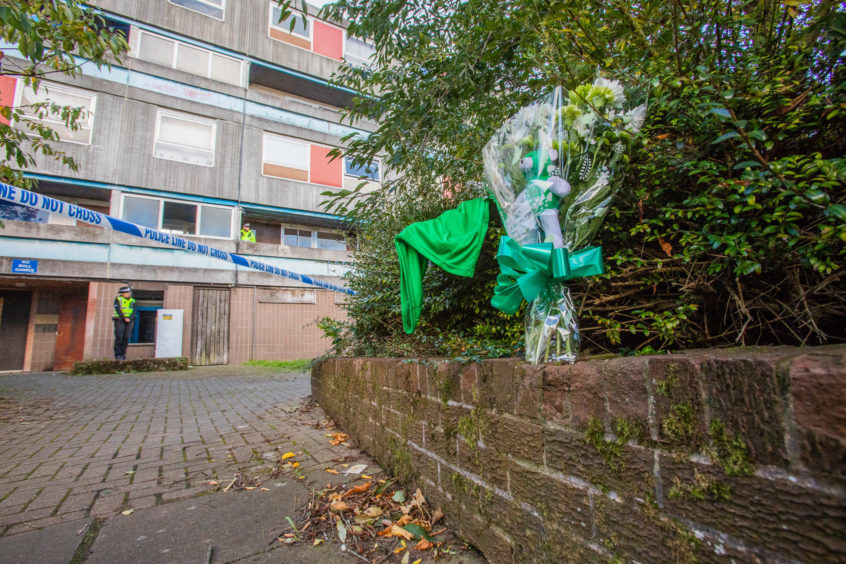 Paul Quinn, the former partner of Shelley Morrison, who is also known as Ruby Tuesday and worked as a hairdresser, was visibly upset as he arrived on the scene yesterday.
The 44-year-old said: "It's Shelley, I know it is. She stayed in Glenrothes, down by the bus station.
"She was great, a good lassie. She had a tough upbringing and she struggled with drugs recently.
"I tried to help her, I really did."
Devastated friends arrived throughout the day to lay floral tributes to the duo alongside a Celtic shirt with a heartfelt message.
It read: "R.I.P Tam you be missed love from big Andy R."
A note on a bunch of flowers said: "Rip Tam ur wi the angels now – Andy and Matty."
Friends said that Thomas was believed to be a father-of-five who did not work due to health issues caused by falling out of a window several years ago.
They also said that Mr Meechan was single and lived at the flat alone with his pet Staffordshire terrier who has since been taken to the kennels.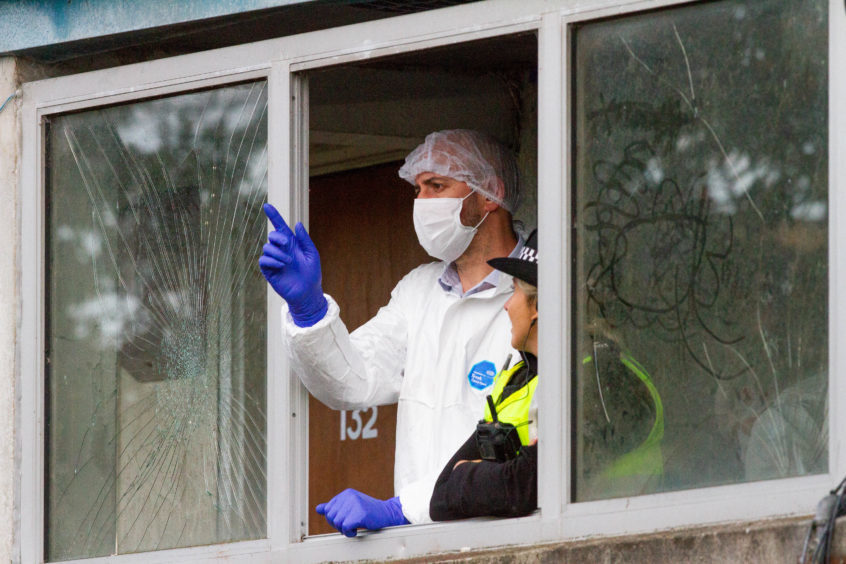 The area previously hit headlines when local businessman Toby Siddique was assassinated on October 24 2010.
Deyan Nikolov, Tencho Andonov and Mo Siddique, Toby's brother who ordered the hit, were all jailed for their roles in the murder.
A neighbour, who wished not to be named, added: "I came home from the gym last night and saw an ambulance, two police vans and a police car.
"I didn't know what was happening but it's very worrying given what happened in this area a few years ago when Toby was killed.
"It's getting to the stage where you don't feel safe in your own home and I've been here for more than 40 years."
Police yesterday said they were in the early stages of their probe into the latest tragedy to rock the Tanshall area of the town.
Detective Chief Inspector Scott Cunningham of Fife Division said: "The families of the man and woman have been informed and will be kept fully updated as our inquiries progress.
"We understand the local community will have questions and concerns, and I want to reassure people that we're doing all we can to establish the circumstances surrounding their deaths.
"Anyone who may have information relevant to the investigation is urged to contact Police Scotland via 101, quoting incident number 2867 of 4th October, or speak to an officer in the area as soon as possible."