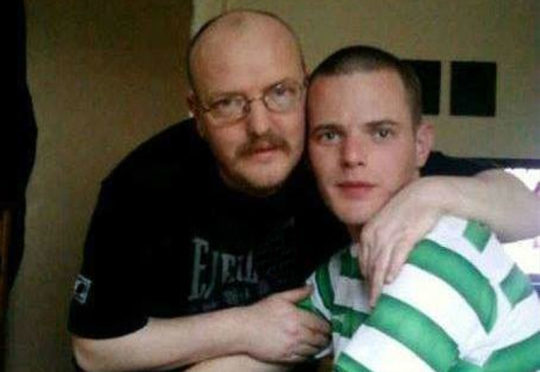 The family of missing Glenrothes man Allan Bryant are to mark the fifth anniversary of his disappearance with a balloon launch in his memory.
Friends and loved ones will gather outside the family home on Ednam Drive to release the tribute which will be white, yellow and green-themed to mark his love of Celtic.
Allan was just 23-years-old when he vanished after leaving Styx nightclub in the Fife town on November 3 2013.
He was last spotted staggering away from the premises at around 2.02am and no trace has ever been found despite a major police probe.
His father, also called Allan, said the family planned the get together to pay tribute to their son, who they believe was murdered.
The 52-year-old said: "We weren't going to do anything because things are hard enough.
"But Marie and I talked about it and obviously Allan has a lot of friends and family and we thought they may want to do something.
"So we've decided to release some green, white and yellow balloons because Allan was a Celtic supporter.
"It's just outside the house, not up at Styx, with whoever turns up. We're hoping to release them at 2.02pm because that's when Allan went missing.
Police divers called in as river is scoured in search for missing Allan Bryant
"Obviously it's 12 hours later because we couldn't do it at nighttime because there will be young children there.
"All the other anniversaries before we managed to deal but this one seems harder for some reason.
"We thought the local community in Macedonia and Allan's friends and family would want to come together to mark it. It's not just about us, it's about everyone who knew Allan.
"The police are releasing a video on Saturday as part of a new appeal for information.
"We thought we should do something, it doesn't have to be on a mass scale. It's about getting people together and remembering Allan."
The family has campaigned tirelessly over the years to try and find their son, brother and nephew.
Dozens of searches have been carried out throughout the Fife town.
Police divers recently scoured an area of the River Leven as part of their ongoing investigation but no evidence was found.
Anyone with information is asked to contact Police Scotland on 101 quoting Operation Toner.