The National Trust for Scotland has launched a fund-raising drive to rescue hundreds of miles of collapsing footpaths.
Popular trails at Ben Lawers and Killiecrankie are among those in need of urgent attention.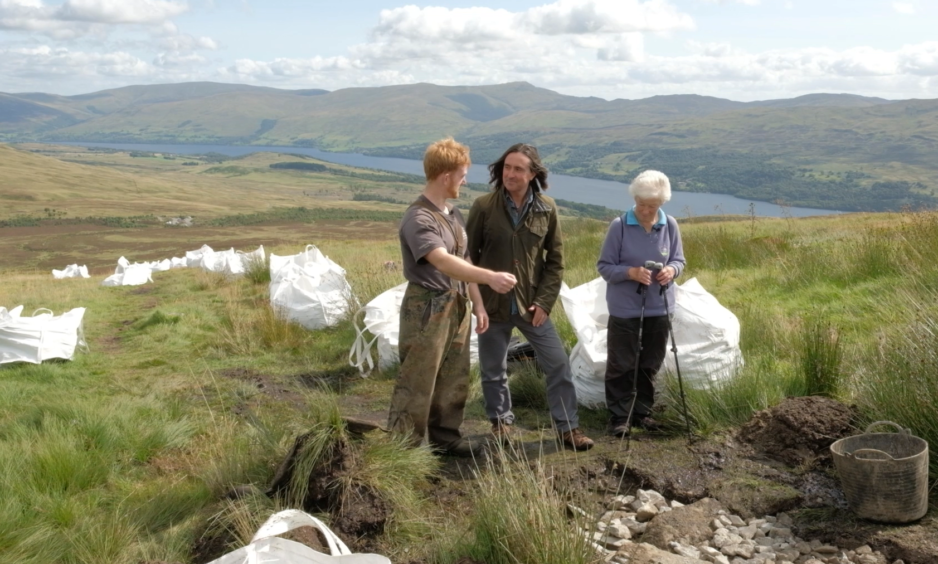 The trust, which manages eight heritage sites across the country, said erosion and extreme weather is causing irreversible damage to some of the best loved beauty spots.
Trust president and broadcaster Neil Oliver visited Ben Lawers, on the banks of Loch Tay, to check repair work. He was joined by keen hillwalker and Munro bagger Alison Wilson, from Perth.
She said: "I've spent much of my adult life enjoying the beauty of Scotland's great outdoors.
"I feel not only a strong desire but also a responsibility to help the National Trust for Scotland care for and maintain the thousands of metres of pathway that I and so many other walkers enjoy every day."
Ms Wilson is urging others to get involved in the Footpath Fund appeal.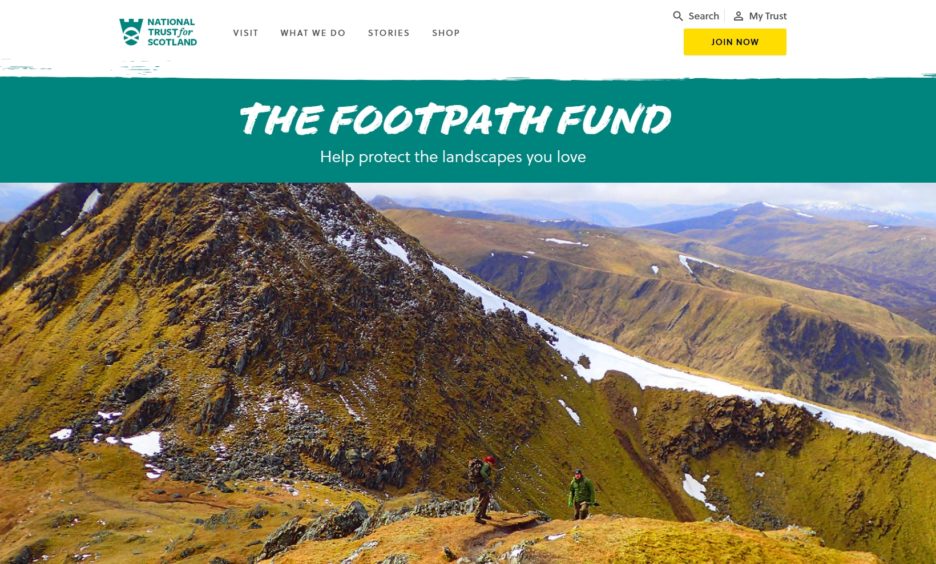 A donation of £25 will allow teams to stabilise the edge of a collapsing path, while £50 helps install better drainage along four metres. It costs £60 to restore up to 10 metres of pathway.
Upland path manager for the trust, Bob Brown, said: "It's easy to take our footpaths for granted.
"People think they have always been here and always will, but it's quite the contrary.
"There has been a huge increase in footfall to our wonderful hills, mountains, woodland and coastline as people flock to enjoy the beauty of our landscapes, but this puts huge pressure on the pathways.
"We need more public donations to help us care for and love these areas in a sustainable and sensitive way."
Eschewing machinery and using only spades and shovels, the four-person footpath team use an extremely light touch – along with locally sourced aggregate – to form a new path surface.
The campaign also focuses on paths at Glencoe, the Mar Lodge Estate near Braemar and Torridon in the north-west Highland.
The team travels the length and breadth of Scotland, maintaining 270 miles of path network for the million-plus hikers who visit each year.
At Ben Lawers, there are 187 cross drains, 434 water bars, 944 metres of pitching and nearly 3,000 metres of drains.
Donations can be made through the National Trust for Scotland website