Police have issued new video footage of missing Glenrothes man Allan Bryant as part of a fresh appeal for information.
The Major Investigation Team hope the short clip with help jog people's memories on the fifth anniversary of the young man's disappearance.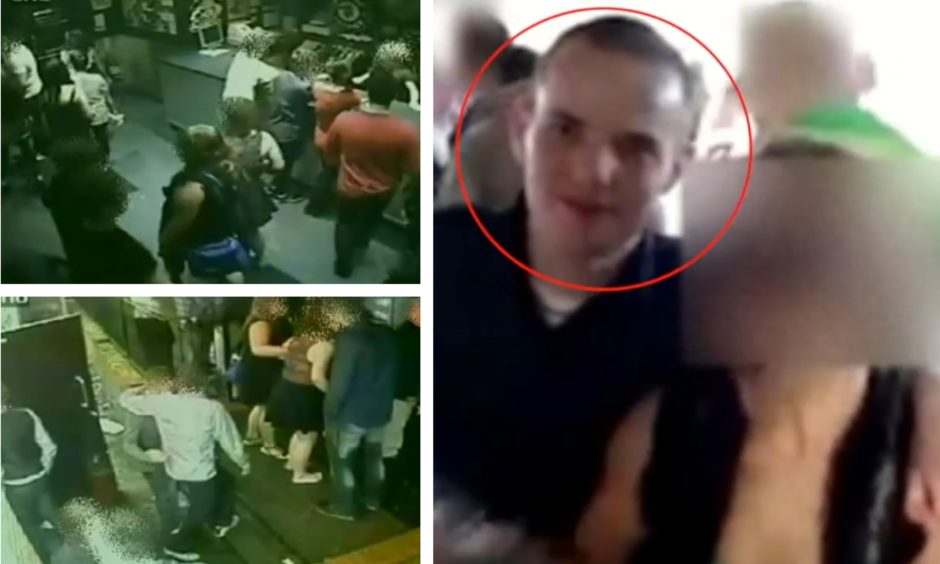 Allan, who was just 23 when he vanished, was last seen on CCTV leaving Styx Nightclub on Caskieberran Road at 2.02am on November 3 2013.
No trace of him has ever been despite an extensive police probe and tireless efforts by his friends and family prompting a new appeal five years on.
The missing man's dad, also called Allan, said: "Dealing with the previous anniversaries were difficult enough, but this one just seems exceptionally hard.
"You're thinking about Allan all the time, he's always on your mind. I can see how it's affected each person in my family separately, and the impact it's had on all our lives.
"It just feels like he walked out the door yesterday, it's so vivid. People will think it's been a long time, which it has been, but to my family it's like it only happened yesterday.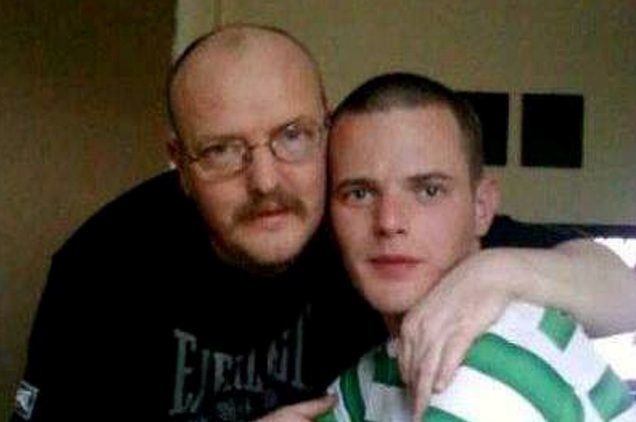 "When you go to bed at night and when you wake up in the morning, all you do is think about Allan. There's no escape. You just want to know what's happened to him, where he is and does anyone know anything about him.
"If they do, please come forward and end this nightmare for our family. To live a life like that, and not know what's happened to your child, is horrendous."
The family will hold a balloon release memorial outside the family home at 2.02pm on Saturday.
Detective Inspector Kevin Houliston appealed for help from members of the public to try get some answers for the Bryant family.
He said: "As part of our appeal we've issued video footage of Allan taken in 2011 in the hope that this, combined with the CCTV from Styx, helps to jog the memory of anyone who may have seen him after he left the nightclub.
"Allan's family have received overwhelming support from the community and beyond these past five years. However, we continue to ask for the public's help and I would urge local residents to think back to early November 2013."
At the time Allan went missing, 'Royals' by Lorde and 'The Monster' by Eminem featuring Rihanna were top of the charts.
'Thor: The Dark World' was top of the UK film box office that weekend whilst Celtic drew 1-1 with Dundee United at home.
Newcastle United beat Chelsea 2-0 at St James' Park on Saturday November 2 2013.
Those who might have information about Allan's movements after he left Styx or his whereabouts are urged to call Police Scotland on 101 or email OperationToner@scotland.pnn.police.uk.
Alternatively, please contact the independent charity Crimestoppers anonymously on 0800 555 111, or call or text the charity Missing People on 116 000 immediately.
---
Timeline of Allan's missing person case
November 2 2013: Allan Bryant Jr leaves his family home in Ednam Drive for a night out at 8.30pm.
November 3 2013: CCTV shows Allan leaving Styx nightspot alone at 2.02am.
November 21 2013: Allan's mother Marie Degan makes a plea for him to return home on his 24th birthday.
May 18 2014: More than 200 
people take part in a march through Glenrothes to highlight Allan's 
disappearance.
June 5 2014: Police release CCTV footage of Allan, seven months after his disappearance. It coincides with a new appeal for information relating to his whereabouts.
August 14 2014: The Bryant family hire a light aircraft to conduct an 
aerial search of the areas where they believe Allan may have gone.
August 26 2014: Stewart McInroy is jailed for 10 months after sending online taunts to the Bryant family.
April 17 2015: Allan's family, helped by dogs, search Muchty Woods following rumours that he may have attended a party there after leaving the nightclub. The search proves fruitless.
April 26 2015: Allan's grandmother, Isobel McNamee dies age 74 not knowing what happened to her grandson. Allan Sr says the disappearance had left her "devastated".
August 4 2015: Skeletal remains are found in Riverside Park, 
Glenrothes. The Bryant family are informed of the discovery, but the remains are soon found to be those of Wayne Fleming, also reported 
missing from the town.
April 18 2016: Police conduct a three-day search of woodland near the Secret Bunker, again following new information passed to the 
Bryant family. Nothing is found.
September 16 2016: Police 
Scotland remove the Bryant's Family Liaison Officer, a move described as "a kick in the teeth" by Allan Sr.
June 16 2017: Police search a house in Barnton Place.
July 18 2017 – Police conclude search with no evidence found.
September 5 2017 – Police Investigations and Review Commissioner say Police Scotland failed to sufficiently address search concerns raised by the Bryant family.
January 29 2018 – Petition calling for new police force to take over search for Allan reaches 5000 signatures.
April 2 2018 – Police Scotland chiefs apologise to Bryant family for delays in releasing CCTV.
June 19 2018 – Allan's family appear on BBC's Crimewatch with public appeal.
July 26 2018 – Search of River Leven by police divers in Glenrothes turns up no evidence.
November 3 2018 – Family and friends of the missing man plan to release balloons to mark the five-year anniversary of his disappearance.