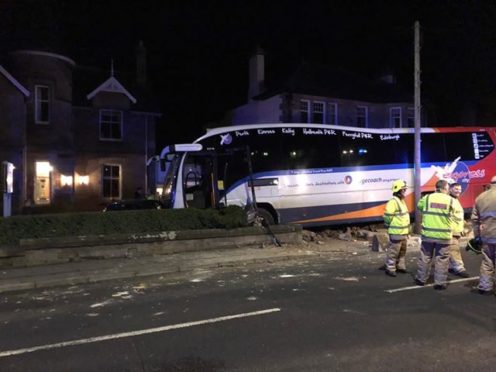 An Anstruther street was left looking like a "disaster zone" after a bus smashed through people's gardens.
Victoria Elrick and her children were watching television when the single-decker coach crashed through their garden wall and came to a halt outside their window.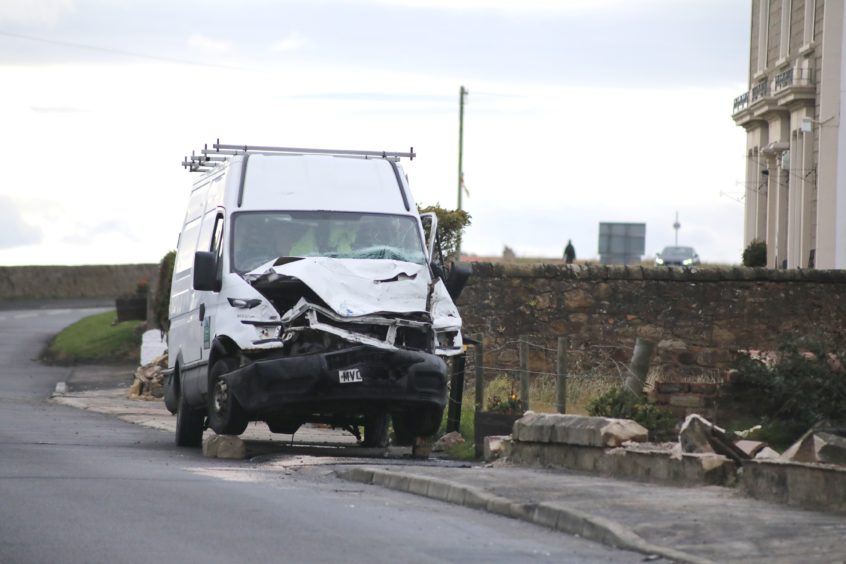 Despite her shock, nurse Victoria sprung into action to help traumatised passengers who were left terrified as the bus, which also collided with a van and several parked cars, careered out of control.
It is understood the Stagecoach East Scotland driver, who was taken to hospital, had suffered a seizure at the wheel.
Householders were left counting the cost of Friday night's drama, as cars were written off and their front gardens devastated.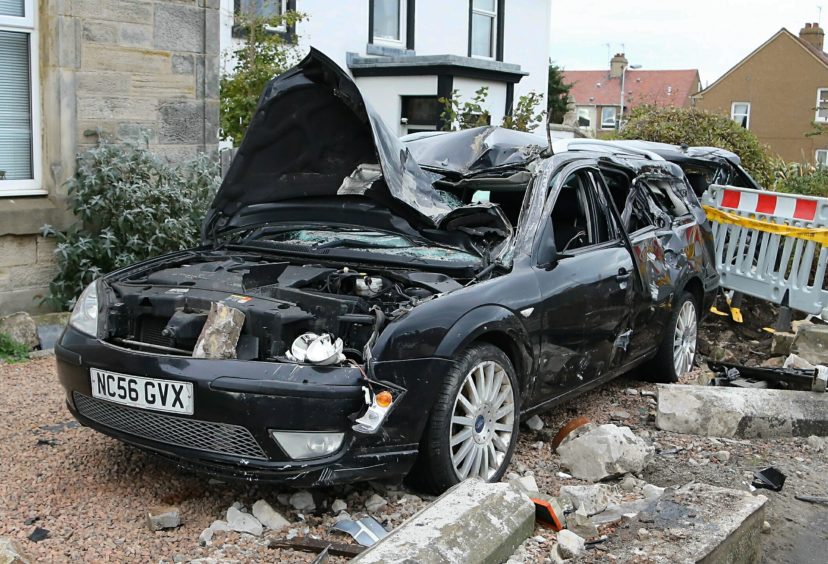 But there was relief in the community that no one was hurt or even killed in the accident which happened around 6.30pm on Pittenweem Road, two nights after the street had been busy with Halloween guisers.
Victoria, 42, was in her living room in Beaumont Lodge B&B with children Richard, 12, Harry, 10, Lucy, nine, and five-year-old Kate when they heard the bus crash.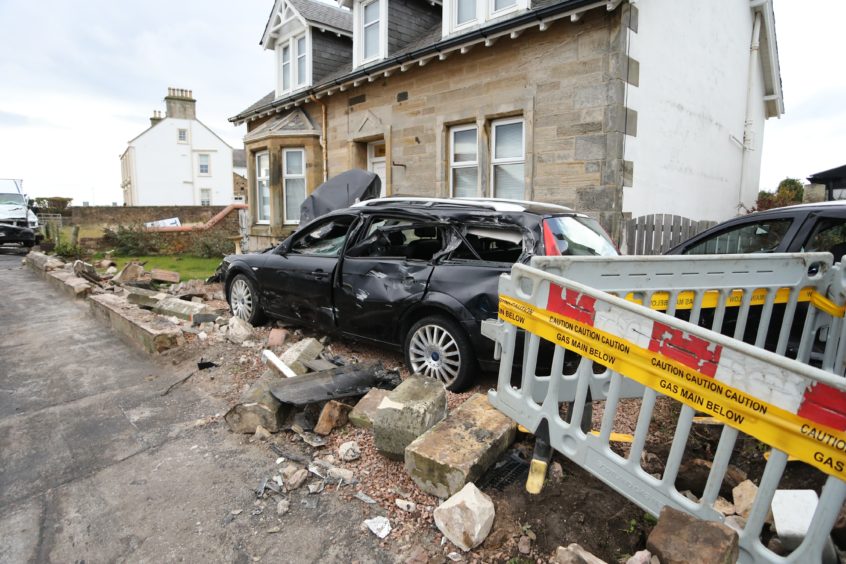 She said: "There was a massive metal screeching sound then there was a loud bang.
"We looked out and there was a bus in the garden.
"It was scary to think the kids could have been outside."
Victoria tended to the passengers and served them cups of tea to calm their nerves while a doctor neighbour aided the driver before emergency services arrived.
She said she went into action mode as the drama unfolded but shock set in the next day.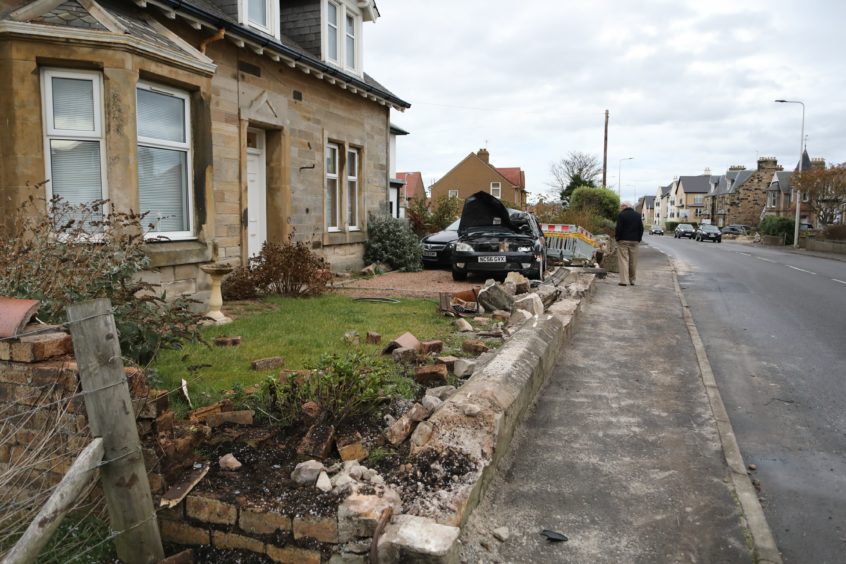 She added: "We are just glad no one was hurt."
Her husband, who is a police sergeant and did not want to be named, said: "If anyone had been walking along the street, there would have been fatalities.
"There were lots of kids out just two nights before for Halloween.
"Our front wall is smashed and our neighbour's is completely destroyed.
"The bus has gone through four or five gardens. It is like a disaster zone."
A telegraph pole was also struck in the incident, knocking out phone lines, although they were quickly restored by BT.
Pittenweem Road, part of the A917 through Anstruther, was closed as emergency services dealt with the incident.
Police confirmed no one had been seriously hurt.
It is understood the driver was recovering at home yesterday, having been released from hospital.