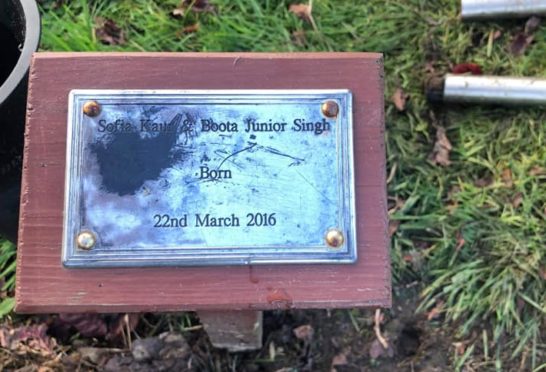 A mother grieving for her twin babies was horrified to find their grave trashed by council staff.
Mary Kaur discovered the damaged plaque for her stillborn children dumped behind another headstone and tyre marks over their burial spot.
She was so distressed that a friend with her when she visited St Drostans Cemetery in Markinch had to help her back to her car.
Fife Council has apologised for an incident it admitted fell short of expectations.
Sofia Kaur and Boota Junior Singh were stillborn at 22 weeks in March 2016 and their grave was marked with a plaque as the family could not afford a headstone.
Mary, of Glenrothes, arrived at the cemetery on Sunday to find no markers on the grave of her daughter and son.
A flower pot she had placed at their grave was also broken and dumped, along with solar lights.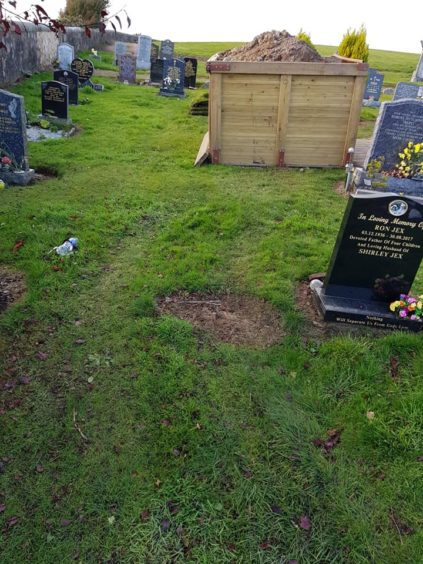 She said: "It's hard enough losing the twins and going to the cemetery.
Even though it's two years on it's still heartbreaking. This happening was absolutely devastating.
"The council said I should have been informed if they needed access to dig another grave so I could come and move things and if I couldn't do that they would respectfully move it.
"They also said they should have put boards down, which wasn't done.
"We couldn't buy a headstone and it's heart-breaking because if we had a headstone this would never had happened."
Alan Paul, a Fife Council senior manager, said: "We understand how important our cemeteries are to grieving families and always try to avoid causing any extra distress.
"Sometimes in order to access other gravesides we need to move objects from graves but we would always try to do this causing the least disruption possible and replace any items which had been moved.
"On this occasion we have clearly not met those expectations and I'd like to offer my heartfelt apology to the family.
"The items which have been moved or damaged will be replaced.
"We have already spoken to the family to apologise and have assured them we will be looking into this incident to ensure nothing like this happens again."
Mary, who now has a baby son ,Yuvraj, with husband Boota, praised funeral director Crosbie Matthew, which gave the family a cross and new plaque after she contacted them for advice.