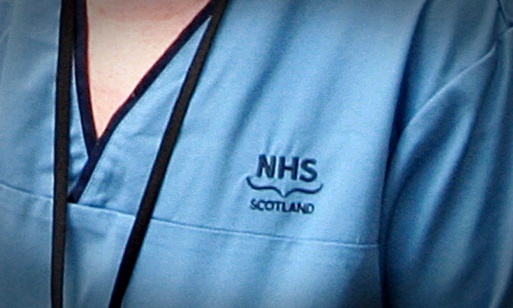 The high number of vacant consultant posts at NHS Fife is "very worrying" according to senior Lib Dem politicians.
Recent figures showed 16% of all the posts were being advertised.
According to the latest data there were 43 vacancies out of a total complement of 267.
Councillor Tim Brett, who is leader of the Lib Dem group in Fife and a member of the region's Integrated Joint Board for Health and Social Care, said: "These figures from NHS Fife are very worrying.
"Some of these posts have been left empty for some time, particularly in psychiatry and radiology where there are significant recruitment gaps.
"I know that the board make every effort to fill the vacancies and alternative arrangements are made to cover these posts but this is often expensive through locums or overtime.
"There must be consequences for the quality of care that patients receive if there is not continuity of care because of a rotation of part-time cover.
"Non-teaching boards such as NHS Fife seem to have particular difficulties in attracting staff but there are national concerns here too."
Scottish Lib Dem leader Willie Rennie, who is the MSP for North East Fife, added: "NHS Fife isn't alone in struggling to recruit staff, but Mr Brett and I are concerned that such a large percentage of these senior posts are empty.
"Our neighbours in Lothian and Tayside are teaching boards and seem to not face the same challenges as we do in Fife.
"I'm concerned that these empty jobs are staying unfilled for long periods because of the potential for longer waiting times for patients and the extra strain on existing staff, who are already up against it with increasing demands."
Medical director Frances Elliot said: "In common with other health Boards, NHS Fife has faced challenges in recruiting to some consultant posts.
"Recently we have made a number of consultant appointments, including appointing a consultant in radiology and another in psychiatry.
"We continue to work towards reducing the number of consultant vacancies and have a proactive recruitment campaign in place.
"Where any vacancies exist they are covered by other means to ensure our staffing levels are safe and appropriate, and our patients can continue to receive the high standard of care they expect."