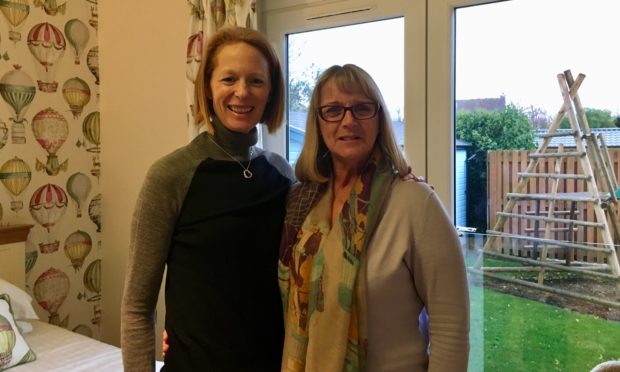 A holiday home for children with cancer could have its council tax bill slashed at last.
The TCCL Lodge in St Andrews opened three years ago following a public campaign to raise £500,000 for its creation.
It pays full council tax despite calls for a discretionary rate.
The lodge, run by the charity Tayside Children with Cancer and Leukaemia, provides free holiday accommodation to families affected by the illness in childhood.
As it celebrated its third anniversary St Andrews SNP councillor Ann Verner urged Fife Council to give the lodge a discount to allow it to spend more on the children whose lives it enhances. The local authority confirmed it is investigating options.
Mrs Verner said: "The TCCL committee, with the backing of myself and Stephen Gethins MP, have asked Fife Council to exercise discretionary powers to offer a discount so TCCL can continue directly benefiting families with children with cancer.
"I have asked Fife Council finance officers to meet with me to discuss this and will invite them to the lodge so they can see what a huge difference this can make to people's lives."
She said the TCCL committee worked hard to ensure the best possible experience for families so they could create lasting memories.
Lodge manager Elizabeth Logan said: "We are very grateful for all the support from across north-east Fife and Tayside and people often comment that they are astounded that the charity has to pay full council tax."
Over the last year the lodge has provided a week's free accommodation to 28 families from across Scotland.
It receives support from local businesses and community groups, which provide funding, welcome packs and treats for visiting families.
Les Robertson, head of service in Fife Council, said: "Clearly this is a very worthy charity, providing an invaluable service to children and their families and we are working with Councillor Verner to see what can be done.
"As a local authority we have a duty to collect council tax under the terms set out in the Local Government Finance Act 1992.
"However, there may be a possibility of altering our second homes policy, where the property is occupied as a charity and we are currently looking into this.
"We will also investigate the possibility of a change of use to move from council tax to business rates, which will allow us greater flexibility in applying exemptions.
"We will continue to work with the house manager and our local members until we can find a solution."