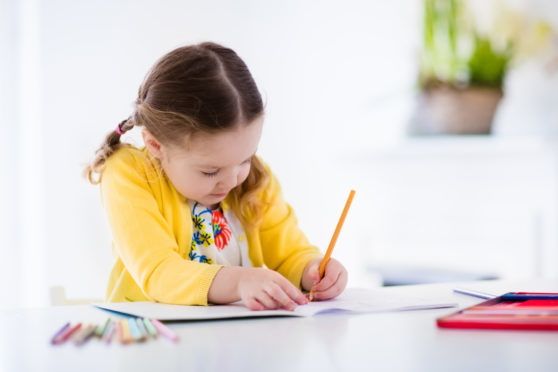 Fife Council could yet call a halt to primary one testing after councillors were given another chance to vote on the controversial assessments.
Following Conservative councillor Richard Watt's request for the decision to proceed with tests to be called in, the council's scrutiny committee has referred the matter back to full council, which meets later this month.
The move is likely to result in a move towards scrapping Scottish National Standardised Assessments (SNSA), with the chamber 38 votes to 27 in favour of doing so when the council met in October.
Jane McKeown from the EIS teaching union told the scrutiny committee: "The overwhelming view of teachers is that SNSA for primary ones should be scrapped."
She said each child could spend 25 minutes at a computer being tested on numeracy and 45 minutes on literacy under the scheme.
"There is evidence that boredom sets in and they are just clicking to get it over with," said Ms McKeown.
"Primary ones simply can't concentrate for that length of time."
A motion to pass the matter back to full council, which was raised by Labour councillor Gary Guichan and seconded by party colleague Colin Davidson, was passed by nine votes to six.
SNP councillor David Barratt's unsuccessful amendment called for a Fife-wide review of SNSA, in addition to the national review being carried out, and for schools in the region to be registered for the previously used Performance Indicators in Primary Schools (PIPS), should the reviews prove SNSA to be unsuitable.
Conservative councillor Kathleen Leslie, who addressed the meeting in opposition to SNSA, said Fife could become a "test case", with a handful of other local authorities also in discussions about withdrawing the assessments.
"I think this has proved that withdrawing the tests is something which is possible to do," she said.
"Fife could become a test case for what exactly happens if the tests are withdrawn.
"I would like to see SNSA for primary ones withdrawn nationally."
However, the council's education convener raised concerns about what would happen should SNSA be halted this year.
She said should schools reinstate the former PIPS tests, 1,872 pupils would not have carried out an initial baseline assessment required to yield meaningful results.
"We've heard from our legal department that not conducting standardised assessments would mean not fulfilling our statutory duty.
"We've also heard from our director of education who said SNSA is the best tool available to us this year."