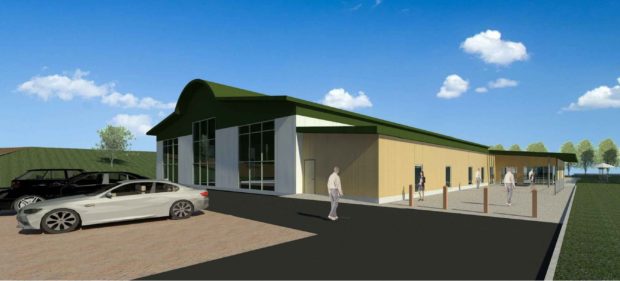 A fresh bid for a Fife visitor centre which would house two famous steam locomotives has again been thwarted.
The Cameron Railway Trust previously expressed "great disappointment" when Fife Council planning officials turned down its plans for Balbuthie Farm near Kilconquhar.
It would have given free access to the 400-acre farm to members of the public as well as accommodating the historic Union of South Africa and the Great Marquess locomotives.
Rail industry stalwart John Cameron, who was behind the planning application, lodged an appeal against the rejection, suggesting the development would bring significant benefits to tourism, heritage, education and the economy, at no cost to the public purse.
However, Fife's planning review body has now considered the appeal and has rejected the proposals.
Mr Cameron had argued council planners had exhibited "significant flaws" in their handling of the application the first time around, and had overlooked the fact the visitor centre was an integral part of the open farm plan.
He said: "The idea of open farms is beginning to catch on and it is now Scottish Government policy to give schoolchildren more access to farm.
"We have a set-up here which would lend itself to showing the public efficient, modern farming techniques.
"They'd see livestock fed from wagons and the sort of hygiene and health standards that agriculture now demands."
The planning application noted railway enthusiasts from around the world would be keen to see the Union of South Africa, which hauled the Royal train conveying the Queen from Edinburgh to Tweedbank for the opening of the Borders railway in 2015.
The Great Marquess, which was built in the 1930s to bring herring traffic down the West Highland line from Mallaig to Glasgow is the only one left in its class in the UK.
The fate of the locomotives is now uncertain.
Mr Cameron also argued trusts would manage both the farm and his railway interests, therefore ensuring no admission charges for farm tours or visitor centre access would be required.
Despite the appeal, councillors have agreed to uphold the original decision of council planners who said it should be refused on the grounds it would result in the loss of prime agricultural land and was not in keeping with the surrounding countryside.
It is understood the Trust is now considering taking its fight to the Scottish Government in the hope a Reporter will overturn Fife Council's stance.