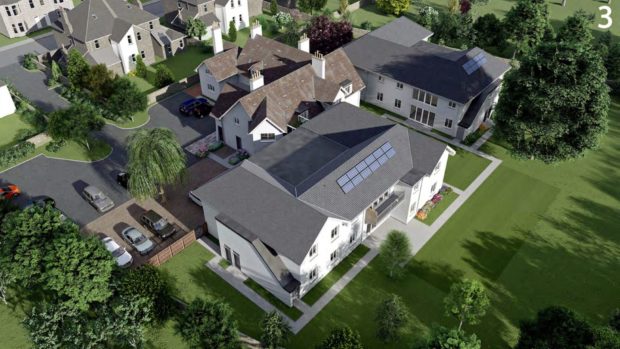 Contentious plans for a new care home near the heart of St Andrews have been rejected by Fife councillors.
The proposed development would have seen the property at 92 Hepburn Gardens, known locally as The White House, turned into a 40-bed care home thanks to the addition of two new two-storey extensions to the existing structure.
Those behind the blueprint said the quiet residential nature of the site to the south west of the town centre was "ideally suited" for conversion.
But the application by Aberdeen-based CAF Properties has proved to be one of the town's most controversial in recent times, with 68 letters of objection initially lodged prior to the matter being continued by Fife Council's north east planning committee in October.
A further 53 new letters of objection were received when the application went out for further public comments, with a whole host of concerns about privacy, parking, traffic levels, environmental issues, design issues and even an infringement on people's human rights among the points raised by those opposed to the development.
Councillors on the north east planning committee voted eight to three against the plans, suggesting the development would have an adverse impact on amenity due to traffic movements, the care home would not be of an appropriate scale and character, there was a lack of traffic infrastructure and it would have a negative impact on the conservation area as a whole.
St Andrews Community Council, the Hepburn Gardens Area Residents Association, the Confederation of St Andrews Residents Association and the St Andrews Preservation Trust were among the groups who aired their concerns.
Two residents even commissioned an independent transport consultant, who concluded the development "did not meet present day standards for access and would present an additional hazard to traffic, pedestrians and cyclists", would reduce the safety of the pedestrian route to local schools and would increase health and safety concerns in relation to service vehicles.
However, council planners stated in a report they felt the increase in traffic would be "modest", and that other issues raised can be overcome.
Nevertheless, Conservative councillor Dominic Nolan's motion for refusal, seconded by party colleague Tony Miklinski, was passed, defeating Liberal Democrat councillor Tim Brett's amendment calling for the planners' recommendation for approval to be heeded.