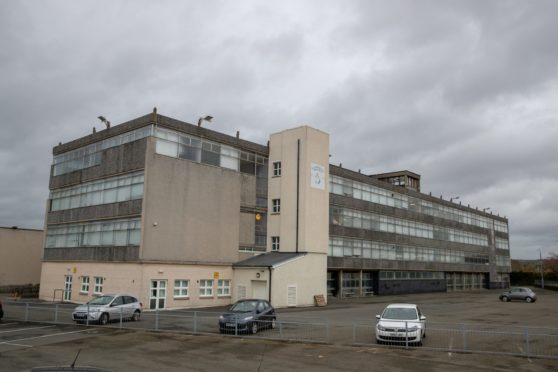 A row over the state of Fife's schools looks set to rumble on after the region's SNP/Labour administration was accused of kicking the prospect of new secondaries "into the long grass".
Fife Council's capital investment plan for the next decade makes provision for new primary schools, replacement secondary schools in west Fife and cash towards replacing Glenrothes and Glenwood High Schools.
It also allocates money for the new Madras College in St Andrews, extensions at Viewforth and Auchmuty High Schools and various other upgrades.
The administration has hailed the plan as a "clear commitment" to expanding capacity across Fife.
However, Conservative education spokesperson Councillor Kathleen Leslie highlighted the apparent absence of any substantial money for three urgently needed new high schools in Dunfermline and West Fife until 2022 at the earliest.
She said the funding detailed in the plan would not be sufficient to build one school.
"The capital fund for West Fife is £117.6m and that is all the way until 2029," she said.
"Nothing of any substance is going to be spent until, conveniently, the year of the next council elections and even then it will not be enough."
The £117.6m allocated in the plan will go towards a replacement for Inverkeithing High School, St Columba's High and Woodmill High.
The administration has earmarked almost £1.8 million for 2020/21, rising to £8.9m in 2021/22 and £19.2m, £37.1m and £38.6m in the three years that follow.
Labour council co-leader David Ross said he was "amazed" by the Tory stance, given that they had failed to produce an alternative budget.
Fife's education convener Fay Sinclair said the council had more than trebled previously outlined investment in high school buildings.
She said the staggered allocation in the plan took into account the phasing of new housing developments.
"This is a clear commitment to delivering new high school buildings and ensuring expanded capacity across nursery, primary and secondary sectors," she added.
Almost £91m will be spent on new primary schools over the period, while a range of new builds, extensions and refurbishments are also in the pipeline to support the delivery of 1,140 hours of early learning and childcare for eligible children by 2020.
More than £27.5m has been earmarked for the replacement of Glenrothes and Glenwood, £9.6m has been set aside for the extension at Auchmuty High in Glenrothes, and a further £6m has been promised for an extension at Viewforth High in Kirkcaldy.