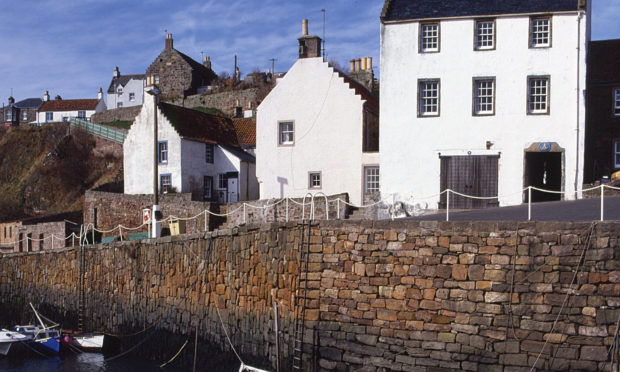 Youngsters in a number of East Neuk villages are warning there is little to keep them there when they leave school.
Children in Crail, Elie and Earlsferry are helping to plan the future of the picturesque coastal communities by taking part in a charrette planning exercise.
However, many of them have said they expect they will have to have to move away as they begin to build their own lives.
Crail Community Partnership, which is leading the Crail charrette, said it hoped steps could be taken to make the area more attractive for young people to stay.
Pupils of Waid Academy have been taking part in both the Crail and Elie and Earlsferry charrettes, which were awarded £25,000 each from the Scottish Government to produce visions for the communities to create a high quality of life, tackle inequalities and enable them to flourish.
Heather Aird, of Crail Community Partnership, said it was "extremely valuable" for pupils and the communities that young people become engaged in the charrettes and in community activities.
But she added: "It's quite sad that from our workshop at Waid, many younger people feel they will not want to stay in their communities when older as there is nothing here for them.
"I'm determined to change that so young people can feel included in their community and make sure it is a place they want to stay in to bring up families and work in.
"These charrettes are creating a vision for the future, and these pupils are the future so it's vital their voices are heard and listened to."
Among the reasons given by those who saw themselves leaving the area as adults, was the high cost of property.
High levels of second home ownership in villages such as Crail, Elie and Earlsferry have previously been blamed for forcing people out of their local area.
Research published last year showed that in Earlsferry 54% of houses were second homes, the second highest rate in Scotland.
In Elie, 32% were second homes and in Crail 20%.
When the figures were revealed the Scottish Greens said second homes were becoming a blight on the East Neuk and creating ghost towns, inflating house prices beyond the reach of many families.