A Dundee singer who has just released her first single after signing to a major record label is seeking to inspire the next generation of artists.
Charlotte Brimner, 21, who performs under the name Be Charlotte is visiting schools across the country to promote her message.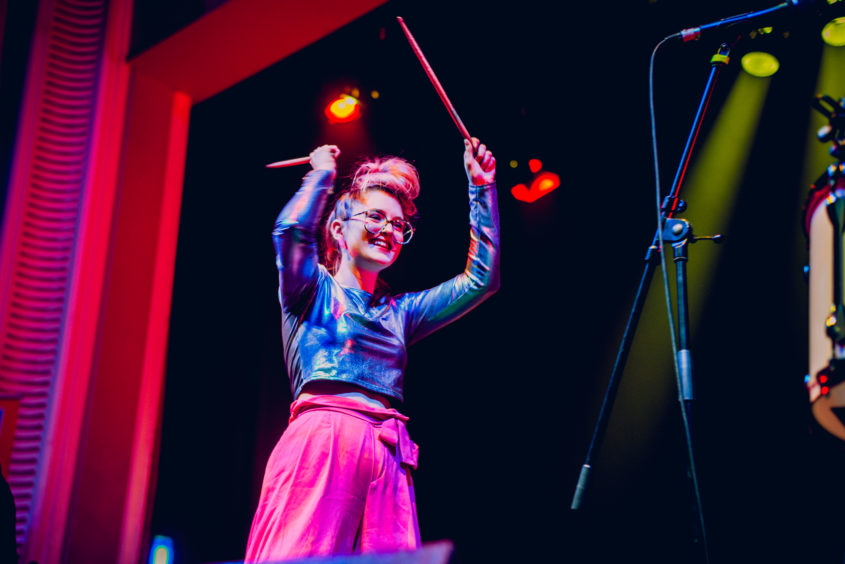 She started the tour in Dundee where she spoke to pupils, played some of her songs and held a question and answer session.
The rising star visited Braeview Academy, Clepington Primary School, Morgan Academy and St Paul's Academy in the city on Monday.
Next on the list for Tuesday are Arbroath High School, Timmergreens Primary School and Harris Academy.
Dundee singer 'speechless' as single goes down a storm with critics and music fans alike
The former Morgan Academy pupil learned to play the guitar and started attending open mic nights when she was at school.
She said: "I wanted to start in Dundee as that's where I from.
"I really just want to inspire young people to pick up an instrument, write a song or think about a career in music.
"I want to tell youngsters to look at a career in music as it is not always a career that people are encouraged to go to."
She acknowledged the music industry could be a risky business but said she was keen to demonstrate that anything was possible.
"I want to show how important music is to the children so as well as playing some of my songs I will talk about my experiences," she said.
"I'm really looking forward to it as the reaction so far has been amazing."
The young musician's love of writing songs and jotting down lyrics led her to pursue a career in music.
She attends college in Glasgow, where she is studying music business, and released the track Discover in 2016.
She also performed some of her songs at the opening of the V&A museum, in Dundee, last year.
She recently signed with Columbia Records. Her first release with the label is called Do Not Disturb.
She plans to release more music later this year and hopes to visit other cities in Scotland to spread her message to school children.
Do Not Disturb can be viewed online at www.youtube.com/watch?v=qymXzSp6Vh8