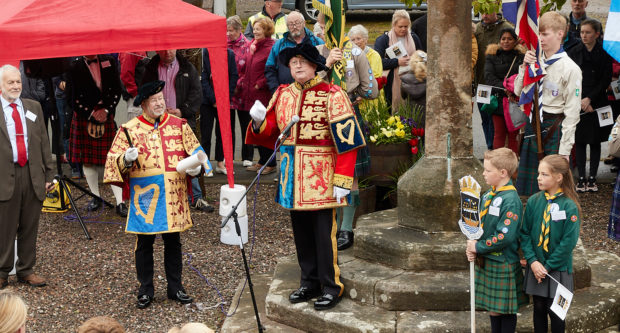 The Royal Burgh of Crail is celebrating being presented with its new coat of arms.
The Right Honourable the Lord Lyon King of Arms, the Rev Canon Dr Joseph Morrow, proclaimed the granting of the arms to the community council following a parade though the village.
The Lord Lyon is responsible for regulating heraldry in Scotland, issuing new grants of arms and serving as the judge of the Court of the Lord Lyon, the oldest heraldic court in the world still in daily operation.
It is thought the Crail Arms date from the 12th Century and were formally granted to the burgh council in 1938.
They were lost on the formation of North East Fife Council in 1975.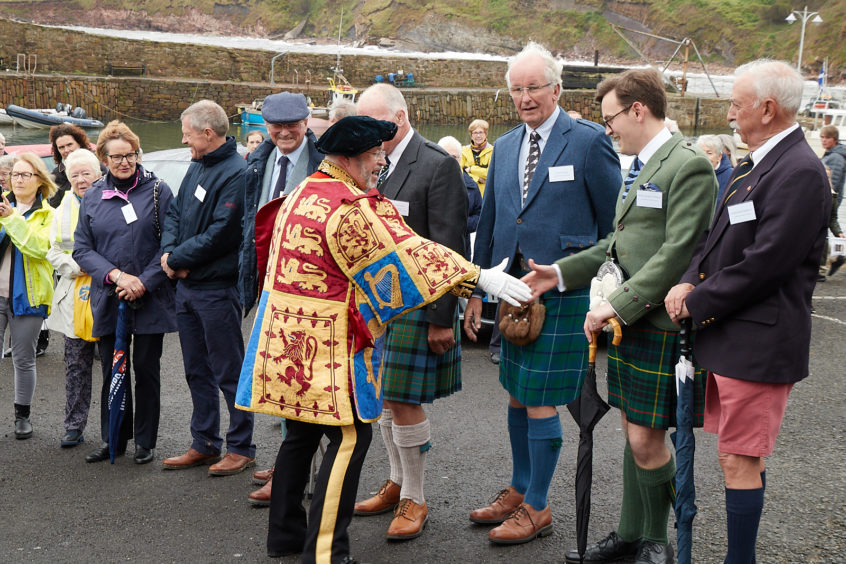 The Latin motto In Verbo Tuo Laxabo Rete means "at thy word I will let down the net".
With the visit of the Lord Lyon, the community council decided to reinstate the role of town crier to formally mark civic events. Baillie Paul Hutchison performed the duty.
Community Council chairman Max Taylor said: "The Crail community are delighted to welcome the Lord Lyon.
"The granting of the arms and letters patent is a very important event for Crail, marking both the link with our history extending back over a thousand years, and providing the base for the development of the very positive future for Crail envisaged in our recently completed community charrette."
While he was in Crail, the Lord Lyon also opened the newly restored Grade A-listed Crail doocot.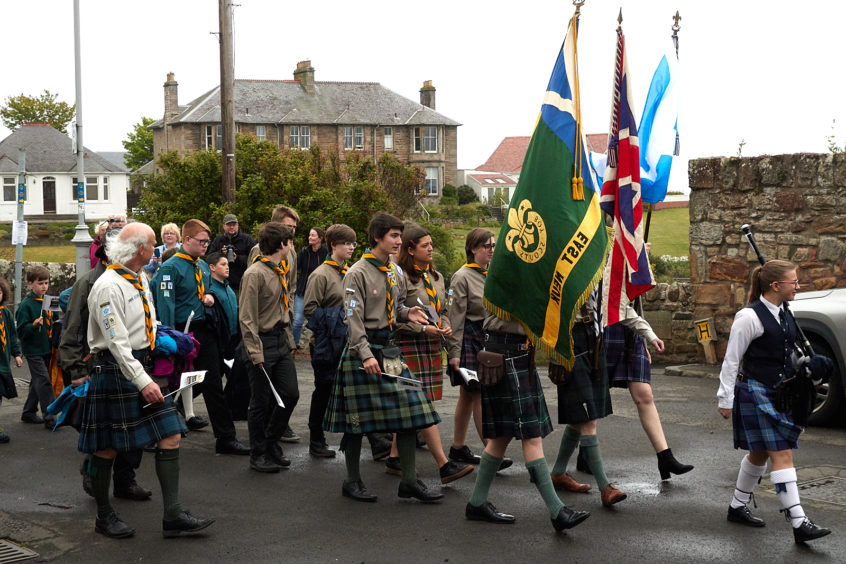 Built around the middle of the 16th Century, the priory doocot housed pigeons which were bred to provide eggs and meat for its owners, the priories of Haddington and St Andrews.
It is of the beehive type once common in Scotland, although Crail's is one of the few remaining examples.
In 1960 the building was bequeathed to Crail Preservation Society which has embarked on a major restoration programme thanks to funding from the Heritage Lottery Fund, Historic Environment Scotland, Crail common good fund and the Helen Main Trust.
Before restoration work started, an archaeological dig was carried out by Addyman Archaeology with the support of local schoolchildren.
Internally, the main work was the reconstruction of the potence ladder – a rotating ladder from which chicks and eggs could be collected – and the installation of lighting and a steel mesh floor.
Society chairman Dennis Gowans said: "It has taken many years of dedicated work from our committee to acquire the funds and see the restoration work through to completion, in a very exposed position on Fife's coast.
"We see this as a very significant feature on Fife's coastal walk, that will attract and inform Crail's many visitors."