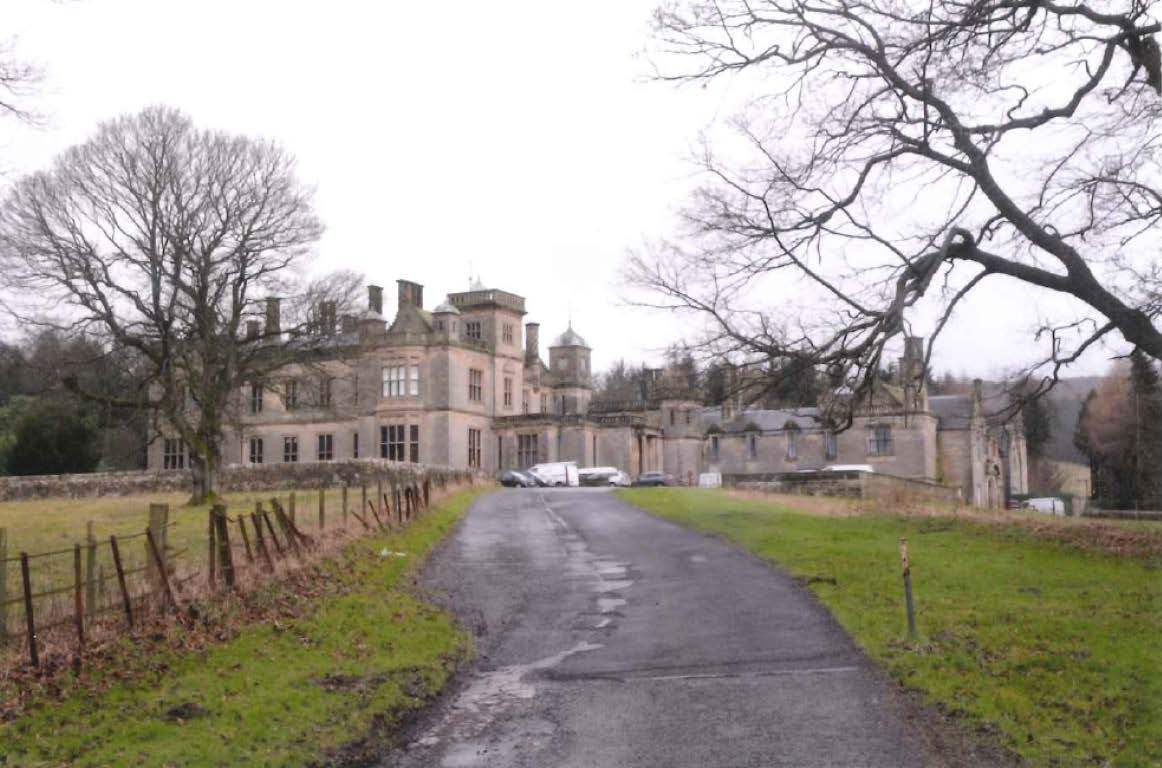 A former pupil of the former St Ninian's School in Falkland, Fife, has told how a "big and powerful" adult hand was placed over his mouth and nose while he was having a shower causing him to struggle and then to black out.
The witness, who was a child at the time of the incident in the 1950s, did not see who grabbed him.
However, he noticed that other boys in the residential home were becoming increasingly withdrawn and it "clicked" that they must have been experiencing similar assaults by staff that he concluded must be sexual.
The shocking incident was described as the witness, using the pseudonym John to protect his identity, gave evidence at the Scottish Child Abuse Inquiry (SCAI) which turned its attention on Tuesday to allegations of abuse at St Ninian's.
St Ninian's, which operated from 1951 to 1983, was run by the Catholic religious order the Congregation of Christian Brothers.
Questioned by junior counsel to the inquiry Ceit-Anna MacLeod on the first day of the inquiry's phase four hearing in Edinburgh, John, now in his late 70s, told how difficult family circumstances resulted in him and his younger siblings being housed in Lanark's Smyllum Park orphanage. However, after two years he was moved to St Ninian's in the mid-1950s, leaving behind his family.
His first thought when he saw St Ninian's was that "it looked like a haunted castle".
However, he went on to describe a regime where he was regularly beaten, where the food was "terrible" and where he was "ridiculed" by staff for not being able to write.
"Any excuse at all I was given a hiding," he said, describing how he was beaten with a "Lochgelly Tawse Special" and on another occasion was beaten with a golf club. "You would get leatherings for lying. But I wasn't lying."
John told how he twice ran away to try and find his brother and sister after the home "wouldn't help" him but he was twice picked up by police. He stopped going to classes and school all together and would run to hide in the woods – learning how to survive by stealing food from local fields.
He kept himself fit by running up the Lomond hills several times each week.
He described how boys would be forced to sleep in the "dark dungeon" beneath the school as punishment.
The ongoing SCAI, chaired by Lady Smith, was set up to "investigate the nature and extent of abuse of children in care in Scotland" with the spotlight on the activities of the Christian Brothers expected to last for more than a month.
During opening statements on Tuesday, it emerged that a former headmaster and teacher at St Ninians who were convicted of physical and sexual abuse against six pupils more than 30 years ago, are to give evidence from behind bars.
John Farrell and Paul Kelly who were sentenced to five and 10 years respectively in 2016 for assaulting pupils at St Ninian's in the late 1970s and 80s, will give evidence by video screen in mid-June and early July, the inquiry's senior counsel Colin MacAulay QC revealed.
Opening statements were made on behalf of the Lord Advocate, Chief Constable of Scotland, Scottish Ministers, Christian Brothers and the Bishops Conference which expressed "horror and dismay" at the scale of child abuse so far uncovered by the SCAI.
The inquiry continues.