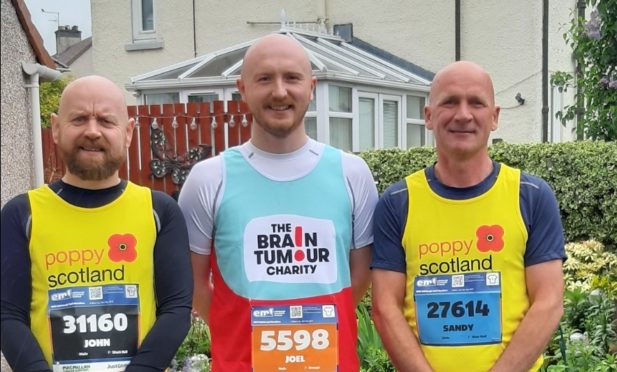 A trio of avid fundraisers are getting on their bikes again to raise funds for Poppyscotland, and remember absent friends.
Sandy Cunningham  and father and son John and Joel Duffin, who make up the Flying Fifers, will be embarking on their fourth Cycle of Remembrance, tackling the famous trek from Land's End to John o' Groats.
Sandy, 51, John, 52, and Joel, 26, who all live in and around Leven, have raised thousands for the charity over the last three years.
The trio, who have completed biking odysseys to Belgium and France, will set off by van from Fife on July 18, aiming to arrive at Land's End overnight.
But there will be no rest – they are planning to start the cycle almost as soon as they arrive.
Sandy, who works with Scottish Water, said: "It is going to be a very long first day after we arrive, but hopefully the adrenaline will keep us going, and if we can get 60 miles or so we will be happy.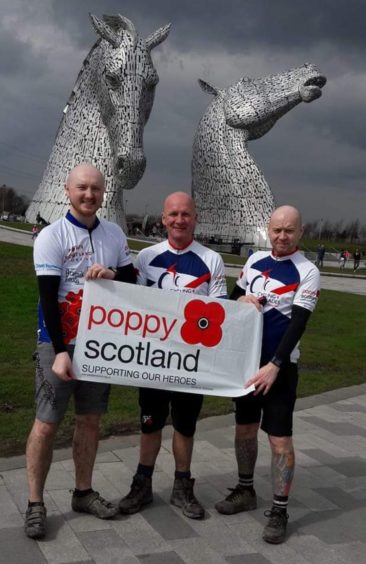 They will be cycling the 1,000 miles unsupported and will be carrying all their camping gear.
"The bikes, as you can imagine, are very heavy with all our clothes, cookers and tents on board.
"We are aiming to complete the cycle in around nine days, which means having to cycle more than 100 miles per day."
All being well, the intrepid trio will be reunited with their families on the Forth Road Bridge the following Wednesday or Thursday and aim to pop into Poppyscotland's welfare centre in Inverness as well.
With Gift Aid, they have already raised more than £7,000 which will be split between Poppyscotland and another of their chosen charities, the Brain Tumour charity.
Diageo, where John and Joel work, has pledged a further £3,000.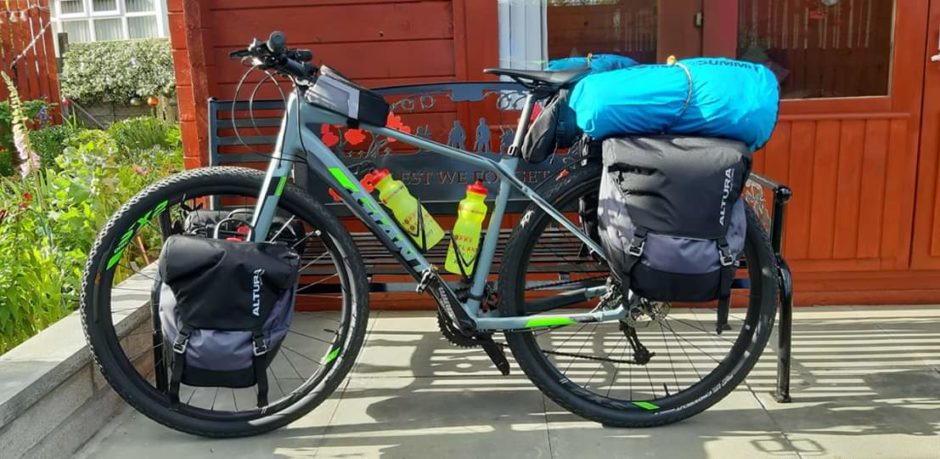 Thanking everyone for their support, Sandy added that 2018 was a deeply saddening year in all their personal lives, losing dear friends to various illnesses.
They included Richard Smart after a brave battle with brain cancer.
"I worked with Richard at Scottish Water, but he had previously served with Black Watch," said Sandy.
"He was only 42 when he passed away.
"We are proud to do our bit and we hope that 2019 is another successful year for this fantastic charity."
Poppyscotland head of fundraising Gordon Michie said: "The support we have had from the Flying Fifers over the course of the past few years has been nothing short of incredible.
"Their commitment and dedication to the cause has helped to raise tens of thousands of pounds for Poppyscotland; money which has been used to help the Armed Forces community across Scotland."
To donate to this year's Flying Fifers' Cycle of Remembrance visit https://uk.virginmoneygiving.com/Team/AbsentFriends.