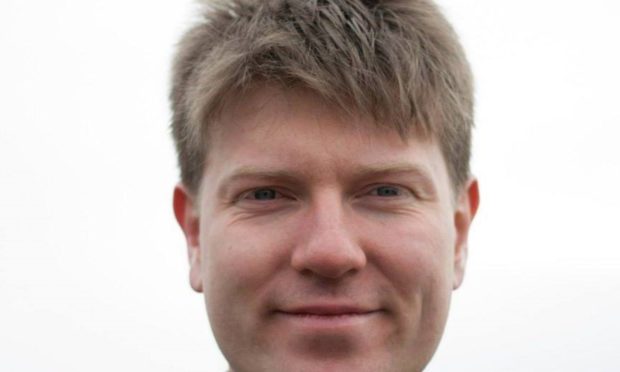 A Dunfermline councillor wants CCTV to be installed following a spate of wheelie bin fires at a "dumping hot spot".
Liberal Democrat Dunfermline South councillor James Calder said the blazes, at the recycling bin site in the Abbeyview area of the town, have distressed the local community.
He said three fires had broken out at the site in recent weeks and it was "ludicrous" there was currently no security system to try to deter vandals. He has called for Fife Council to reinstate CCTV quickly.
He said: "For residents who live near to the recycling facilities these fires must be distressing, but what is ludicrous is that the CCTV has not been operational in Abbeyview for some time.
"I know there are plans to reinstate it but this needs to be escalated."
In addition to the three fires he has heard about, he said the area also faced issues of flytipping, something cameras could also help curb.
"Working CCTV would both serve to deter these kind of antisocial activities, as well as help detect the culprits.
"I hope the council will work on dealing with this soon."
Fife Council's lead officer Lisa Taylor agreed there was a flytipping problem at the site.
"The bins here are emptied frequently but there is a persistent problem with illegal dumping of items that are not suitable for the recycling bins.
"There's no excuse for fly-tipping and no one wants to see loads of rubbish dumped outside because people can't be bothered to recycle it properly."
She added the council had mobile CCTV equipment that will be moved to the site in the near future.
"I'd urge people to report it if they see anyone dumping rubbish so we can investigate.
"This area is unfortunately a dumping hotspot and we'll always act where evidence is found but we greatly rely on information from the public to help with this."
Anyone dumping waste illegally can be issued a fixed penalty notice of £200. Major offenders may be referred directly to the Procurator Fiscal and could face fines of up to £40,000.
The public can report fly-tipping online by filling out a form at www.fifedirect.org.uk/flytipping or by calling 03451 550022.