The daughter of a Spitfire pilot who shot down an enemy bomber in the Forth at the outbreak of the Second World War has made a poignant trip down memory lane.
It was only six weeks after war was declared that 12 German bombers were seen in the skies above the Forth.
It was widely believed they were preparing to attack the Forth Bridge. In fact, they were searching for HMS Hood, the Royal Navy's flagship.
They did not realise as they circled the Forth in October 1939, two Spitfire squadrons, 602 City of Glasgow and 603 City of Edinburgh, were ready to foil their plan.
Included in their ranks was Renfrewshire farmer George Pinkerton who, by the end of the war, made the rank of Group Captain.
There is still doubt whether he or a comrade actually shot down the first enemy aircraft of the war over British soil.
"He always said he was the first, but there was a mix up with times at the air ministry, and the two pilots had agreed to share the honour," said daughter Margot Allison.
Mrs Allison, who was only seven months old at that time, said her father was the type to lead from the front.
Her son John, 49, said his grandad, who also took to the Speedway track, was a quiet man, and "wasn't someone to announce what he'd done".
"We heard about it through eavesdropping on the conversations as kids," he added.
His grandfather, therefore, may have been surprised to learn he is included in a new comic which was launched at the Defend Fife festival in Dunfermline over the weekend.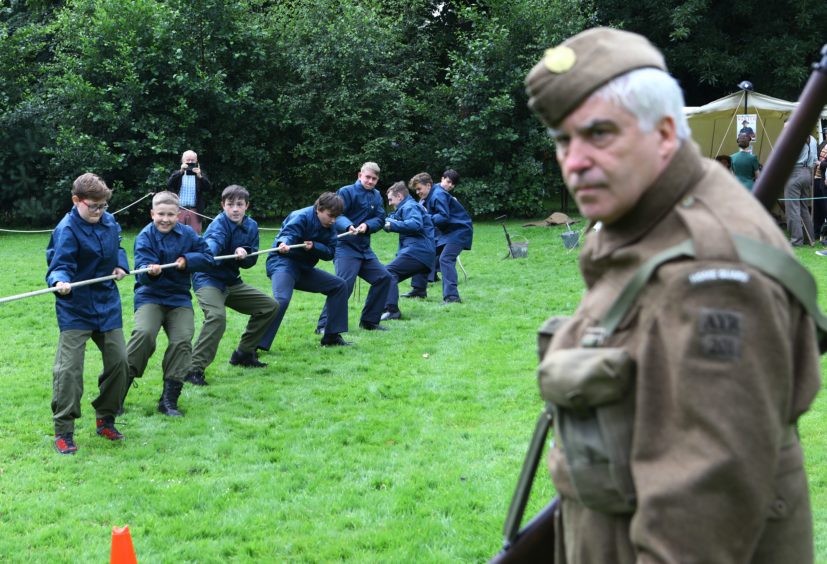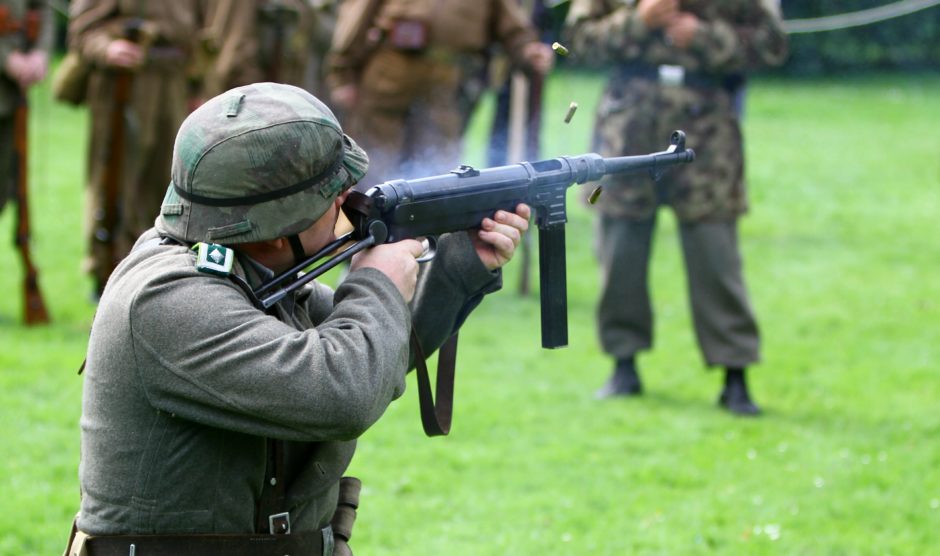 Raid on the Forth is the work of Dunfermline writer and artist Colin Maxwell.
Colin started researching the derring-do of the RAF squadrons who were made up of auxiliaries and pitted themselves against the might of experienced Luftwaffe pilots several years ago.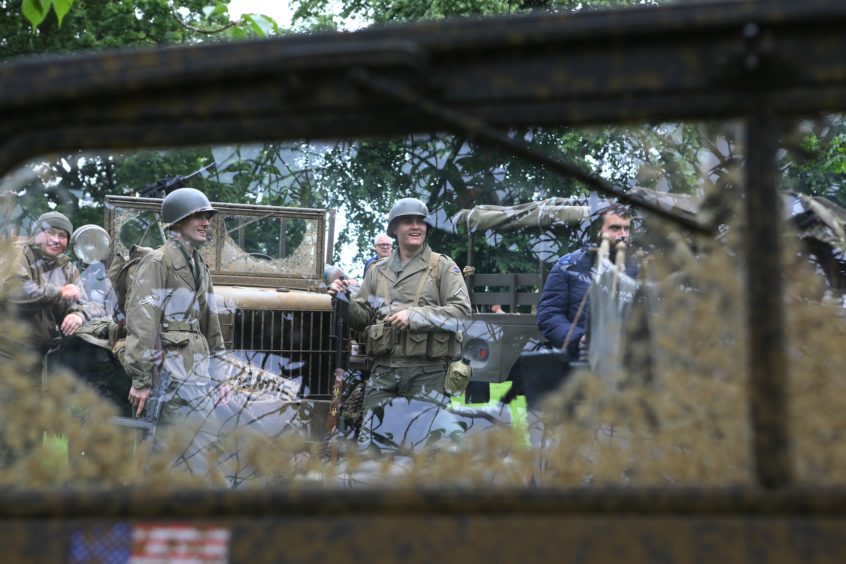 "I thought it was a really interesting story – local people thought it was about Germany trying to bomb the bridge, but it was all about HMS Hood."
He said it was "incredible" to be able to meet the daughter of one of the men he has spent so long researching.
"I only heard she was coming along a couple of days ago and it was so exciting to meet her," he said.
Colin, whose comic book has a front cover by Dunfermline artist Graeme Neil Reid,  has penned titles about historic characters such as Robert the Bruce in the past, but this was a story he had been wanting to tell for years.
"With the 80th anniversary coming I felt it was the right time to tell it."