Woodmill High School fire: Homes left without water as a result of ongoing blaze
By
Claire Warrender
August 26 2019, 12.20pm
Updated: August 26 2019, 3.24pm
People living near the fire-ravaged Woodmill High School in Dunfermline, have been left without water as a result of the blaze.
Issues with water supplies have been reported in streets surrounding the school as firefighters use hydrants to battle the ongoing fire.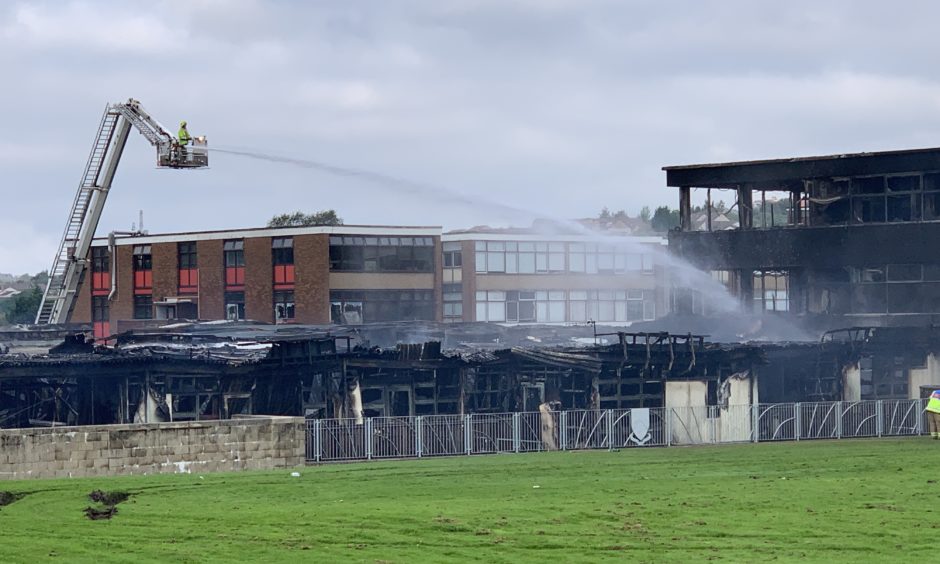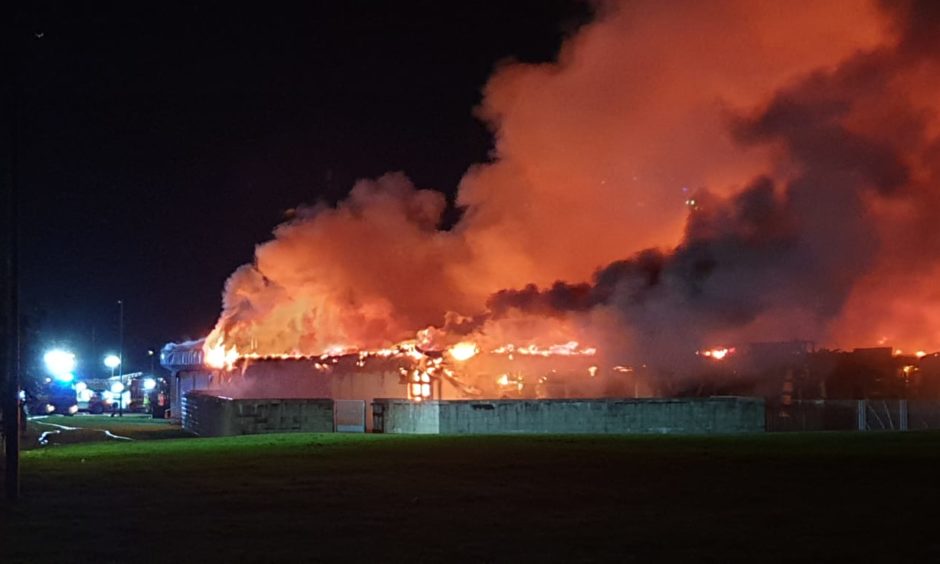 Scottish Water said householders would likely experience low pressure, discoloured water or no water at all.
The knock-on effect of the devastating fire, which broke out just after 5pm on Sunday, was revealed after police announced a 14-year-old boy had been charged in connection with the incident.
The teenager is expected to appear at Dunfermline Sheriff Court on Tuesday.
Meanwhile, Fife Council will give an update on the latest situation at the badly-damaged school at a lunchtime press conference.
Carrie Lindsay, executive director of education and children's services, and head of service Shelagh McLean will make a statement on the current position at 12.30pm on Monday.
Officers have still been unable to get inside the building to assess the damage so future plans for Woodmill's 1,400 pupils and staff will not be announced for now.
The school, in the east of Dunfermline, mainly houses children from the town's rapidly-growing eastern expansion and is at capacity.
With neighbouring schools also bursting at the seams, the job to decant pupils will not be easy.
Scottish education minister John Swinney tweeted that the Scottish Government had been in touch with Fife Council and would discuss the next steps with them.
Terribly sorry with the news @WoodmillHigh. @scotgov has been in contact with @FifeCouncil and will discuss next steps. Good wishes to all in the school community at this tough time. https://t.co/x5iIUKDGFC

— John Swinney (@JohnSwinney) August 26, 2019
More than 80 firefighters battled overnight to contain the blaze, described as "large and complex", with 15 appliances attending.
Woodmill rector Sandy McIntosh said he was "utterly devastated" by what had happened.
"I will be meeting with our teachers and school staff this morning, along with staff from the education service and wider Fife Council to put in place plans for our young people," he said.
"My heartfelt thanks go to the emergency services for all they have done to save our schools.
"Updates will be provided to our parents through groupcall as soon as we have more information."
Fife council education convener Fay Sinclair added: "We're talking about 1,400 pupils displaced from the school at least for the short term.
"Dunfermline's been a rapidly growing town over recent years. All of the schools are very full so there's not an immediate place to move all of these pupils to."