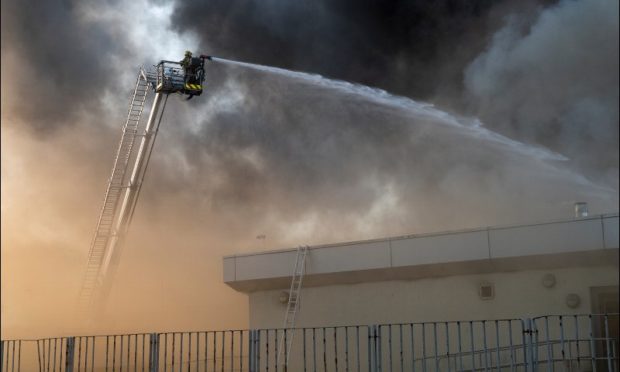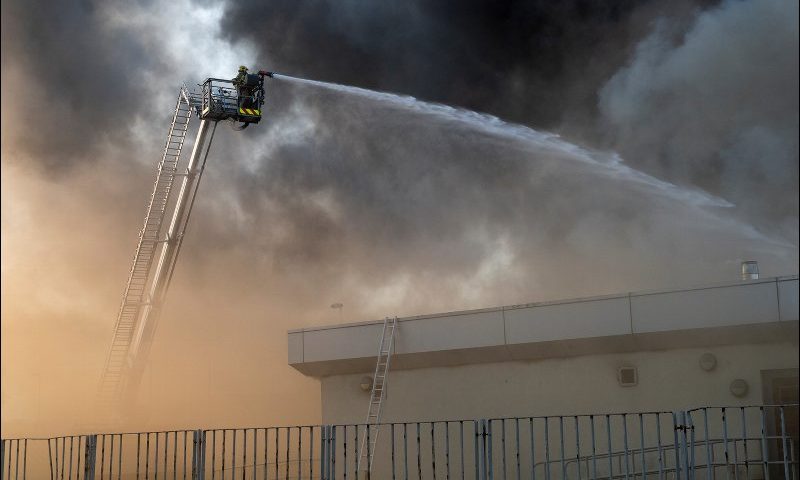 Senior pupils at fire-ravaged Woodmill High School will be able to get back to learning within days.
Youngsters in S5 and S6 can pick up their courses from Monday after alternative accommodation was secured, while a possible opportunity to accommodate pupils from the department of additional support the following week has also been identified.
Accommodation and transport for the remaining 1,000 pupils has yet to be confirmed however, but rector Sandy McIntosh said they will be in secondary schools and community facilities within Fife.
This comes after it was suggested youngsters may be sent to Perth and Edinburgh as a short-term measure.
Parent and pupils will be given more details at information sessions, the first of which are at Dunfermline High School on Thursday to discuss arrangements for S5 and S6 students only.
Describing the process as a large and complex task, Mr McIntosh said: "We're working on solutions that would keep whole year groups together and bring them back into a school as soon as possible, which might be on a phased basis over the next week.
"To do that, we will have to use space within other secondary schools and community facilities in Fife and there are still a lot of practical issues to work through."
Devastated pupils and staff have been in limbo since an inferno raged through Woodmill on Sunday night, leaving no part of the building untouched.
A 14-year-old boy has since appeared in court accused of wilful fireraising to danger of life.
Mr McIntosh said plans for his pupils would be communicated to all school communities affected by the move.
"I'll set up information sessions for Woodmill parents and pupils in each year group as soon as we finalise workable arrangements for them," he said.
The rector stressed that wherever pupils and staff were hosted in the short-term, they would maintain their identity as Woodmill High.
"We're all sad to have lost our school building but the building itself doesn't make a school – we are Woodmill.
"Lastly, I'd like to reiterate my thanks to everyone in the community for their support and, particularly, to thank our parents, pupils and staff for their patience during this difficult period."
The education service pulled out all the stops this week to come up with an emergency plan for pupils and all options were under consideration, including the possibility of sending youngsters to schools outwith Fife.
The latest news comes as the fire service handed the building back to Fife Council after spending more than 48 hours on site.
Area manager Roddie Keith described it as a "challenging and protracted incident" that required considerable resources to meet.