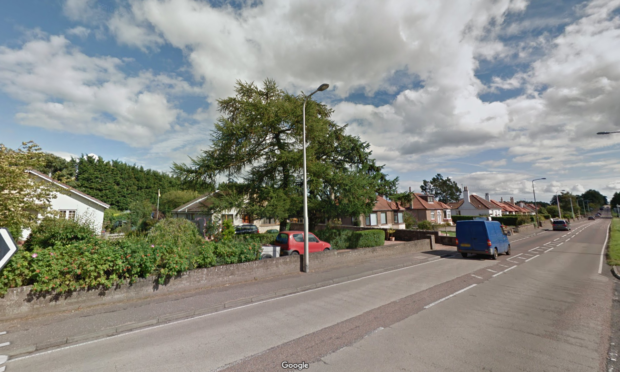 A teenager has been clocked driving at 89mph through a 30mph zone in a Fife village.
Police Scotland said a 17-year-old youth had been reported for speeding on the A919 through St Michaels in North East Fife at 10.40pm on Tuesday.
Local officers said in a tweet that "clearly the message is not getting through" about speeding.
Unfortunate news that clearly the message is not getting through. 17 Yr old Male reported for driving offences through #StMichaels. He decided that driving at 89mph in a 30mph zone was acceptable. Local @NorthFifePol officers decided not so much!!! pic.twitter.com/m0igzKtk1x

— North East Fife Police (@NorthFifePol) October 3, 2019
Local Liberal Democrat councillor Tim Brett described travelling at that speed through the village as "insane".
He urged drivers to respect speed limits, and highlighted the number of serious and fatal accidents that have happened on Fife's country roads.
"A pedestrian or a cyclist would absolutely stand no chance if they had been hit by somebody going at that speed," he said.
"I would urge motorists to keep to the speed limit for everybody's sake."
The speed limit on the A914, B945 and A919 approaches to St Michaels crossroads was reduced to 30mph in 2011.
It was part of a wider overhaul of speed limits in response to new national guidance, which required all authorities to review A and B class routes.
Mr Brett said after the new speed limit was brought in, police spent "a lot of time" monitoring drivers using the route through St Michaels.
He added: "I still get complaints about speeding through the village."
Fellow Liberal Democrat councillor Jonny Tepp said one solution would be to install a permanent speed camera in the village.
"I've had people say to me that's a bit of a race track from time to time," he said.
"I know that in the past fixed speed cameras have been considered there.
"I think that should be considered if residents are having to deal with thoughtless drivers going through the village."