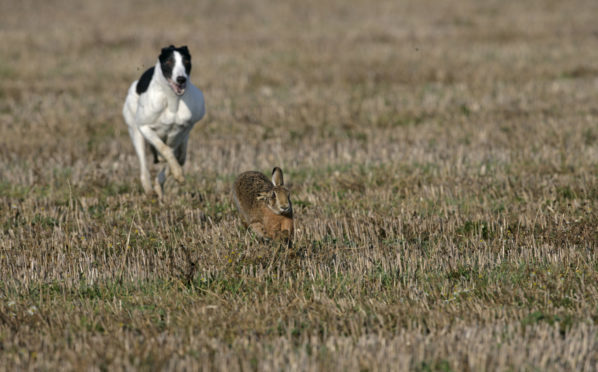 Illegal hare coursers continually targeting the Angus area have threatened to "burn down" a farm after being approached by the landowner.
The terrifying incident emerged after recent reports of poachers operating in rural Angus.
One farmer, who did not wish to be named, said the problem has increased over the last five years.
Last October he had to treat 15 sheep with antibiotics after their ears were ripped apart by lurchers.
He said: "We have had sheep which have had their ears ripped off by dogs.
"They have been on our land a few times – when we approached them they threatened to burn the farm down.
"We have to take these threats seriously.
"If their dogs get in amongst the sheep they start ripping shreds out of them."
He said those involved had no respect for livestock or property, driving through the middle of crops causing damage.
It was the same vehicles being used and none of them had MOT certificates.
He has reported numerous incidents to the police in the last two years and has called for a crackdown.
He continued: "The police should be doing more to help us – this is an illegal activity.
"Those involved are confident, threatening and aggressive.
"They operate in broad daylight and come back at night using a spotlight."
Their actions have been condemned by the Scottish SPCA who only last week revealed Millden Estate in Glen Esk is at the centre of a major investigation into animal fighting.
Dogs were seized in a raid on the Angus estate and another property in Aberdeenshire.
The on-going problem of hare coursing was also highlighted last week with reports of occupants of a silver Jeep "acting aggressively" in the Letham area.
The Scottish SPCA and Police Scotland urged residents to report any suspicious activity.
Scottish SPCA chief superintendent Mike Flynn said: "Hare coursing, along with deer coursing and other so-called 'blood-sports', is an abhorrent activity where wild animals are chased and often mauled to death by dogs.
"It is becoming increasingly prevalent in some parts of Scotland and is a priority for the National Wildlife Crime Unit.
"The police have the main responsibility for investigating these crimes under Operation Lepus.
"Hare coursing causes serious suffering to hares.
"The Scottish SPCA is committed to protecting the welfare and reducing suffering of all animals including wild animals.
"We will assist Police Scotland wherever we can."
Sergeant Victoria Crichton said: "Police in Angus are aware and responding to the ongoing issue of hare coursing in the area.
"We would encourage landowners and members of the public to contact us to report any ongoing incidents or to report as soon as possible.
"Ensure you provide as much detail as possible including registrations and description of any vehicles involved, description of person(s), dogs,  location and time of the incident."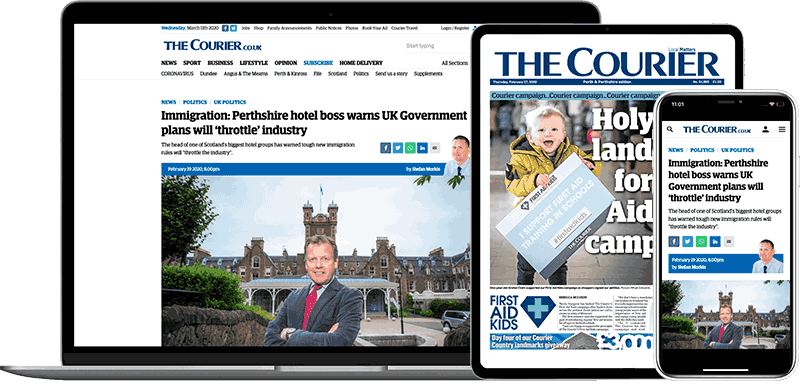 Help support quality local journalism … become a digital subscriber to The Courier
For as little as £5.99 a month you can access all of our content, including Premium articles.
Subscribe