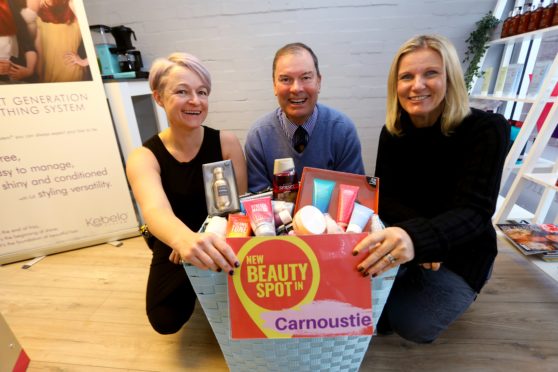 A foodbank-style enterprise has been set up to combat hygiene poverty in Carnoustie.
The Royal British Legion Scotland Carnoustie branch has established the beauty bank to help provide disadvantaged people with sanitary products.
Chairman Davie Paton said they have been overwhelmed by the effort to help the rising number of people forced to go without things like toothpaste, shampoo and deodorant.
Mr Paton said stocking up on everyday beauty essentials is something most people take for granted but for people who are struggling to meet the cost of the weekly shop it is sometimes the first thing to go from a shopping list.
The tie-up came about after Pam Laird of Fin and Co and her friend Pauline McNicoll saw that the Legion were doing food deliveries to help the vulnerable and needy.
They approached Mr Paton to see if the Legion would also be interested in helping distribute beauty products, toiletries and cosmetics to the disadvantaged.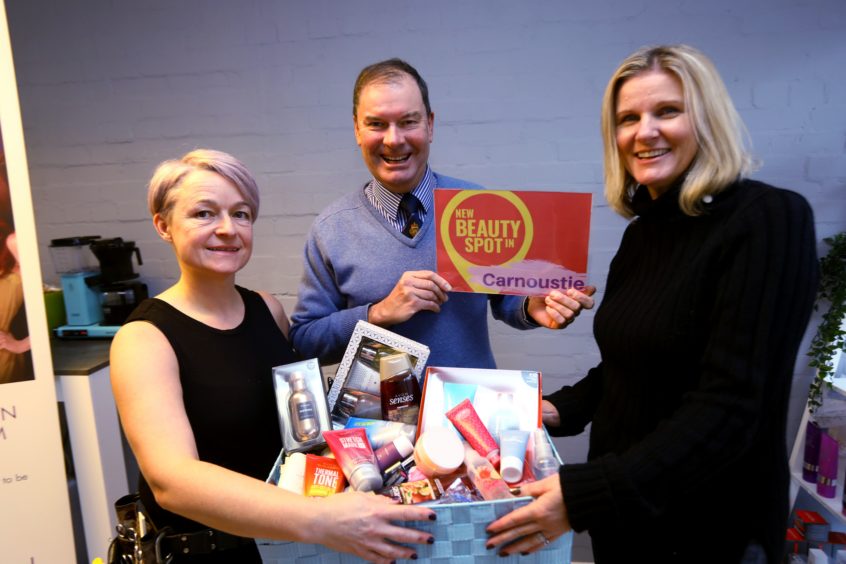 On behalf of the non-profit national charity Beauty Banks they placed a donation box in the salon doorway and have been overwhelmed at the generosity of Carnoustie people – both customers and passers-by.
"As well as fighting hygiene poverty, there is another important social issue that the Beauty Banks donations are helping with," said Mr Paton.
"When we go round with our weekly food deliveries to families, we are seeing people who are stuck in social isolation.
"One of the reasons for that social isolation and their unwillingness to leave the house is that they do not feel good about themselves.
"Beauty Banks donations are allowing folk to feel special about themselves again.
"When we delivered to one young lady she was over the moon to be given lipstick and cosmetics that she would not normally have been able to afford.
"Pam and Pauline said the motto is that 'it should be a right to be clean not a privilege' and that really struck home."
He said the partnership with the Legion means that the donations collected by Beauty Banks get to people who can really benefit.
Pam said that her late father-in-law, David Laird was ex-RAF, and he was a staunch supporter of the Carnoustie Legion.
She said she had seen how important the Legion was to her father-in-law in providing a safe, warm and welcoming place to socialise.
She said she was only too keen to be able to continue to further the work of the Legion for the benefit of the Carnoustie community.
Beauty Banks is making a real impact on hygiene poverty in the UK, and expanding quickly.
Tens of thousands of health and hygiene products have been donated by public to the Beauty Banks scheme, which distributes them to more than 125 charities around the country, since it was set up in 2017.