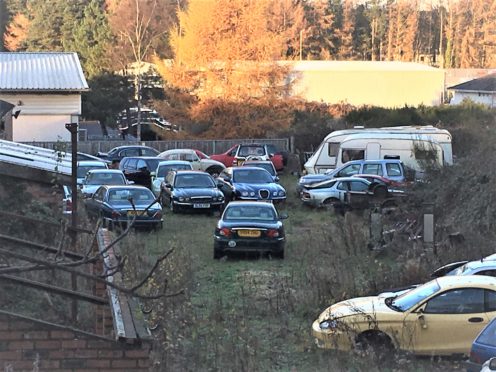 A retired car hobbyist has said he should be able to pursue his passion despite a decision to ban vehicle repairs at his Forfar lock up.
Alan Hay, 74, who served his time as a trainee joiner in the building and now rents space there to work on cars, said there were few alternatives for motor hobbyists in the area.
He said: "It's been a full circle for me. I'm a joiner by trade and I served my time there. Now I'm right back in the place where it started."
He has written to the Scottish Government reporter as the future of lock ups in the former Angus County Press building hangs in the balance.
He said: "The possibility that I might be unable to continue to have access to these premises to pursue my hobby interest in restoring cars in my retirement is distressing.
"I can think of lots of places around the town where there are houses close to vehicle-related businesses where the intensity of activity is likely far greater than any which might happen at these units."
He said the site had a "long history" with industrial activity, including his own experiences.
"I worked for E & D Nicol in the late 1960s in these buildings which housed a large manufacturing joinery business and related activities, including vehicle maintenance, extraction systems and paint shops.
"The site was occupied by Angus County Press (ACP) for around two decades between 1988 and 2007, and was a newspaper printing and production facility. At that time some of these smaller units now known as Units 4A – 9, were let out by ACP to other users.
"I have rented a series of units here over a number of years and would suggest they have long been used for a mix of different uses including storing and fixing vehicles."
Councillors served an enforcement notice on owner Taylor Shepherd after they decided not to reclassify the building to allow for motor repairs.
Residents at nearby Queen Margaret's Gait had said the sound of revving engines, as well as flood lights in the winter, had disrupted their quality of life.
One father said the disturbance was so bad he was considering selling his family's "dream home".
Planning officials had sought to address the problem with a list of conditions, but councillors agreed they would be unenforceable.
The decision has now been referred to the Scottish Government reporter, who has now visited the site, and is expected to publish a decision in early December.
Agent Suller and Clark Planning Consultants submitted a statement addressing the residents' concerns, arguing the initially proposed conditions are enough to address them.
The statement said: "The units are currently let to a mix of local residents and small businesses and provide an important resource within the centre of Forfar."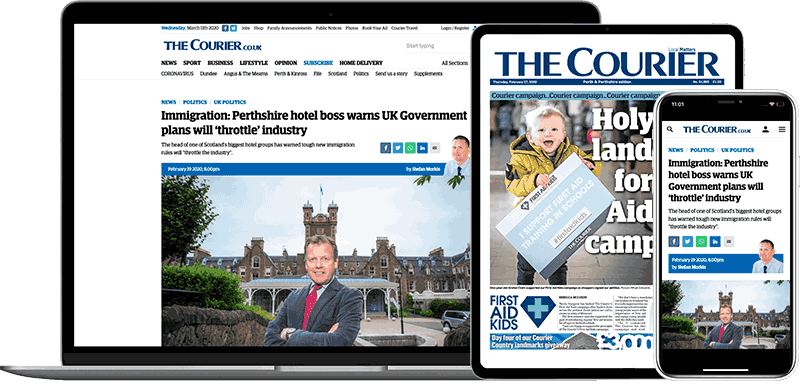 Help support quality local journalism … become a digital subscriber to The Courier
For as little as £5.99 a month you can access all of our content, including Premium articles.
Subscribe