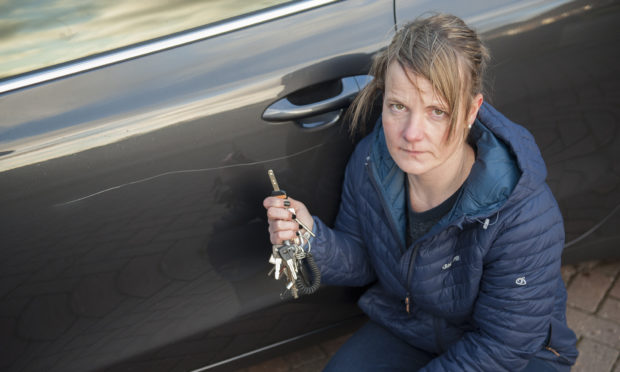 A charity volunteer has spoken of her anger and disbelief after her car was vandalised while parked outside an Angus Christmas party for the elderly.
Police officer Nikki Murray is convinced someone ran a key along her vehicle because it was in a disabled parking space at Brechin Castle Centre and the culprit had seen her dashing in and out to the car during the Contact the Elderly celebration.
Nikki now faces a bill of hundreds of pounds to repair the damage to two doors on her Kia C'eed and said the malicious act has ended hopes of providing an early New Year treat from her own pocket for the ladies from the thriving local group.
The Grampian-based Police Scotland officer said: "For the past couple of years I've given up a Sunday a month to pick up a few elderly around St Cyrus and take them for afternoon tea with Contact for the Elderly.
"The Christmas party was at Brechin Castle Centre and I took three ladies in their late 80s and early 90s, parked in a disabled space near the door and helped them all in.
"An hour and a half later I made several trips in and out to the car with parcels from the party before helping them back out.
"I can only assume some someone has seen me return to my car and thought 'she isn't disabled', so they thought it was appropriate behaviour to key the entire passenger side of my car.
"It definitely happened there because I noticed it dropping off the first of the elderly ladies at her home."
Nikki added: "I was just disgusted and so angry that someone could do that, presumably on the assumption that I wasn't disabled.
"The centre was busy but there were other disabled spaces free. The ladies I was transporting have very limited mobility and two of them have a blue badge.
"Although I didn't have one on display the centre was happy for those with Contact the Elderly to use the spaces.
Nikki, 36, added: "There's no CCTV at the centre so through my job I realise there's probably no way we can trace who did this, but I just hope they realise how wrong they have been in their assumption about why I was parked there.
"I was planning on taking all 17 of the old ladies out to a cafe for afternoon tea at the start of the year, as my treat, with money saved up from my birthday and Christmas, but instead I will now need to pay around £600 to fix my car."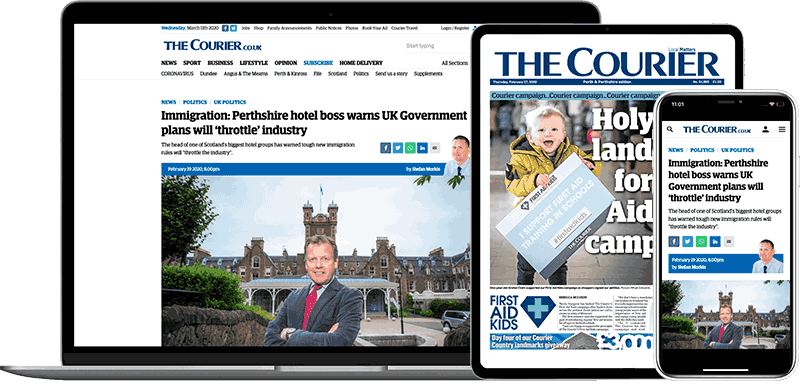 Help support quality local journalism … become a digital subscriber to The Courier
For as little as £5.99 a month you can access all of our content, including Premium articles.
Subscribe