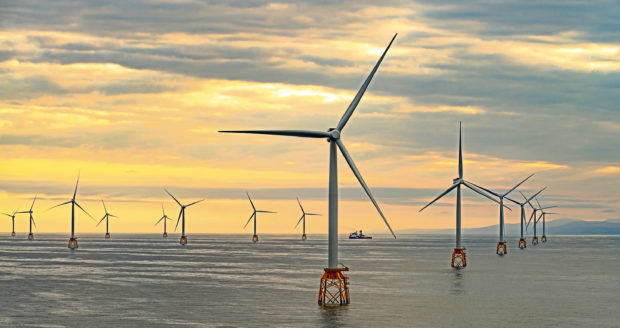 Plans to make offshore windfarm developers create more local jobs could lead to Scotland missing its climate change targets, it has been claimed.
Bosses at Perth-based SSE Renewables – who are building Scotland's largest windfarm off the Angus coast – have hit out at new measures meant to promote "indigenous" firms, arguing they could put Scottish renewable energy projects at a "disadvantage".
An SSE spokesman said: "We believe it's critical that any such proposals maintain a level playing field across the UK so that Scottish projects aren't disadvantaged in future competitive auction rounds, putting Scotland at risk of missing its climate change targets."
There has been growing concern about Scottish workers missing out on the work created by the renewables sector, especially after a large number of redundancies at BiFab's Arnish yard in Fife.
Trade unions have expressed fears work created by the £5 billion Seagreen project will largely go to overseas companies.
Economy secretary Derek Mackay announced plans earlier this week to make renewables firms "agree on supply-chain commitments" before being awarded a lease to generate offshore wind power.
There is concern this could hamper Scottish-based projects when they compete for vital UK Government contracts guaranteeing electricity prices.
Without these UK Government deals, known as Contract for Difference, most renewables projects are not commercially viable.
The spokesman said: "Seagreen is the only Scottish offshore wind project to have been successful in the UK Government's competitive Contract for Difference (CfD) Allocation Round, and in line with our commitments for that contract we have prepared a detailed supply chain plan, which has been approved by the UK Government."
He defended the company's commitment to ensuring local companies benefited from the Seagreen project.
He said: "We are committed to maximising Scottish and UK content during the construction and operation of Seagreen offshore wind farm and our appointment this week of Aberdeen-based Petrofac as preferred supplier of onshore and offshore substations to the 1,075MW project is evidence of that commitment."
Economy secretary Derek Mackay said recent projects had not delivered the significant economic opportunities he wanted to see for Scottish businesses.
"The Scottish Government has been calling for the offshore sector to do more by awarding contracts to our indigenous supply chain but recent disappointments suggest that more has to be done.
"I will use every lever at our disposal to ensure that our renewables supply chain benefits from the expansion of offshore wind in our waters, leading to the creation and retention of Scottish jobs," he added.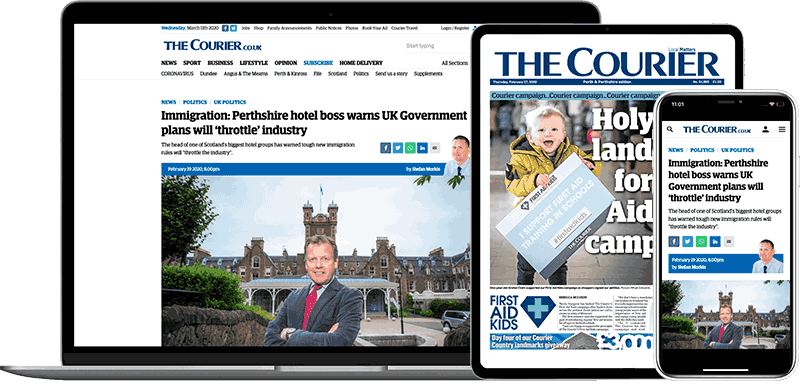 Help support quality local journalism … become a digital subscriber to The Courier
For as little as £5.99 a month you can access all of our content, including Premium articles.
Subscribe