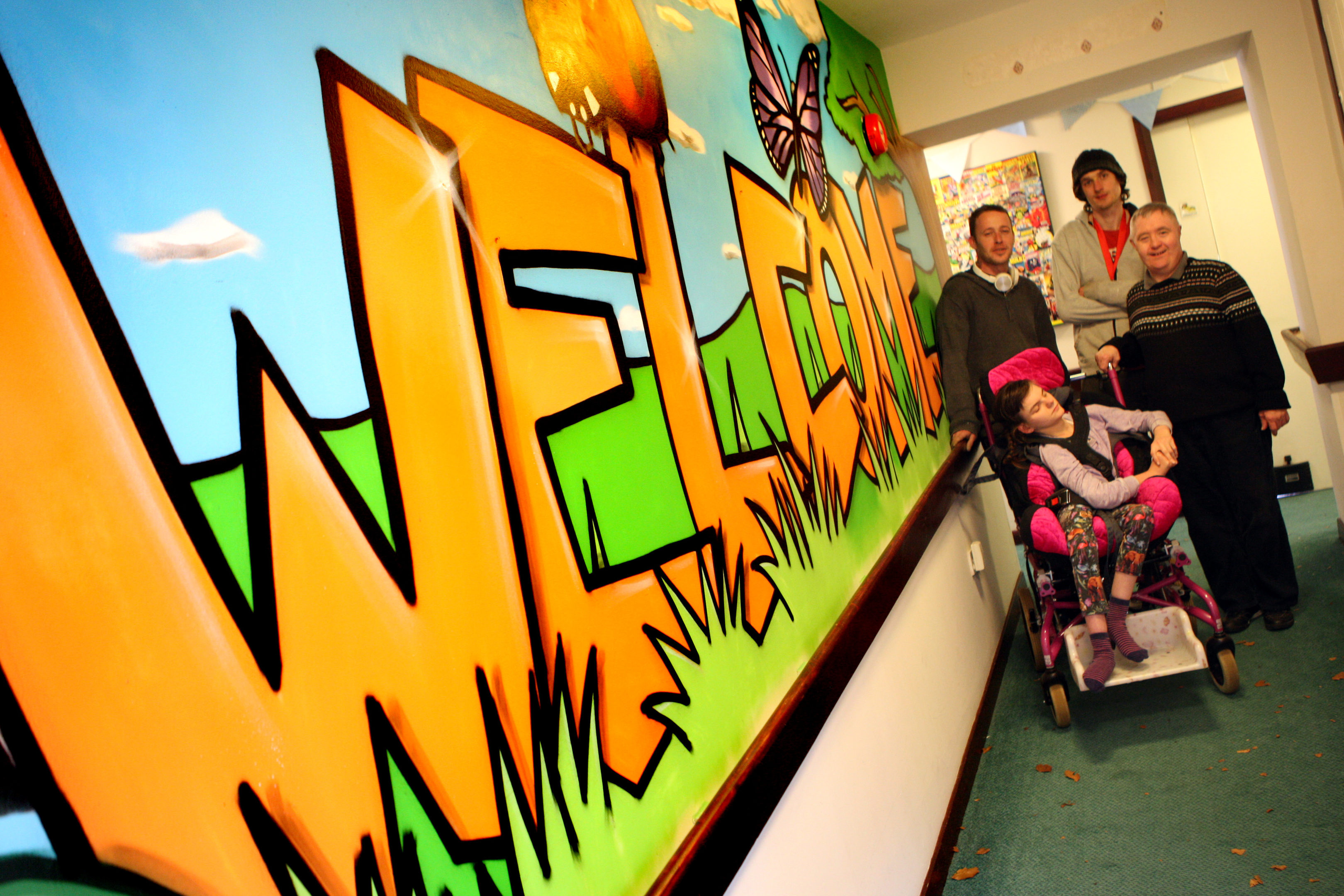 Graffiti artists and gamekeepers came together to help brighten up a care home in Brechin.
Artists Craig Crawford and Symon Mathieson painted large murals at the Bearehill Care Home, which provides respite care for adults with complex needs and learning disabilities.
Meanwhile, Angus gamekeepers and estate staff swopped the moors for mulch beds as they smartened up the Castle Street care home's front and communal garden areas.
The gardens provide a focal point for residents and, after learning more, the gamekeeping staff devoted some estate equipment and essential manpower to help give the gardens a seasonal lift.
Becky Herring, the unit manager of the Lawrence Unit at Bearehill Care Home, said: "It's heart-warming knowing there are people who are willing to support us and help us to make a difference.
"I want to thank everyone who gave their time to put in so much hard work.
The mural is a big hit with everyone who sees it and the garden is ready to be enjoyed by residents and their families.
"The garden looks so beautiful now that we're going to enter it into the Four Seasons Health Care national care home garden competition."
The gamekeeper volunteers are all members of Angus Glens Moorland Group, established in 2015 to showcase working and community life in the Angus Glens.
Stopping to meet the residents, the green-fingered crew got involved in planting, trimming, leaf removal, weeding and digging borders.
Bedding plants were provided by Brechin Castle Garden Centre and by Becky's parents from their own gardens at the Letham Hotel, which they run.
Lianne MacLennan, co-ordinator of Angus Glens Moorland Group said: "When the keepers were asked if they could assist, they took time out of their estate tasks to help.
"They are very hands-on in their daily work on the hills so they felt they could make a practical difference and help to get the job done by devoting a bit of their time, effort and machinery."
Danny Lawson, head gamekeeper at Glenogil Estate added: "When we were asked if we could help out, we had a few bodies spare so we said yes.
"None of the lads are averse to a bit of graft and, if it makes a difference to the care home, then that's what matters."
The unit is also in the process of fundraising for a brand new sensory room and have a race night planned in the Park Bar in Brechin on April 29.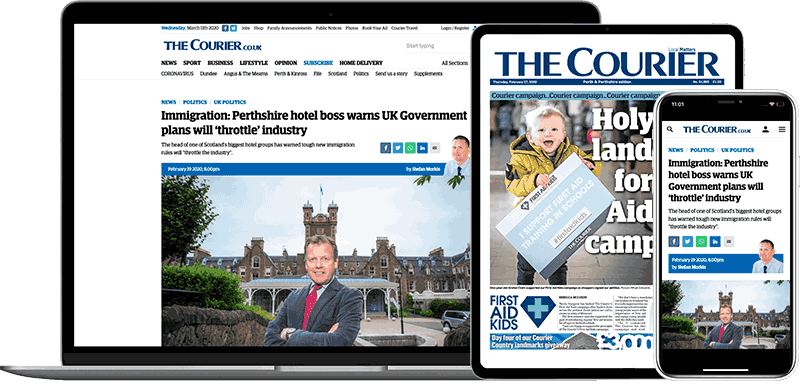 Help support quality local journalism … become a digital subscriber to The Courier
For as little as £5.99 a month you can access all of our content, including Premium articles.
Subscribe