Car ruined as police called to crash at notorious A90 turnoff in Angus
Police were called to a crash at a notorious turnoff on the busiest road through Angus on Tuesday afternoon.
A black Renault Modus is said to have collided with the central reservation of the southbound A90 Dundee to Aberdeen road, at the junction which leads to Tealing, just after 2pm.
No other vehicles were involved in the incident.
The car involved was left ruined as a result of the collision.
Officers blocked the turnoff as they dealt with the incident.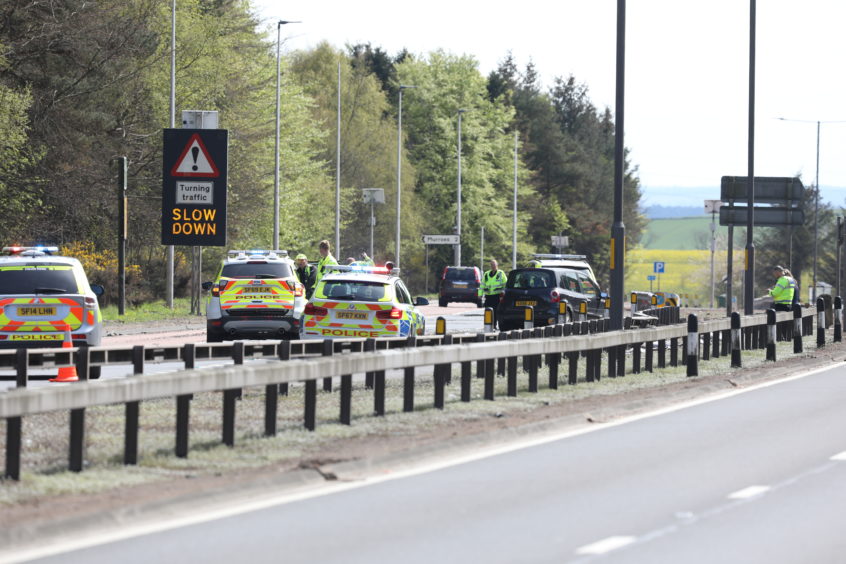 Nobody was injured in the crash.
A passerby said: "It looked like the car had run into the central reserve. There were probably four or five police cars on the scene.
"I saw them sweeping up debris while they were waiting for recovery.
"It didn't seem to be delaying traffic."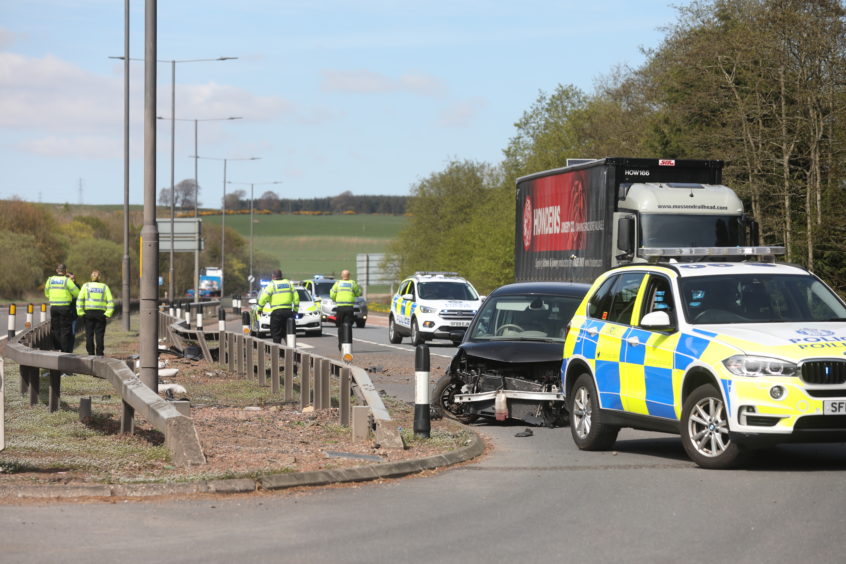 A police spokesman said: "We received report of a one-vehicle crash on the A90 at the Tealing junction around 2.10pm on Tuesday, May 5 2020.
"Officers attended and no-one was injured."
The Tealing junction on the A90 has been the site of several bad crashes throughout the years.
The same stretch of road was the scene of a horrific crash involving a Stagecoach bus and a van in early March which left driver Darren Mills dead and several others injured.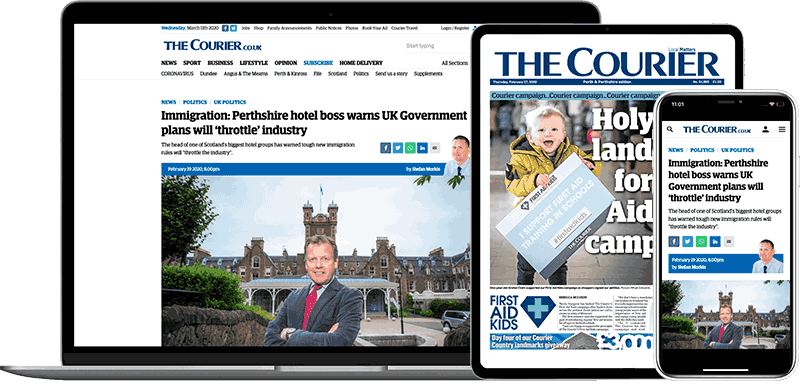 Help support quality local journalism … become a digital subscriber to The Courier
For as little as £5.99 a month you can access all of our content, including Premium articles.
Subscribe