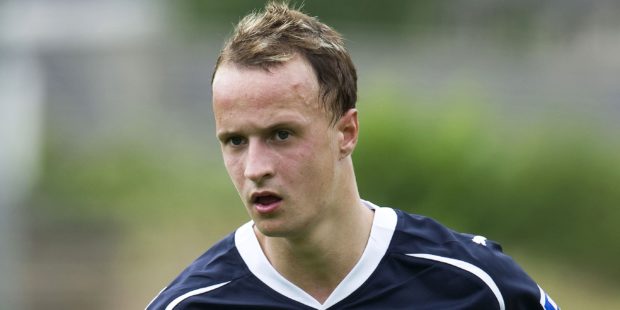 Leigh Griffiths has opened up on rejecting the chance to join Italian giants Parma before signing for Dundee and his disillusion working under the Dark Blues management team of Gordon Chisholm and Billy Dodds.
The Scotland star – speaking in an interview with Open Goal's Si Ferry – said he enjoyed his 18-month spell at Dens Park after arriving from Livingston in 2009.
But the 29-year-old Celtic striker was gutted to see Jocky Scott sacked and replaced by Chisholm and Dodds less than a year later.
Before heading the City of Discovery aged 18, he knocked back a €10,000-a-week deal to play in Serie A.
Griffiths said: "Me, Andy Halliday and Joe McKee got sent over to Parma for a week to train with their reserve team.
"We played a bounce game, I scored three goals and they came back saying we want to sell you to Parma, you'll be on €10,000 a week.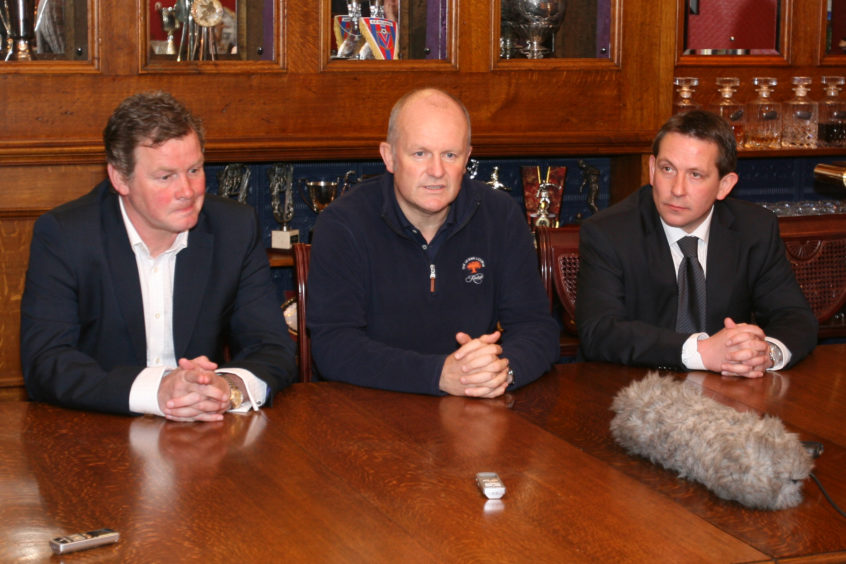 "When we were there the three of us couldn't do anything, went to training, came back and that was us stuck in a room, no TV, nothing but our phones.
"It was so boring – I didn't care how much money I was getting offered, I'm not going.
"I ended up signing for Dundee that summer.
He added: "Dundee was brilliant. Before I signed I went on holiday to Ayia Napa, I'd been there a day and I got the call from my agent saying to get on the first plane home.
"I was only there a day but he said they wanted it done quickly. Flew home and it didn't get done for another week – I was devastated!"
Scott was sacked by Dundee chiefs despite his side sitting top of the First Division.
"He was a funny, funny guy," Griffiths said.
"What a guy, what a manager – I can't believe they sacked him when they did.
"We were three points clear at the top of the league and we got beat from Airdrie at home.
"We got the message from big Rab [Douglas] on the Saturday night: 'Gaffer's been sacked, meeting in the morning, don't go out'.
"It was my pal's 18th and I went out, ended up speaking to one of Rab's wife's pals and he collared me in the meeting."
He delivered his own brutal verdict on the regime appointed following Scott's shock departure.
Griffiths said: "Gordon Chisholm and Billy Dodds came in and that was just a s*** show from the beginning.
"I remember Billy Dodds came in and he used to do shooting drills with me before we even warmed up before a game.
"Honestly, it was madness – 25 minutes into the game I was blowing!
"I still don't think he likes me now. A few boys came for him when they left and I agreed – I don't think he's forgiven me ever since."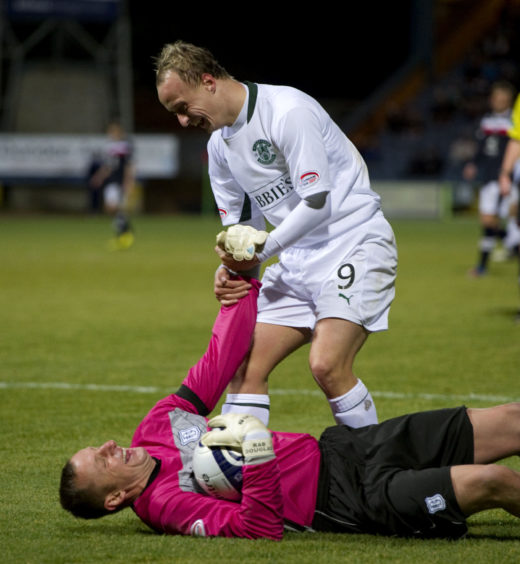 Griffiths – who came through the ranks at Livi alongside current Dundee boss James McPake, Dark Blues midfielder Graham Dorrans and future Scotland team-mate Robert Snodgrass – looked up to Courier columnist Rab during his time at Dens.
But he recalled falling short of the ex-Celts goalie's expectations in a cup thumping at Motherwell and a 1-0 defeat to Ross County in 2010, a match he turned up late for.
The former Wolves and Hibs man said: "We played Motherwell in the Scottish Cup, thumped 4-0 and I got sent off for a lunge at Stevie Hammell, stupid.
"The boys come in after and I'm sitting with my head down. The gaffer was angry but, 'Premiership club, you can't really do much,' so I'm straight in the shower.
"The big man [Rab Douglas] comes in, one hand lifts me up about six feet in the air and says, 'You ya wee…cost us'.
"I couldn't breathe, I was going purple. I don't think he spoke to me for about a month after it."
On turning up late at Dens before the County loss, he added: "What a nightmare. I was in Edinburgh on the Friday and there was a crash on the Forth Road Bridge.
"You can't make excuses for being late for a game but I didn't have my suit or anything so I had to go home to City Quay, iron my shirt and get into my suit.
"I never turned up until 2.15pm and the boys were fuming, just about to go out for warm-up.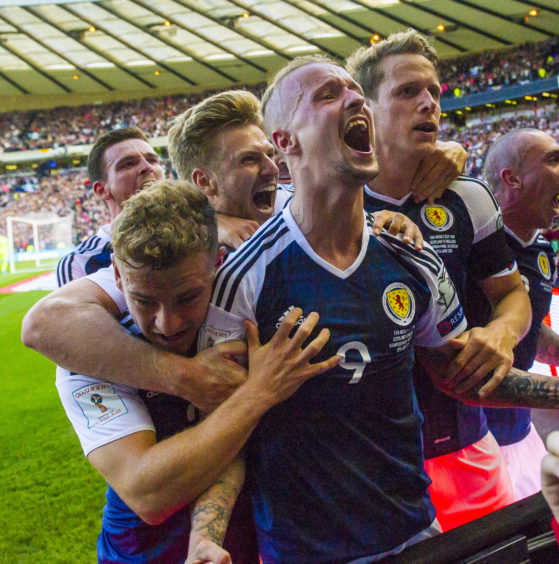 "I got put on the bench, it finished 1-0 and I got the blame for it after the game.
"I took full responsibility, what a bad feeling that was."
After 33 goals in 62 games, Griffiths' time at Dens Park ended when the club was plunged into a second administration in seven years.
He was sold to Wolves in January 2011 for a fee in the region of £150,000.
Griffiths – kept on until then despite a raft of players and staff being made redundant – revealed he was denied a chance to save jobs at the club by transferring up the Tay to Perth.
He said: "St Johnstone said they'd buy me and I wanted to go – we were in administration and you want to save as many jobs as possible.
"We knew boys would get shafted and get told to go.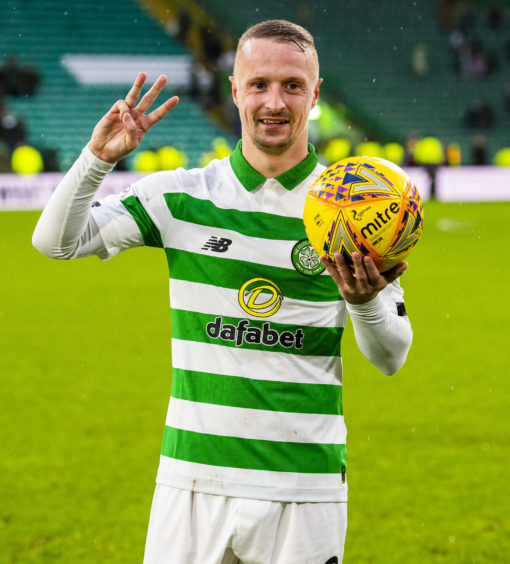 "Derek McInnes was at St Johnstone and my agent said he wanted me. My wages could cover a couple of players so I said, 'If I go, you can keep them' but they said they needed to keep me because they were going to get a points deduction.
"They said they needed to keep the high-end players. I was raging, I could've trebled my wages and saved a couple of jobs.
"We got deducted 25 points and it was remarkable to come out of that. When they beat Ross County to get safe, what a feeling that would have been."
INTERVIEW: Ex-Dundee striker Ray Stephen on being Arsene Wenger's first foreign signing, missing out on Celtic move and early days with Dark Blues