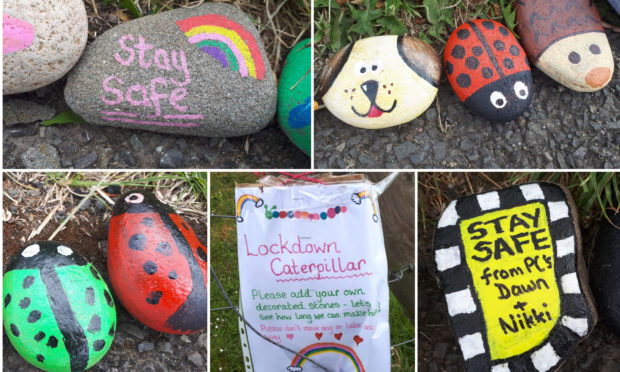 Residents in Monifieth have been left shocked after the town's lockdown caterpillar completely vanished overnight in an apparently malicious act.
The trail was created by Joanne Lindsay, along with daughters Megan, 11 and Olivia, 6,  when they started leaving decorated stones on the ground near Grange Road. Locals added to the trail and it had reached almost 1,600 stones and stretched well over 100 metres.
However, the community was stunned to discover around 600 stones were missing from the caterpillar on Friday morning.
Since there was no trace of the missing stones, it was initially thought they might have been collected by workers cutting grass.
However, later on Friday locals found many of the stones had been thrown into nearby undergrowth.
Much of the missing section was then restored as families helped to find and replace the stones.
But there is fresh anger in the town this morning as it is reported that vandals have been back overnight and removed the entire trail, including posters put up along the way.
Joanne said her daughters were "devastated" when they first discover stones had been removed.
She said: "The girls took our dog for a walk but they came back within minutes to say that loads of our stones weren't there any more.
"The work the local children and adults have put into the caterpillar is just amazing and it just makes everyone so happy," she said.
"The girls are devastated that the stones are gone. They walk past them every day and had started measuring how long the line was – it's a big part of the Monifieth community."
Fighting back
Joanne is now hoping locals will help to retrieve the stones and keep them safe until they can be put somewhere that the vandals can't reach. Monifieth Parish Church is offering to put them on display indoors for the time being.
Every single stone thrown away and every poster ripped off…I can't even find the words to convey my feelings.

Posted by Joanne Lindsay on Saturday, 13 June 2020
Local councillor Craig Fotheringham said: "I am hoping this has not been an act of vandalism as that would just be disgraceful.
"It has been a great way for families to get involved during lockdown.
"A constituent contacted me earlier this week about the possibility of making the caterpillar permanent and a council officer has attended to assess how we make this a reality."
Angus Council did not respond to The Courier's request but Mr Fotheringham said he understood the local authority was not behind any removal.
BEAR Scotland, which also carries out work in the area, said it was not aware of its team removing the stones either.
The destruction of the Monifieth trail is the second time lockdown community efforts in Angus have been attacked by vandals.
A similar trail at the seafront in Arbroath was also targeted, with one man stunned to watch as youths picked up and threw away stones painted to brighten up lockdown.
---
Do you know who removed the Monifieth caterpillar stones? Contact The Courier in confidence at anguslive@thecourier.co.uk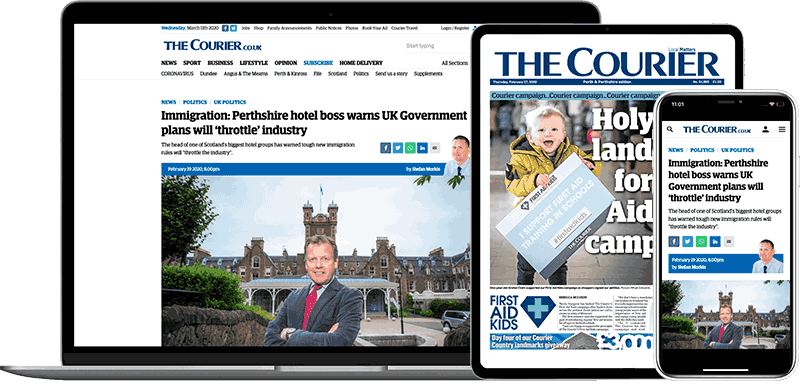 Help support quality local journalism … become a digital subscriber to The Courier
For as little as £5.99 a month you can access all of our content, including Premium articles.
Subscribe