Staff in shock as raiders target rural mansion near Edzell while paying guests slept
Raiders have struck at a historic house on the edge of Angus as paying guests slept in the sprawling property during its early re-emergence from lockdown.
The thieves targeted The Burn, near Edzell, a 224-year-old property just inside the Aberdeenshire border, in the early hours of Monday morning.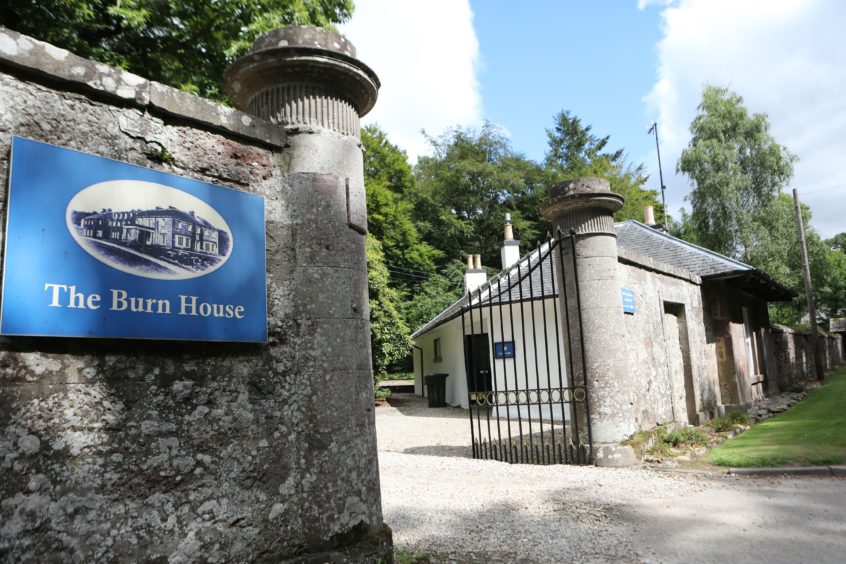 The house is run as a holiday and study centre but also hosts events including weddings and offers accommodation in its main mansion house and other properties.
Shocked staff discovered the break-in when they arrived for work on Monday morning.
A four-figure sum of cash and food was stolen, and the raid has prompted a warning for rural businesses to be on their guard against opportunist thieves after reports the grounds of two houses in the village of Edzell nearby were also entered on the same night.
Police have also appealed for dashcam footage from people who may have been in the rural area at the time.
David Turner, the bursar at the The Burn, said security would be increased.
He said: "We discovered it at 7.30 when we came to work. I immediately called the police and they were on the scene very quickly."
Mr Turner said the immediate concern was for the guests staying in the main house, but they had not been disturbed by the raiders.
"The guests were at the opposite end from where the thieves came in.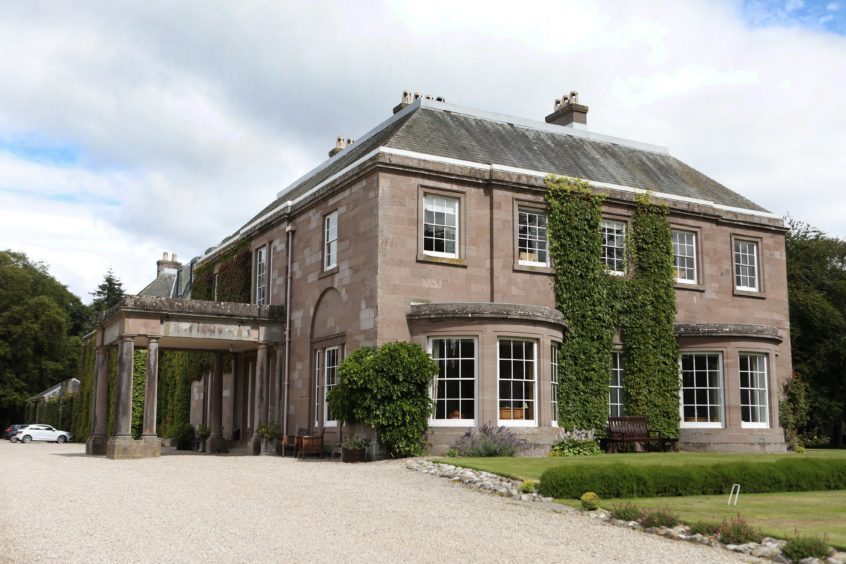 "The fortunate thing is that because we have not been trading for some time due to lockdown, what could have been robbed was limited, so it could have been worse.
"We're an academic retreat but the universities aren't operating just now so we are getting very little of our core charitable business.
"We do take private guests and were allowed to start accepting customers again from July 15, but it is still fairly quiet."
He continued: "I have been here for nine years and we've had no incidents like this, but we will certainly be looking at increasing our security measures.
"We feel very supported by the Police Scotland response and the local reaction. I wanted local people to be aware that this had happened here and to be on the look out for any sort of similar activity," he said.
Detective Sergeant Scott McKay, North East CID, Aberdeen, said: "From our inquiries, we believe the break-in happened between 00.30 am and 7.30 am on Monday morning and there were at least two people and one vehicle used.
"The hotel is set in a private estate and is off the beaten track, so I would think that any vehicles not usually on the road between midnight and 7.30 am would be noticed by locals.
"I would ask that anyone with information that they feel may help our enquires, especially those driving in the area in the early hours of Monday morning and who have dashcam footage, get in touch with police," he said.
Scottish Conservative north-east MSP Bill Bowman said: "It's absolutely shocking this has happened to the Burn just weeks after reopening.
"The Burn is at the heart of the local community with a variety of groups also using the facilities on site and for this to happen is completely devastating.
"Rural locations still need to be vigilant against acquisitive crime and it's vital those responsible are caught and punished for their actions."
The Burn is run by Goodenough College, a London-based independent educational charityhasd, and welcomes student groups from around the world.
It sits close to the River North Esk and the woodland walk through the estate's grounds which is accessed from the well-known Blue Door has proved a magnet for visitors as lockdown restrictions are relaxed.