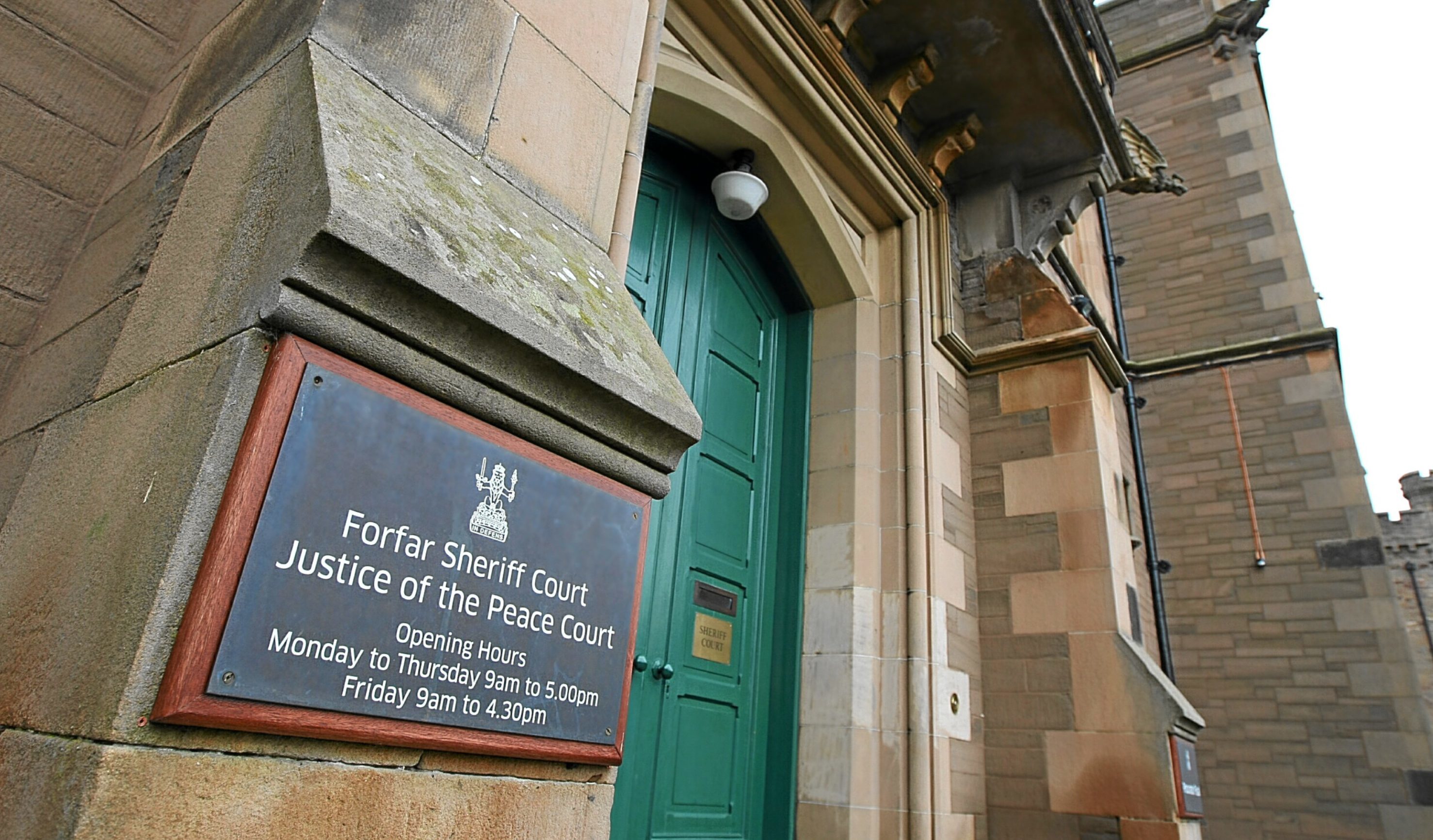 A former Tayside teacher of 20 years' experience who frightened two pupils with additional needs pupils in a prolonged classroom incident has been warned he could go to jail for the offence.
Phillippe Magalon repeatedly shouted at the six and seven-year-olds in the Angus school, banged his hands on a table and threw a book at a wall after telling the children he was "fed up" with their behaviour.
Shocked support staff who were also in the classroom said they had never witnessed a teacher acting like that before.
A sheriff said the 57-year-old had committed a "grave and significant breach of trust"
Depute fiscal Jill Drummond told Forfar sheriff court Magalon and colleagues had been working with additional support needs children on the afternoon of February 28 last year.
"The children were quite disruptive. They tried to read a story to them but they continued to be disruptive," she said.
"The accused clearly became frustrated and quite angered, and banged his hands down."
Ms Drummond added: "He shouted 'quiet, I've had enough'. This frightened the children and caused them to become more disruptive.
"The accused then forcefully and repeatedly banged his hands and the book he had down on the table.
"He then threw the book he was holding right across the classroom, striking the wall hard."
Colleagues saw Magalon continue to shout and slam his fists down, shouting that he was "fed up" with the behaviour.
Magalon's solicitor said the 57-year-old has started teaching in England in 1999 and came to Scotland in 2007.
He told the court the accused was initially suspended from his post, and subsequently took voluntary retirement in May this year.
The court heard Magalon had been suffering from an undiagnosed depressive illness and was "quite unwell" at the time of the offence.
Magalon, of West Bay, Gourdon, Aberdeenshire admitted behaving in a threatening or abusive manner at the primary school on February 28 last year in a manner likely to cause fear or alarm to the children in his case.
Sheriff Gregor Murray told him the matter was at the high end of seriousness in terms of a summary level charge.
"I make it clear this was a grave and significant breach of trust on the part of a teacher.
"I fully accept that the depressive illness you were suffering from at the time you did not know about, and it may have had a significant effect.
"The question of a custodial sentence is not out of my mind in this case," added the sheriff.
Sentence was deferred until October to obtain a background report on Magalon.