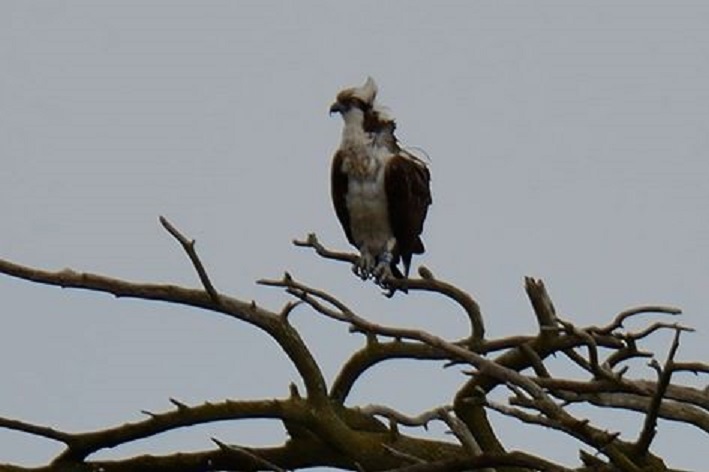 A history-making Angus osprey has thrilled enthusiasts with a miracle homecoming.
The young male, known as Blue YD, was the first recorded osprey chick hatched in Angus when he was born at the Scottish Wildlife Trust's Balgavies Loch reserve, a few miles east of Forfar in the spring of 2012.
Although his parents have gone on to rear other offspring, he also remains the only satellite tagged Angus osprey after experts completed the difficult task of putting a tracker on the young bird in the Angus nest when it was just weeks old.
Blue YD was then satellite tracked the thousands of miles to Senegal in West Africa after he fledged and left Angus with his parents before, in 2014, surprising the SWT by becoming only the second recorded two-year-old osprey to begin a return migration to the UK.
But hopes of a triumphant return a year ahead of when young birds normally find their way home were dashed when the satellite signal was lost and, after 20,000 kilometres, Blue YD dropped off the radar.
Possible explanations ranged from a transmitter problem to the worst case scenario of the young osprey having sadly met an unexpected and unfortunate end, but out of the blue the far-travelled raptor then popped up in Fife last year.
Blue YD has now written a new chapter for the reserve where he was born after being spotted there this week, at the island nest where visitors are hopeful his parents are incubating another brood.
Regular visitor Barry Farquharson, from Dundee spotted the history-making youngster at Balgavies earlier this week.
"There was an osprey up by the nest – a man in the hide with a scope who couldn't read the ring said the bird was satellite tagged and had a blue ring, so I took a few photos hoping to read the code, but I couldn't make it out on the camera.
"At home it looked like either YB or YD. Googling for either showed that YD was the bird – double-checking the photos showed that was the case – and that the bird had an interesting story…..and that he was 'home'," said Barry.
Regular visitors to the hide at the small but very popular Angus reserve have reacted with delight at the birds return, and are how hopeful that he will be successful in the search for a mate to boost the country's osprey population in the years ahead.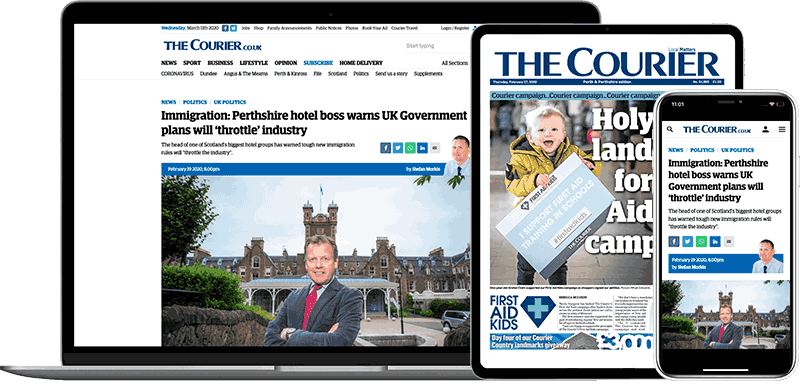 Help support quality local journalism … become a digital subscriber to The Courier
For as little as £5.99 a month you can access all of our content, including Premium articles.
Subscribe